Abubakar Mainok: ISWAP's Sahel-Based al-Furqan Representative
Publication: Militant Leadership Monitor Volume: 14 Issue: 7
By: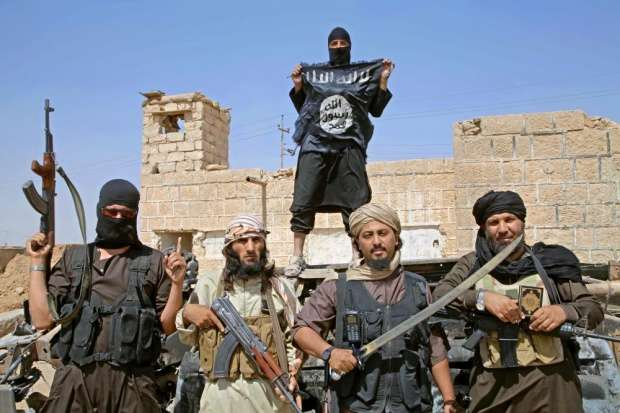 The majority of Islamic State in West Africa Province's (ISWAP) top leaders have remained unknown since Abu Musab al-Barnawi—the son of the group's founder, Muhammed Yusuf—was deposed in 2019 (france24.com, March 15, 2019). Even after this, however, al-Barnawi remained in a leadership position, eventually commanding the May 2021 ISWAP offensive against his rival, Abubakar Shekau. This prompted Shekau's death, after he detonated a suicide vest while in negotiations with ISWAP's forces (punchng.com, June 17, 2021). Abubakar Mainok, who had defected from Shekau's faction, is another important ISWAP leader. Al-Barnawi and Mainok are among the few known active ISWAP leaders at present, which makes profiling Mainok's current leadership responsibilities and rise in both Shekau's faction and ISWAP key to understanding the terrorist group's organizational structure and the "Boko Haram" movement more broadly.
Mainok shares his surname with a town in Borno State that ISWAP attacked in April 2021 (dailypost.ng, April 25, 2021); his role in the group was revealed in June 2023 by the US government. The State Department claimed that "Abu Bakr ibn Muhammad ibn Ali al-Mainuki"—referring to Mainok's full name—was a senior leader of Islamic State's (IS) General Directorate of Provinces (GDP) "Sahel-based" al-Furqan Office (state.gov, June 8).
The State Department indicated that, despite being a Nigerian and member of ISWAP, Mainok was based in the Islamic State in Greater Sahara (ISGS) strongholds in the Sahel, such as in Mali or Burkina Faso. From these areas, he worked closely with IS's central media apparatus called "Furqan." Until now, it has been unclear whether and/or to what extent ISWAP and ISGS maintain relations. The State Department's official designation suggests there are ties, at least in terms of media, between ISWAP and ISGS.
The two groups were organizationally both part of the same group—ISWAP—within IS's broader structure until 2021. However, this was understood to be a technicality; for all intents and purposes, ISWAP in the Lake Chad basin region and Nigeria was a separate entity from the Sahel-based fighters known as ISGS. Thus, when IS proclaimed the creation of IS in Sahel Province (still commonly known as ISGS) in 2021, it only made official what analysts had previously suspected (Twitter/@Minalami, March 23).
Mainok's role in Shekau's faction, in ISWAP, and his alleged current role as a Sahel-based Furqan official means he maintains connections with IS's centralized media apparatus as well as ISWAP and ISGS. This also indicates that, despite ISGS becoming a separate entity from ISWAP officially, the two organizations maintain links. The relationship is similar to how Congo-based Islamic State in Central Africa province (ISCAP) and Islamic State in Mozambique Province formally separated in 2022 after having both been under the ISCAP umbrella, but have continued to maintain connections after the separation. However, in the case of ISCAP and Islamic State in Mozambique Province, feuds over finances and hierarchies in communications with IS's central leadership led to acrimony, which does not appear to be the case between with ISWAP and ISGS.
One reason why Mainok obtained a role as an interlocutor between IS's provinces in Nigeria and the Sahel is that in 2018, when he was still allied with Shekau—who had been ejected from ISWAP two years earlier for being too extreme—Mainok welcomed two Nigerian–Senegalese jihadists who wanted to fight in Nigeria. Similarly, as early as 2017, a defector from Shekau's faction called on Mainok and Shekau to refrain from their fratricidal violence with al-Barnawi and, in Shekau's case, to stop deploying girls as suicide bombers (Sahara Reporters, December 24, 2017). According to the testimony of the Senegalese jihadists, who had been detained upon their return to Senegal, Mainok provided the militants with 6 million Nigerian naira ($18,500) on behalf of Shekau. Eventually, however, Shekau's ruthlessness became too much for the Senegalese to bear; nevertheless, although Shekau threatened to kill them, the group was allowed to leave Nigeria and return to Senegal. As Shekau was still loyal to IS, it is consistent that the Senegalese had been loyal to IS as well, with Mainok proving himself to be a capable mediator. Without his intervention, it is possible Shekau would have killed the Senegalese jihadists (dakaractu.com, May 7, 2018).
In addition, Mainok has demonstrated himself to be a survivor. In September 2019, for example, Nigerian air force strikes reportedly killed Mainok on Lake Chad, but he evidently escaped (thenigerianvoice.com, September 20, 2019). Later, in June 2020, Mainok had apparently defected to ISWAP and abandoned Shekau and was reported to have become ISWAP's Minister of Finance (Twitter@VincentFoucher, June 28, 2020). It is possible that the comparatively moderate al-Barnawi's ouster from ISWAP's top leadership made Mainok more interested in ISWAP, given that he had a reputation for being a hardliner, partly due to his willingness to stand by Shekau's side over the years. Nevertheless, in November 2022, Mainok was again said to have been killed alongside other ISWAP commanders in a rocket attack by the Nigerian military, but this too appears to have been incorrect (Twitter/@Zagazolamakama, November 6, 2022). In contrast, the State Department's official designation shows Mainok has remained close to the hardline ISGS leadership and IS central media apparatus and will, therefore, ensure that ISWAP itself remains relatively hardline, compared with its more moderate period under al-Barnawi.