Hayat Tahrir al-Sham's Top-Down Disassociation from al-Qaeda in Syria
Publication: Terrorism Monitor Volume: 21 Issue: 9
By: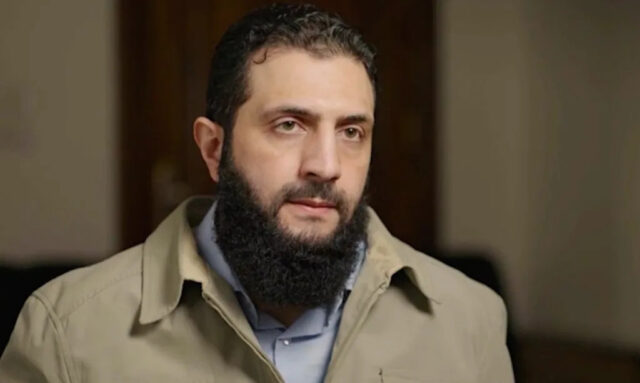 Hayat Tahrir al-Sham (HTS) emir Abu Mohammed al-Joulani has for several years been actively rebranding himself and his group as an anti-Bashar al-Assad Syrian nationalist group and distancing the group from its al-Qaeda origins (Frontline, February 1, 2021). However, regardless of al-Joulani's public disassociation from al-Qaeda, HTS efforts ultimately still support al-Qaeda Central's (AQC) regional interests in the Middle East and grander global strategic objectives. The US's counter-terrorism successes in eliminating Islamic State's (IS) second caliph, Abu Ibrahim al-Hashimi al-Qurayshi, and other IS and al-Qaeda leaders in northwestern Syria over the past few years have likely also been supported by a certain degree of HTS collaboration—likely directly, in some cases (Al Jazeera, February 3, 2022). This collaboration has been possible due to al-Joulani's public disassociation from al-Qaeda, even if al-Qaeda has not necessarily fully distanced itself from HTS.
HTS's Hardline Shadow
Despite technically no longer being part of al-Qaeda, HTS has a history of being closely intertwined with Hurras al-Din. This group is a hardliner off-shoot from the former al-Qaeda affiliate Jabhat al-Nusra, the same group that also birthed HTS. Hurras al-Din remains closely and formally linked with AQC. As a result of their mutual links to AQC, violent altercations between HTS and Hurras al-Din's were rather limited until spring 2020. Since then, however, al-Joulani has pursued and obtained a competitive advantage over Hurras al-Din, aided by US drone strikes on Hurras al-Din's leaders (EnabBaladi, June 29, 2022). These drone strikes can likely be attributed to al-Joulani's collaboration with the US.
HTS and Hurras al-Din coordinated to stifle advances by Syrian government forces in 2019 and 2020, but since then the groups have fought for legitimacy and control over the population in the broader Idlib governorate (Al Jazeera, April 27, 2019; Rudaw, January 15, 2019). HTS is significantly larger than Hurras al-Din, and was able to ensure its dominance both in altercations and through events that took place in April and June 2020. At that time, HTS was conducting a campaign to dominate the full spectrum of Idlib's civic space by arresting journalists on the one end and key Hurras al-Din members on the other. Hurras al-Din reacted to these movements by HTS militarily, which eventually led to mediation by the al-Qaeda-affiliated Turkistan Islamic Party (TIP) in late June 2020 (Middle East Monitor, June 27, 2020).
The tone taken by AQC during the TIP's intervention between Hurras al-Din and HTS is particularly pertinent: AQC still classified HTS fighters as "brothers." [1] AQC specifically spoke out against "violence amongst brothers" in their attempts to broker peace between the two warring groups. This suggests that, according to AQC, HTS was still an ally and would therefore continue to play a role in AQC's long-term objective of regional dominance.
Assessing HTS's Disassociation from AQC?
As the US closely watches HTS's back-and-forth relationship with Turkey—defined by Turkey's interest in controlling the Syrian-Turkish border—it must also keep an eye on the activity of HTS members at the local-level (Rudaw, March, 1; al-Arabiya, October, 18, 2022). The US has been lenient with HTS, likely with the understanding that HTS will help root out the more hardline Hurras al-Din and IS members in northwestern Syria (al-Monitor, April 27, 2022). According to this perspective, al-Joulani has indeed disconnected from his jihadist past, allowing the US to ease counter-terrorism pressure on his fighters.
Moderation at all levels across HTS is less clear. HTS security forces continue to arrest, judge, torture, detain, and kill individuals as a form of sharia law enforcement, exercising control in Idlib (Syria Direct, November, 11, 2022; Middle East Eye, August, 28, 2020). Further, elements of HTS's shadow government, the Syrian Salvation Government and its respective ministries and directorates, may continue to educate and influence the population in accordance with a hardline interpretation of sharia law.
Al-Falah is the HTS entity that replaced the hisbah (sharia enforcement) patrols. It saw its authority curtailed in 2021 as part of HTS's moderation campaign. As a result, al-Falah was replaced by HTS's new "moral police," which have intruded less into civilian affairs (al-Monitor, September 13, 2021).
Conclusion
HTS's relationship with Hurras al-Din and AQC will need to be watched closely, especially following the recent designation of Hurras al-Din's leader, Sami Mahmud Mohammed al-Uraydi, as a "Global Terrorist" by the US (US Department of State, April 11). HTS's efforts to arrest Hurras al-Din leaders from 2020 to 2022 suggested a turn from mutual jihadist co-existence towards a desire for Western approval. However, there remains the potential for low- and mid-level fighters in HTS to continue to respect their prior relationships with Hurras al-Din hardliners and act in line with that group's jihadist ideology.
Notes:
[1] Author monitoring of Telegram activity from March to August 2020.