Islamic State in India: All Talk and No Action
Publication: Terrorism Monitor Volume: 21 Issue: 5
By: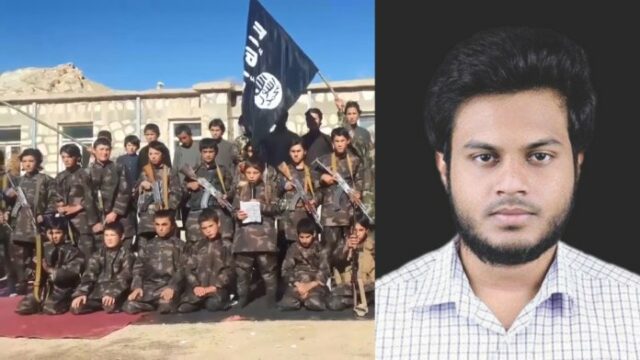 Since the US withdrawal from Afghanistan in August 2021, Islamic State in Khorasan Province (ISKP) has espoused a more aggressive propaganda strategy to attract fighters. ISKP is not restricted to the borders of Afghanistan and is targeting new avenues for operations and recruitment. In the past, it has accused the Taliban of being a US puppet and carried out attacks in Tajikistan, Uzbekistan, and Pakistan (Dawn, December 4, 2022). While ISKP has increased its attacks on Taliban leaders, the Shia community, and parts of northern Afghanistan like Balkh, Kunduz, Takhar, and Mazar-e-Sharif, it has also been attempting to take advantage of the increasingly polarized domestic situation in India to recruit new fighters (ANI News, October 25, 2022). ISKP's goal is to rally the Muslim minority population in India to join its counterpart—Islamic State in Hind Province (ISHP) (India Times News, October 4, 2022).
ISKP has gone so far as to publish a book in the local Malayalam language, targeting audiences in the southern part of India on how to engage in jihad, and has issued parallel publications in Hindi and Urdu. In 2022, Islamic State (IS) further announced that it plans to merge various IS media channels in South Asia into one Nashir al-Hind outlet, which will continue focusing on India. Such outlets include al-Tazkirah Media Channel, al-Burhan Media, and two pro-Islamic State in Pakistan Province (ISPP) media channels, al-Nida-e-Haq and Rah-e-Haq. However, despite the presence of so many pro-IS media channels, their outreach efforts have been unsteady and fairly uninfluential.
What is ISHP and why is it irrelevant?
ISHP is primarily an online entity with several anti-Indian government individuals as followers. Although IS wishes to expand its operational presence in India, it has yet to achieve any noteworthy success. Since mid-2022, for example, there have been no operational activities by ISHP.
Further, ISKP is struggling with its relations with the Taliban, which is keeping them from gaining a strong foothold in Afghanistan (Dawn, November 15, 2022). ISKP has also been finding it challenging to gain a regional stronghold in South Asia more generally, focusing instead on creating propaganda. Issue 17 of ISKP's Voice of Khorasan magazine in 2022 merely eulogized a fighter named Najeeb al-Hindi, who was involved in the Kabul gurdwara attack in 2018 (Hindustan Times, May 11, 2022). Since Najeeb al-Hindi's eulogy, however, there has been no mention of any Indian in IS. This is thought to be—at least in part—due to the Indian government's proactive domestic de-radicalization and counter-terrorism operations (One India, January 14).
In the last issue of Voice of Khorasan in May 2022, ISKP wrote three articles on Najeeb al-Hindi alone and his contribution towards IS's goals. This indicates the group's growing interest in Indian Muslims and matters in India. Despite claiming an attack in Kashmir that killed one policeman in July, in 2022 ISHP failed to have its propaganda gain traction among Indian Muslims (Twitter/@abdsayed, July 12, 2022). This is because Muslims in India do not adhere to the Hanabali or Salafi schools of thoughts, but are instead mostly of the Hanafi school. In addition, some Indian Muslims who joined IS in Syria were treated as second-class citizens and were involved only in menial jobs far away from the actual "jihad." Finally, Indian Islam has an essence of Sufism. Therefore, their past experiences when they joined IS may have affected their disinterest in joining IS today.
More Failures for IS in India
Despite several attempts by IS to get its proverbial foot in the door in India, the organization has failed. On January 23, for example, pro-IS al-Jauhar Media released its first English-language magazine, Serat-u-Haq (Geopolitical Monitor, January 31). The issue covered "Love Jihad," which is alleged to be a religious conversion program by Muslims in India of Hindus (Business Standard, February 14). However, immediately after the magazine was launched on Telegram and other social media platforms, law enforcement agencies suspended access to it online, which severely limited its circulation. Further, IS has not deigned to mention the magazine on any of its official channels.
Another failure is the alienation of a militant from Kashmir, Aijaz Ahmad Ahanger (alias Abu Usman al-Kashmiri), who previously directed IS propaganda in India (News ABP Live, January 5). He flew to Afghanistan to work with ISKP, but was arrested by Afghan intelligence in 2020 (Hindustan Times, April 17, 2020). One year earlier, both his son and son-in-law were killed by Afghan forces (Hindustan Times, August 1, 2019). Meanwhile, Ahanger escaped from Kabul and is suspected to be reorganizing ISHP in India. In January, he was designated as a terrorist under the Unlawful Activities (Prevention) Act (UAPA) of 1967 (News On Air, January 5).
Conclusion
Although IS is seeking to make inroads into India, it has yet to gain much momentum. Certain IS-inspired fringe groups are active, but their ideology cannot presently be described as influential. Hence, ISHP's survival will depend on how well and how quickly local IS media channels can become popular among IS sympathizers, opening the doors to recruiting them to join IS's "caravan of jihad."