Recruitment and Radicalization Behind Bars in Bangladesh
Publication: Terrorism Monitor Volume: 21 Issue: 4
By: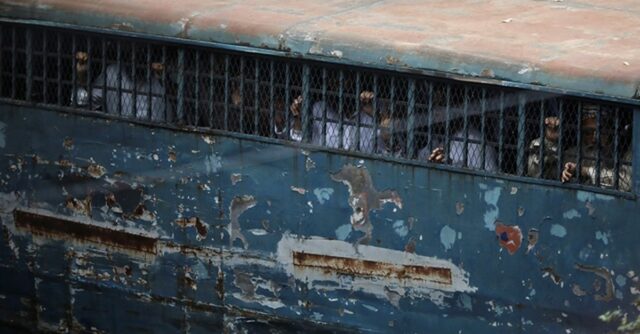 On January 24, 2023, Bangladesh's Rapid Action Battalion (RAB) announced that "during [a prisoner named] Ranbir's stay in jail, he interacted with some arrested militants at various times. Among those he came in contact with were top leaders of Jamatul Mujahedeen Bangladesh (JMB)" (dailysun.com, January 25). RAB's spokesperson added that Ranbir joined JMB after receiving bail and leaving jail. Ranbir went on to help found Jamatul Ansar al-Hindal Sharkiya. Ranbir's case suggests that the Bangladeshi prison system has fundamental flaws, having produced a series of militant leaders and foot soldiers.
A Fragile Prison System
Bangladesh's prisons have failed to provide basic facilities for prisoners, which has increased the scope of prison radicalization. Inmates in the prisons have complained about numerous issues, such as corruption and a lack of air, water, beds, showers, food, healthcare, sanitation, and vocational training (thedailystar.net, January 22, 2018). As a result, the prison system has a tendency to produce future militants, who then join extremist groups after their time in jail. For example, Tanzib Hosen, a member of Hizbut Tahrir (HT), was arrested by security forces in 2011 under the Anti-Terrorism Act. After his release from prison, he became the HT regional commander (dainikamadershomoy.com, 2018).
In another case, Tariqul Islam Tareq—released from prison after a five-year sentence—hacked a Sufi spiritual leader to death in Dhaka on October 5, 2015. Then, he was arrested again and confessed that he had become even more radicalized in prison, where he was in the company of diehard JMB militants (thedailystar.net, January 22, 2018). Further, Sarwar Jahan, who was one of the masterminds of the Islamic State (IS)-claimed Holy Artisan Café attack in July 2016, was arrested in 2003 but later released on bail (thedailystar.net, October 21, 2016).
New Prison Recruiters
A criminal-to-jihadist pipeline exists in Bangladeshi prisons. For example, the aforementioned Ranbir, was sent to prison for robbery, but became the leader of Jamatul Ansar al-Hindal Sharkiya after being radicalized in prison by some leaders of JMB (thedailystar.net, January 25). The police revealed that this new group, Jamatul Ansar al-Hindal Sharkiya, was formed in prison by the arrested leaders of three other banned militant groups: JMB, Ansar al-Islam (AAI) Bangladesh, and Huji (thedailystar.net, October 28, 2022). Huji was established in Bangladesh by an Afghan war veteran, Shawkat Osman, during a press conference in 1992; after this, Osman received assistance from the International Islamic Front (IIF).
Another case is that of Omar Faruk Talukder, who was the assistant personal secretary to late Railway Minister Suranjit Sengupta. Omar Faruk was jailed for six months in a corruption case in 2017. While in prison, he became acquainted with other imprisoned militants, including Abu Siddiq Sohel, who was an AAI core member. It was through Sohel that Omar Faruk became involved with AAI. After his release from prison, Omar Faruk then became a full-fledged AAI member and in December he was involved in aiding two militants flee from a court where they had been taken to attend a hearing (dainikbangla.com, December 29, 2022). Omar Faruk was part of a plot to free convicts from a prison van in a police motorcade, himself spraying a toxic substance that temporarily blinded officers, thus ensuring the militants' escape (timesnownews.com, November 24, 2022).
Indeed, prisons themselves appear to have become a militant target. Recently, AAI wanted to attack the Kashimpur Central Jail to release convicts whom they called "tortured Muslim prisoners" (prothomalo.com, January 25). This also followed al-Qaeda in the Indian Subcontinent (AQIS)'s distribution of a leaflet in June 2018, which had called for Muslims to rise up against a prison warden who segregated militants and did not permit them to pray and fast (jihadology.net, June 1, 2018).
Conclusion
In 2018, more than 600 suspected and accused militants landed in Bangladeshi prisons (thedailystar.net, January 22, 2018). Those numbers have certainly increased due to the increasing arrests of militants. However, the government has done little to tackle "jail jihadism" (weeklyblitz.net, December 11, 2022). Thus, it appears that if the government does not take steps to transform Bangladesh's prisons from "universities of radicalization" into proper correction centers, militants will continue to expand their networks and plan attacks both in and out of jail.