The Reemergence of the Jihadist Counter-Intelligence Group in Pakistan: Lashkar-e-Khorasan
Publication: Terrorism Monitor Volume: 21 Issue: 4
By: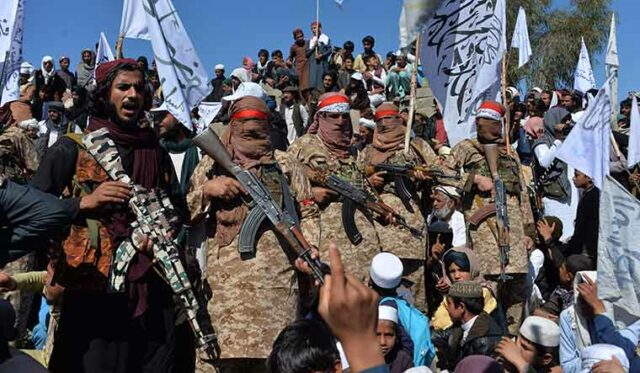 On January 5, two officials from Pakistan's Inter-Services Intelligence (ISI), Naveed Sadiq and Nasir Butt, were killed in Punjab's Khanewal district. The men were involved in counter-terrorism efforts in the region. Both the Tehreek-e-Taliban Pakistan (TTP) and an obscure militant group, Lashkar-e-Khorasan (Army of Khorasan, or LeK; also known as Ittehad Mujahideen Khorasan, or United Mujahideen of Khorasan), claimed responsibility for the attack (Dawn, January 5). Similarly, on January 26, LeK also claimed a sectarian killing in Khyber Pakhtunkhwa's Dera Ismail Khan district (The Khorasan Diary, January 26). [1] The reemergence of LeK on Pakistan's ever-evolving and competitive jihadist landscape after ten years of dormancy coincides with the broader resurgence of terrorism in Pakistan. Other revitalized groups include the TTP, Hafiz Gul Bahadur Group, and the Islamic State in Khorasan Province (ISKP) (Express Tribune, January 5).
LeK Background and Context
LeK was reportedly established by al-Qaeda and the Haqqani Network in 2010 after the U.S. stepped up its drone attacks across the Afghanistan-Pakistan border region. In 2010, for example, the U.S. carried out more than 100 drone attacks in the area (Express Tribune, March 28, 2011). LeK's mandate was to collect data as well as to track, capture, and kill alleged "spies," who were accused of providing information to the Central Intelligence Agency (CIA) and the Pakistani ISI in the ex-Federally Administered Tribal Areas (FATA) region [2] (Urdu Point, September 7, 2011).
In the beginning, LeK was a loose network of members drawn from other jihadist groups such as the Hafiz Gul Bahadur Group and the TTP. The Punjabi Taliban, which comprised pro-al-Qaeda elements of Kashmiri jihadist groups' splinter factions which were fighting against Pakistan, also supported LeK. However, with time, LeK evolved into a specialized elite counterintelligence unit of around 300 members, known by their signature black balaclava masks and Toyota Hilux vehicles (Express Tribune, March 28, 2011).
Based out of the North Waziristan tribal district, LeK assassinated more than 250 alleged U.S. and Pakistani informants in the ex-FATA region. Before publicly executing the suspected spies, certain LeK commanders also addressed the common people to threaten them against joining the regional U.S. or Pakistani spy networks. Sometimes, for example, a warning letter to that effect would be left alongside the dead bodies of suspected spies. LeK often executed the suspected spies through beheadings, spraying the bodies with bullets, or strapping suicide vests to the bodies and detonating the explosives (Long War Journal, March 18, 2011).
LeK's Ruthless Reputation     
At its peak in 2012, LeK was known as a ruthless group, which executed its targets publicly to instill fear and terror in the region's civilian population. Once an alleged spy was arrested on espionage charges, he was taken to a Taliban court or Dar-ul-Qaza where the judge or Qazi asked him to explain the charges against him. If the person was found guilty—which was the case most of the time—he was executed immediately (Express Tribune, March 2011).
For instance, on May 10, 2011, LeK militants attached suicide vests to alleged U.S. spies and detonated them in front of a crowd of onlookers. Likewise, in February 2011, LeK beheaded six motor mechanics in North Waziristan's Mir Ali area. The motor mechanics were suspected of placing tracking chips in the vehicles of militant leaders, which were later targeted by the U.S. drones. This happened after the U.S. changed its militant decapitation strategy in an attempt to reduce civilian casualties, moving from the targeting of residential compounds with predator drones to hitting moving vehicles with jihadist leaders onboard. The motor mechanics were mostly from Khyber Pakhtunkhwa's Bannu district.
On September 16, 2011, LeK fell out with the powerful Hafiz Gul Bahadur Group over the latter's pro-Pakistan stance. LeK alleged Hafiz Gul Bahadur was a proxy of the Pakistani military establishment (Dawn, September 15, 2011). This development took place after Hafiz Gul Bahadur Group's shura (governing council) decided earlier that month to disown LeK and distance itself from the latter's activities. After the Shura meeting, multiple copies of a two-page pamphlet were distributed in Miranshah and Mir Ali areas of North Waziristan to claim that after multiple attempts to reform LeK's activities, the Hafiz Gul Bahadur Group was disassociating itself from LeK. Subsequently, LeK issued a statement to affirm that it would not bow to any pressure and would continue to pursue its operations against alleged U.S. and Pakistani spies in the region (Express Tribune, March 18, 2011).
Conclusion
LeK's re-emergence has coincided with the resurgence of terrorism in Pakistan. Like in the past, the group announced its revival by targeting two ISI officials involved in counterterrorism operations. The difference from the past is that the Hafiz Gul Bahadur Group, which in 2010 was aligned with the Pakistani state, is now waging a bloody campaign against the state alongside TTP. It is still not clear if LeK and the Hafiz Gul Bahadur Group have reconciled or not. However, it is possible that LeK is now aligned with TTP. In the broader context, the revival and reemergence of the erstwhile dormant groups like LeK points to a new phase of asymmetric conflict and potentially shifting alignments in Pakistan.
Notes:
[1] The Khorasan region refers to territories situated between northeastern Iran, parts of Afghanistan and southern parts of Central Asia.
[2] In the years since, the FATA was merged with Khyber Pakhtunkhwa Province.