Will the South African Military Intervene in Mozambique?
Publication: Terrorism Monitor Volume: 19 Issue: 8
By: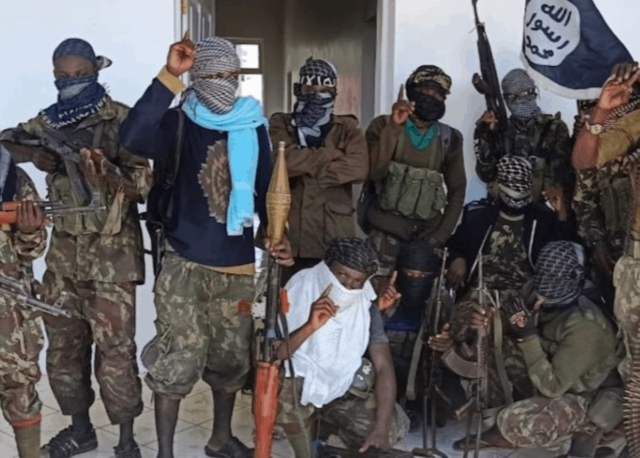 Ansar al-Sunnah wa-Jamma (ASwJ) is the latest Islamist insurgency to emerge in southern Africa with links to Islamic State (IS), which has named the group Islamic State in Central African Province (ISCAP). ASwJ's emergence in October 2017 with the two-day occupation of Mocimboa da Praia (MdP), in hindsight, foreshadowed what was to come only three years later with the seizure of the city again in August 2020. The second MdP incursion was a highly coordinated, large-scale attack that outmaneuvered government security forces and allowed the militants to regain control of the town.
Since August 2020, ASwJ has used MdP as its main operational base for militants to gather to prepare for large-scale attacks, facilitate indoctrination of youths at camps, and hoard loot from attacks on nearby villages. The group has managed to sustain a coordinated insurgency and is comprised of a network of cells throughout Cabo Delgado Province that have led to the displacement of nearly 670,000 people (Médecins sans Frontières, March 4). This culminated in the major March 2021 attack on Palma, which is a town formerly believed to be a relatively safe home to thousands of displaced people from elsewhere in the province, as well as expatriates, foreign contractors, and tourists (SABC News, March 24).
Considering the proximity of Palma to liquefied natural gas (LNG) sites of multinational companies like Total, the attack marked a major shift in the development of the insurgency and its capacity to pose a threat to foreign investments and nationals from across the southern African region and the West, while further displacing thousands of locals.
Calls for Regional Intervention
As the state of insecurity worsens in Cabo Delgado, calls for regional intervention have mounted. Chief among such calls is for the South African government to deploy its military to Cabo Delgado. Taking note of this, IS made the case in an editorial in its al-Naba newsletter in July 2020 that South Africa has "enough internal problems [that] getting involved in this war that would place it in a great financial, security and military predicament and may result in prompting the soldiers of the Islamic State to open a fighting front inside its borders" (aymennjawad.org, July 3, 2020). These potential consequences continue to frame questions among security analysts and policymakers as to whether South Africa is sufficiently prepared to intervene against the insurgents in Mozambique and mitigate the threat of IS.
South African President, Cyril Ramaphosa, recently extended Operation Cooper, a bilateral agreement with Mozambique to combat piracy and enhance maritime security along their coastal areas (South African Government, June 1; News 24, March 19). The mission has been proposed as a cost effective, operationally low-risk option to gradually escalate South Africa's involvement in Mozambique by enhancing its naval warfare capabilities through a combination of maritime and aviation operations to combat insurgents (Security Institute for Governance and Leadership in Africa, 2020). Nonetheless, this option remains unlikely due to severe financial constraints, as the estimated costs required for simply fully utilizing the South African Navy Forces would require a doubling of its existing budget to between $564-$635 million (Twitter.com/DarrenOlivier, April 7). Furthermore, intervention on a limited budget would also lead to operational gaps and pressure on troops to deliver tangible results, which may not be possible under the challenging circumstances in Mozambique. Therefore, at present, the South African government has neither the funds to support a maritime operation beyond its existing mission or a large-scale deployment for a sustained presence in Mozambique in the medium to long term.
Risks to South Africa
By intervening in the war against ASwJ in Cabo Delgado, the South African government risks losing popular support from the general public. Following the U.S. State Department designation of ASwJ as a Foreign Terrorist Organization (FTO) and IS affiliate, some influential members of the South African Muslim community were reluctant to define the insurgent group in the same way (U.S. Department of State, March 10). Dr. Faisul Suliman, Chairperson of the South African Muslim Network (SAMNET), argued that the conflict is "more about resources and a disgruntled local population than it is about some establishment of any Islamic state or caliphate in Southern Africa" (Independent Online, April 9).
Perceptions around the nature of the insurgency and atrocities committed by armed forces are likely to shape public opinion on the morality of South Africa's involvement. This comes nearly 20 years after the U.S. began the War on Terror (WoT) in Afghanistan and Iraq, which former President Nelson Mandela strongly condemned (polity.org.za, June 28, 2003). The South African public has widely celebrated a foreign policy based on principles of human rights and the promotion of peace and security. Therefore, a War on Terror-styled military intervention in Mozambique would break a long-established non-interventionist approach that would prompt criticism, especially from faith-based communities and human rights organizations in South Africa.
South Africa also faces the risk of retaliatory attacks by a lone wolf or cell inspired by IS. The country currently has two major ongoing cases related to suspects allegedly linked to IS. These cases include those involving Brandon-Lee and Tony-Lee Thulsie as well as Fatima Patel, her husband Sayfydeen Aslam Del Vecchio, and Malawian national, Ahmad 'Bazooka' Mussa (Terrorism Monitor, November 5, 2020). While the latter trio have remained behind bars without trial, an accomplice of the Thulsie twins, Ronaldo Smith (and another South African, Mohammed Suliman), were alleged to have fled to Mozambique to join the insurgency. This has impeded efforts by the Thulsie twins to obtain bail (Club of Mozambique, September 3). Furthermore, a case of twelve suspects accused of the attack on the Shia Imam Hussein mosque in Verulam, Durban, was dismissed last year due to a lack of evidence (News 24, July 14, 2020). The Imman Hussain mosque is attended by the minority Shia community, which drew speculation of whether the attack was sectarian. Azad Seedat, chairperson of the Shia community and founder of the mosque, was among those who expressed disappointment at the court rulings (Daily Maverick, July 14).
Shortly after that dismissal, Fatima Patel and her two co-accused abandoned legal aid to be represented by advocate Jimmy Howse, who represented one of the twelve accused in the Shia mosque attack, Farhad Hoomer (Times Live, March 8). Additionally, another one of the twelve suspects from the Verulam, Durban case was arrested in a house in Kliprivier, south of Johannesburg, in an incident involving the kidnapping and extortion of a businessman. Police recovered an IS flag, explosives, and firearms from the house (Defence Web, August 14). These developments typify the nature of the threat of IS in South Africa, where state prosecutors, police, and analysts are able to identify incidents, connections, and patterns in the absence of definitive evidence to deny or confirm the potential impact of an IS-linked insurgency in Mozambique on South Africa.
Conclusion
Considering the increasingly sophisticated nature of the insurgency in Mozambique, South Africa will likely be drawn into the ongoing conflict as the South African Development Community (SADC) prepares a more substantial response to the insurgency (SADC, April 8). Due to the inevitable risk of retaliatory attacks on South African soil and likely criticism from faith-based communities and human rights organizations, the South African government will have to ensure it is able to achieve and maintain substantial gains against ASwJ if it is to intervene militarily. In the meantime, considerable measures to enhance the capabilities and cooperation between the state security and the special investigative unit, known as "the Hawks," will remain paramount to mitigating the threat of IS attacks in South Africa.