Abkhazia and South Ossetia Reject Georgia's Peace Plan
Publication: Eurasia Daily Monitor Volume: 15 Issue: 59
By: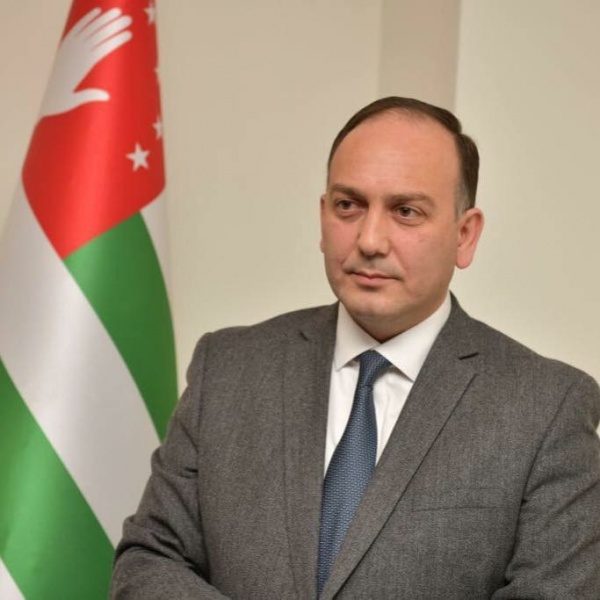 Georgian Prime Minister Giorgi Kvirikashvili recently announced an "unprecedented" peace initiative aimed at the country's occupied territories of Abkhazia and Tskhinvali Region (South Ossetia). The new initiative, made public during an April 4 cabinet meeting, is called "A Step Toward a Better Future." The wide-ranging plan is meant to encourage contacts, movement and relations between Georgia and the peoples of Abkhazia and South Ossetia (Civil Georgia, April 4).
The new peace plan covers several dimensions:
– Enhancing and simplifying trade along the boundary lines by creating new opportunities;
– Enabling support for and encouraging individual and joint business initiatives across the administrative boundary lines;
– Generating additional opportunities for quality education and simplifying access to every level of education, both at home and abroad; as well as
– Creating a mechanism to simplify access to the benefits and goods available to Georgia resulting from the country's development, including European integration, visa waiver, free trade rights, and others.
"We are taking concrete steps under the reconciliation and engagement policy that seek to improve the humanitarian, social, and economic conditions of the populations in the regions of Abkhazia and Tskhinvali, as well as to encourage contacts, movement, and relations based on mutual interests along and across the administrative boundary," Prime Minister Kvirikashvili stated (Newposts.ge, April 4).
In an op-ed, State Minister of Reconciliation and Civil Equality Ketevan Tsikhelashvili further elucidated the proposed plan. The "package of draft legislative amendments" is a "new, proactive and important step in the frames of peace policy of reconciliation and engagement," she writes. According to Minister Tsikhelashvili, the proposed plan's top priority is to provide peace, build trust between conflict-split communities, and care for the population, which continues to suffer on a daily basis from the gravity of the unresolved conflict on either side of dividing lines (Dfwatch.net, April 4).
Under the Kvirikashvili plan, residents of Abkhazia and South Ossetia will be able to transport locally produced goods to Georgian-controlled territories with status-neutral labeling. A new state program will also be developed to fund small-business projects in the separatist regions. Importantly, goods produced in Abkhazia and South Ossetia will be allowed approved for sale on the European Union market with a Georgian certificate of origin (Dfwatch.net, April 4). The EU and Georgia signed an Association Agreement in 2014, which entered into force in July 2016; this agreement notably included a preferential trade regime.
The Georgian initiative also introduces status-neutral personal identification numbers for people in Abkhazia and South Ossetia. These will enable them to establish businesses, engage in trade, apply for government programs, use banking services, register their vehicles, as well as receive pre-school, primary, secondary and higher education at Georgian institutions. Under the proposals, citizens from Abkhazia and South Ossetia will be eligible to attend Georgian educational institutions without obtaining Georgian citizenship. The government in Tbilisi is even ready to pay for their study at universities in the United States and the European Union.
The new peace initiative was immediately endorsed by Tbilisi's international partners. "The United States welcomes Georgia's package of proposals to improve the lives of people living in Georgia's regions of Abkhazia and South Ossetia," the statement released by the US Department of State reads (1tv.ge, April 5; State.gov, April 4). The peace initiative was also notably welcomed by the European Union and Turkey (Transitions Online, April 5)
But the reaction of the Moscow-backed de facto authorities of the occupied territories turned out to be extremely negative. Daur Kove, the so-called minister of foreign affairs of the Republic of Abkhazia, said that the proposed peace plan once again shows Georgia has exhausted its resources to continue to put pressure on Abkhazia. "The Republic of Abkhazia is an independent, sovereign state. The only step [toward] a better future is Georgia's recognition of the independence of the Republic of Abkhazia and the [beginning] of a full-fledged interstate dialogue between our countries in order to [ensure] stability and prosperity for future generations. There is no alternative to this process," Kove stressed (Mfaapsny.org, April 5).
The position of the de facto leaders of South Ossetia was no less uncompromising: "This is not the first such attempt by Tbilisi to declare its desire to establish cooperation with South Ossetia, so it is hardly worth taking such statements seriously. Such initiatives are illusory and obviously unrealizable," a representative of the Ministry of Foreign Affairs of South Ossetia said (Mfa-rso.su, April 5).
Many Georgian experts are convinced that the tough position of Sukhumi and Tskhinvali was dictated by Moscow: "Russia is not interested in the Abkhazians and Ossetians associating their future and the success of their personal plans with Georgia. […] If they study in Georgia, trade in Georgia, travel through Georgia to Europe, Moscow will lose the lever of pressure on Georgia and will lose the chance to return Georgia to its sphere of influence," David Avalishvili, an analyst with the independent news agency GHN, told this author (Author's interview April, 15).
The president of the Georgian Development Research Institute, Giorgi Khukhashvili, stressed that Prime Minister Kvirikashvili made a gross mistake when he voiced this peace plan during a government meeting, instead of quietly working with the Abkhazians and Ossetians over its implementation without any media campaign. "The Abkhazian and Ossetian authorities are afraid to anger Moscow. So their public response is not surprising. In fact, the creation of free zones for trade and the creation of jobs there could have brought results—but without PR campaigns, which spoiled everything," Khukhashvili asserted (Author's interview, April 15).
The initiative of the Georgian prime minister has so far achieved only a single, but quite important effect: it has demonstrated to the international community that Georgia wants to settle its conflicts exclusively in a peaceful manner. Tbilisi does not intend to use force and is ready to offer constructive programs in the interests of its Abkhazian and Ossetian citizens. Whether this strategy can pay off in the long term remains to be seen.