Georgian Authorities Seek to Block Azerbaijani Investment in Telecommunications Infrastructure
Publication: Eurasia Daily Monitor Volume: 17 Issue: 123
By: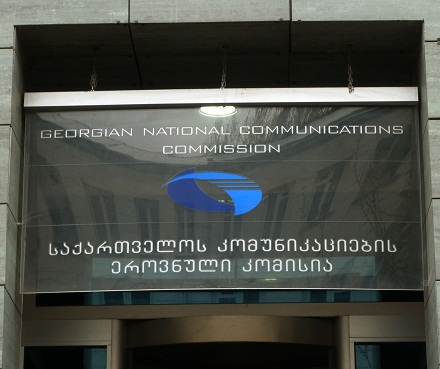 On July 17, Georgia's parliament approved amendments to the Law on Electronic Communications, which will allow the Georgian National Communications Commission (GNCC) to appoint "special managers" to telecommunications companies (Civil.ge, July 17). The GNCC is a state regulatory authority charged with distributing electronic communication protocols (rules and regulations on connection and data exchange between devices) and managing the country's broadcast frequencies.
Public discussion of the bill sparked loud controversy in Georgia: many domestic broadcasters and journalists accused the government of seeking to appoint "special managers" over independent TV companies deemed "disloyal" to the ruling Georgian Dream (GD) party and its leader, billionaire Bidzina Ivanishvili. Criticism of the government initiative grew so sharp over the summer that GNCC head Kakha Bekauri was forced to issue open reassurances to journalists. According to Bekauri, the changes in the legislation do not apply to reporters or media outlets but are, instead, aimed at "protecting fiber-optic infrastructure that is critical for the country." He further asserted that the new amendments to the law will provide the GNCC with additional opportunities to regulate telecommunications companies that violate the law or ignore the commission's legal requirements (Imedinews, July 15).
Bekauri carefully avoided any specifics in his statements. Yet, it was widely recognized that the legal amendments were motivated by the authorities' desire to block the sale of 49 percent of shares of the telecommunications firm Caucasus Online Georgian to NEQSOL Holding, a diversified group of companies operating in the United Kingdom, the United States, Azerbaijan, Ukraine, Kazakhstan, Turkey, the United Arab Emirates and Georgia. NEQSOL, which is owned by Azerbaijani businessman Nasib Hasanov, has major interests in telecommunications, oil and natural gas, as well as the construction sector.
Caucasus Online's most important physical asset is the Caucasus Cable System, a 1,200-kilometer fiber-optic cable (FOC) constructed along the bottom of the Black Sea by Tyco Electronics (today known as TE Subcom), that directly transits Internet traffic from Europe to the South Caucasus and the Caspian basin. Last year, after difficult negotiations, the owner of Caucasus Online, Khvicha Makatsaria, agreed to sell 49 percent of his company's shares to NEQSOL Holding (Bm.ge, April 27, 2020). The monetary value of the transaction is officially unknown, but it was strongly criticized by the GNCC. The agency's head, Bekauri, stated that the transaction had not been approved by the commission in advance, thus making it illegal and so should be canceled. On October 17, 2019, the GNCC demanded that the sold block of shares be returned to their former owner. Since late 2019, it has fined Caucasus Online six times for a total of nearly $300,000 (Comcom.ge, November 17, 2019).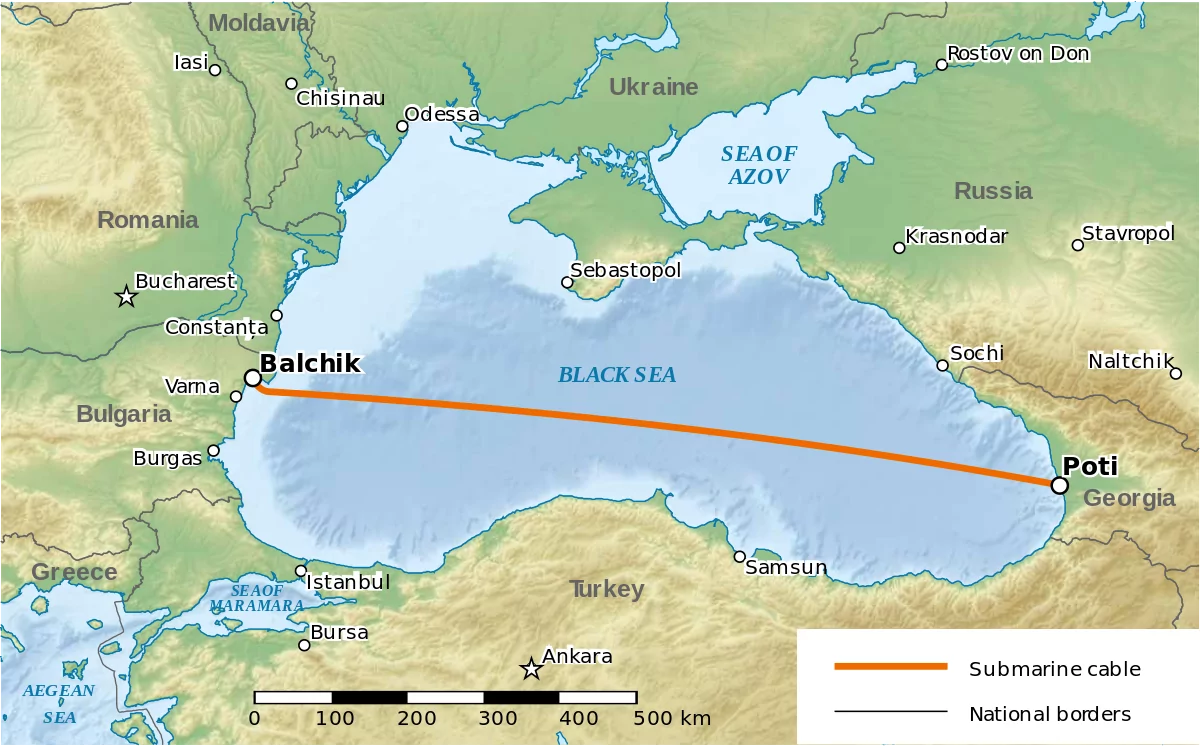 In addition to the financial sanctions, the GNCC may be readying to resort to administrative measures: as noted above, the newly adopted amendments to the Law on Electronic Communications allow the commission to appoint a "special manager" of Caucasus Online, effectively preventing the company's owners from independently administering their property (Caspian News, August 13, 2020).
This decision caused bewilderment, surprise and criticism among Georgia's Western partners who have advocated for the development of a large, international "digital telecommunications corridor" linking European and Asian markets, across Georgia and Azerbaijan, via a modern fiber-optic network. The planned telecommunications corridor is expected to improve access to internet and digital services for millions of people residing in the Black Sea and Caspian region.
Former US diplomat and renowned expert on South Caucasus issues Matthew Bryza, in an interview with the Georgian media, expressed disappointment with the position of the authorities in Tbilisi regarding the Euro-Asian fiber-optic corridor project. "It is sad if Georgia does not take part in the digital hub project. This project is part of the 'Digital Silk Road' from Asia to Europe via Georgia," Ambassador Bryza noted. As he pointed out, the initiative aims to create a network of fiber-optic cables from European Hamburg to Chinese Shanghai, and the most important portion of this corridor will be the Georgian trunk line owned by Caucasus Online (InterPressNews, July 17; Tabula.ge, July 18; Bm.ge, July 20).
Bryza observed that the only viable alternative to the South Caucasus telecommunication corridor system would be through Russia, which would necessarily leave out Georgia due to the difficult relations between Tbilisi and Moscow. "The [currently planned Europe-Asia fiber-optic corridor] project would also include a data [storage] center in Tbilisi for content providers (e.g., Netflix, Amazon, Google, etc.)… Because the data would be closer to consumers, latencies would decrease, leading to less buffering and faster and better internet service," Bryza stressed.
Not a single member of the Georgian government, including Kakha Bekauri himself, has ever explained the authorities' opposition to the entry of an Azerbaijani investor into the Georgian telecommunications market. Indeed, various Azerbaijani companies are already operating in other critical sectors of the Georgian economy—in particular, energy, which is no less important for national security than information technology.
The former owner of Caucasus Online, Mamia Sanadiradze, tried to answer this question. In an interview with the pro-government outlet Imedinews, Sanadiradze warned that if a huge Azerbaijani company establishes control over the Georgian section of the Euro-Asian cable, Azerbaijan will try to create a telecommunications hub not in Tbilisi, but in Baku. In that event, he opined, Georgia will lose its strategic position within the regional telecommunications system. "There is no logic for an Azerbaijani company to create a hub in Georgia and not in its own country. I am sure that NEQSOL will invite the giant global companies Netflix, Amazon and Google to Baku, and Georgia will turn into a dead end instead of being a bridge between Europe and Asia," Sanadiradze warned (Imedinews.ge, July 22). Azerbaijan is currently implementing a far-reaching "Azerbaijan Digital Hub" program, which seeks to upgrade its domestic telecommunications infrastructure and become a top regional seller of internet access (see EDM, May 26).
Independent Georgian experts, nonetheless, advocate for adhere to the principles of a market economy and free competition. "These principles are especially important for creating a competitive environment and developing the latest technologies," Paata Sheshelidze, an expert on economic issues, told this author on August 30. He recalled that Caucasus Online changed ownership many times over the past 15 years after illegal and aggressive interference from the government, which caused serious problems for the company.
Baku, like Tbilisi, has heretofore remained silent regarding the deal between NEQSOL and Caucasus Online. But considering NEQSOL Holding's role in implementing various foreign policy projects of Azerbaijan as well as Nasib Hasanov's towering influence within the Azerbaijani establishment, this silence is likely to break if GNCC ends up appointing a "special manager" of Caucasus Online.