Major Russian TV Channel Sidelined in Kyrgyzstan
Publication: Eurasia Daily Monitor Volume: 8 Issue: 29
By: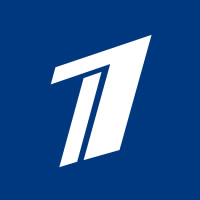 On February 8, a Kyrgyz parliamentary committee proceeded with naming a 4,446-meter peak in honor of Russian Prime Minister, Vladimir Putin, as a sign of respect and gratitude for his policy towards Bishkek (www.news.ru, February 8). That same day, however, Russia's ORT (First channel) was ousted from its frequencies in Kyrgyzstan and replaced by National TV (KTR) programs. Both events show that Kyrgyzstan's relations with Russia are more complex than they seem.
Prioritizing National TV over ORT stirred harsh criticism from the Russian embassy in Bishkek. The embassy published a letter of protest, saying that the Kyrgyz side has broken bilateral agreements with Russia, as well as presidential decrees. The embassy, however, did not specify which of the agreements were violated (www.24.kg, February 8). The embassy further noted that instances of disrupting the work of private businesses have risen in Kyrgyzstan, affecting the country's image abroad. Disrupting the broadcast of the First Channel shows the KTR's incompetence.
The Russian embassy's major concern was that KTR did not notify them of the change. The embassy claims it has been receiving numerous calls from ORT viewers angered by the cessation of broadcasting TV programs of Bishkek and Chui oblast, according to the letter. "We believe that it is first necessary to create conditions for normal and stable operation of the enterprises functioning in the interests of further development of Russian-Kyrgyz cooperation. We hope that the concerned authorities of the Kyrgyz Republic will understand the situation and take appropriate action," the letter stated.
ORT used to occupy frequencies with optimal quality, while KTR's broadcasting quality was of considerably lower quality. After the change, the situation has inverted –the quality of the Russian Channel broadcasting has worsened. ORT's lawyer, Bolot Kazakov, argued that KTR's change of frequencies is a "direct violation of [Kyrgyzstan] residents' to free access to information" (www.24.kg, February 8).
In return, KTR argued that the quality of ORT did not change because it continues to broadcast in the old mode, while national programs have switched to new technologies and therefore the quality of its broadcast has improved (www.24.kg, February 8). A representative of the Kyrgyz government administration, Ernis Mamyrkanov, in turn, said that KTR did declare its planned changes to frequencies two days before ousting ORT from its usual mode. Other politicians rushed to argue that the change of frequencies should not affect Kyrgyz-Russian relations.
Russian print and TV media enjoy enormous popularity in Kyrgyzstan, especially in northern parts of the country. Russian media outlets have an enormous impact on public opinion in Kyrgyzstan, especially in areas such as Kremlin policies and international political developments. Pro-Kremlin outlets sought to shape the public's view of Kyrgyz leaders prior to the October 2010 elections. Similarly, in March-April 2010, the Russian media launched a massive attack on the then President, Kurmanbek Bakiyev, who was later ousted after popular unrest in Bishkek (EDM April 1, 2010).
The new government and President, Roza Otunbayeva, have prioritized the reform of the national TV and radio programming. Shortly after the regime change in April 2010, both KTR administration and members of the interim government sought to increase the efficiency of the national outlet by restructuring its management. According to the plan, KTR should become a public outlet led by a board of directors, instead of the government. Otunbayeva has been directly involved in reshaping the work of KTR. Giving preference to KTR at the expense of ORT could be part of this policy. "The channel does not pay enough attention to issues like science, new technologies, education, medicine, sport, history and culture. [We] must work to create a series of programs that would cover the theme of Kyrgyzstan's twentieth anniversary of independence," the president recently said (www.24.kg, February 4). ORT is more popular in northern Kyrgyzstan, however most rural residents are tuned into Kyrgyz-language media. In parts of southern Kyrgyzstan, the Uzbek-language media is more popular.
Meanwhile, Kyrgyz politicians are preparing for presidential elections to be held late this year. Russia's support will be crucial for any candidate seriously considering the bid. Among other parties, leaders of At-Namys, SDPK and Respublika have established close relations with the Kremlin. One thing is clear, however, whoever falls out Russian leadership's favor will be smeared by the pro-Kremlin media.