Mongolia Links Gas Transit Pipeline to Asian Super Grid Negotiations
Publication: Eurasia Daily Monitor Volume: 15 Issue: 145
By: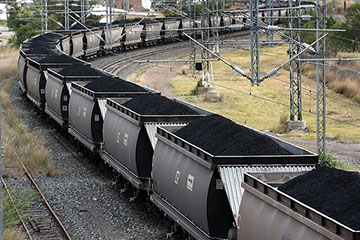 During the September 12 meeting of the Eastern Economic Forum (EEF), in Vladivostok, Russia and Mongolia, together with China, Japan, and South Korea, signed a number of hydrocarbon production and supply agreements designed to accelerate development of regional energy supply infrastructure in Northeast Asia. Mongolian President Khaltmaa Battulga proposed, as part of Mongolia's overarching trilateral "Economic Corridor" policy, that Russia build a natural gas pipeline to China via Mongolia as well as construct an Asian Super Grid to help balance the regional electricity peak load (Montsame.mn, September 12). For the past two decades, Ulaanbaatar has advocated for a Russian-Mongolian-Chinese transit pipeline at trilateral summits and in other forums. Thus, in a breakthrough for the Mongolian government, Russian President Vladimir Putin in Vladivostok supported this transit pipeline, saying, "This is all in the works." Hints of this change in attitude for Putin could be first glimpsed months earlier, during a June 9 trilateral meeting with Chinese President Xi Jinping and Battulga in Qingdao, China, when he openly supported the building of oil and gas pipelines from Russia to China via Mongolia after conducting a thorough feasibility study (TASS, June 9).
Russia has about 25 percent of hydrocarbons reserves located in its east, and the imposition of sanctions by Western countries has forced it to shift to greater cooperation with Asian countries to develop them. In five years, Russia has doubled crude oil supplies to Asia to 80 million metric tons (1.6 million barrels) from around 40 million metric tons per year in 2012 (Spglobal.com, September 12). Russian energy supplies to China have significantly increased as Chinese gas consumption grew by 15 percent in 2017. Russia and China understand that construction of a gas pipeline across Mongolia that avoids the Chinese Xinjiang region will be faster and easier than a planned 2,800-kilometer western route through the Altai Mountains; but so far they have preferred this Altai route, which avoids transit states (Realnoevremya.com, October 5).
The Chinese, who voiced support for the Mongolian "Economic Corridor" in the Qingdao summit, in fact still may not be amenable to the Mongolian pipeline. During the same Vladivostok meeting, President Xi ordered companies to finalize talks on the Altai gas route. This project between Gazprom and China National Petroleum Corporation (CNPC) will deliver its first gas from East Siberia in December 2019 and add 30 billion cubic meters (bcm) per year in production to supplement the Power of Siberia pipeline's 38 bcm. A report on the Russian-Mongolian vector of the eastern energy strategy of Russia stated that Siberian natural gas production increased to 2.2 bcm in 2015 and oil production in the Irkutsk oblast reached 15.8 million tons in 2015. (E3s-conferences.org, February 2018). During the September EEF, Japanese Prime Minister Shinzō Abe and South Korean Prime Minister Lee Nak-yon supported plans to link the economies in the region through growing shipments of Russian liquefied natural gas (LNG).
A major roadblock to constructing a transit pipeline through Mongolia has been the lack of a destination port. In Vladivostok, President Battulga mentioned that Mongolia has examined the feasibility of building a Far Eastern port as part of preparing proposals regarding the creation of a joint working group to implement the "Economic Corridor." While attention of the previous Mongolian administration was centered on North Korea's Ranjin Sonbong port, Battulga may have been referring to Mongolia's Institute for Strategic Studies research on utilizing Zarubino, an ice-free Russian port located on the southern end of Primorsky Krai, in Trinity Bay, 18 kilometers from the China-Russia border (Erina.or.jp, December 2015). A railway route connects the port with Hunchun, a major city within the Yanbian Korean Autonomous Prefecture, in Northeast China's Jilin province, close to North Korea (Ecns.cn, September 9, 2014).
Chinese shippers in northwest and central China are increasingly relying on Russia's Far East ports to reach international markets. The Russians are supportive of constructing a $3.3 billion large container terminal that could handle 60 million tons of cargo at Zarubino, but there are other choices. China Merchants Group agreed in 2017 to develop and operate a container terminal in Posyet (Khasansky District, Primorsky Krai), but implementation has not yet begun (Joc.com, September 7, 2017). Additionally, according to media reports, a cooperation agreement has been signed for a trans-Mongolian gas pipeline project by China Railway's 25th Bureau Group Co., Ltd. and a Chinese investment company to an unspecified destination (Rfa.org, October 1).
Since 1999, Russia has supplied Mongolia with LNG, and its 560,000–580,000 tons of annual oil products provide 92 percent of Mongolia's demand. Currently, Russia's NK Rosneft has indicated interest in increasing its oil products to the small-scale wholesale and retail segments of Mongolia's market through the creation of a network of refueling stations and creating a joint venture on production and distribution of products from a new Darkhan oil refinery now under construction in eastern Mongolia (E3s-conferences.org, February 2018). Rosneft officials met with the chief of staff to the Mongolian president, Zandaakhuu Enkhbold, on October 2, to discuss such oil-related matters (Mongol Messenger, October 5). The current oil pipeline system "East Siberia–Pacific Ocean" (ESPO) is basically for Russian oil exports from the Angarsk oil refinery to consumers in the Baikal region and 14 countries, including China, Mongolia, and other Northeast Asian states (E3s-conferences.org, February 2018).
It appears that in its negotiations with Russia, Mongolia is linking the development of an Asian electrical super grid to the transit pipeline issue. Its government is under great domestic pressure to find cleaner power because 95 percent of its domestic energy output is coal-derived, which has caused high pollution levels in the Mongolian capital of Ulaanbaatar. Russia annually supplies Mongolia with 25 percent of its electric power (140–150 million kilowatt hours), with deliveries rising 21.2 percent to 288,000 megawatt (MW) hours in the first nine months of 2017. In response to Mongolian plans to build three mid-sized hydroelectric plants (HPP) along the Selenga River with capacities of 315 MW, 245 MW and 100 MW, Moscow in early 2018 drafted a proposal for a cheaper solution that would increase power deliveries from existing HPPs in eastern Siberia. The new agreement includes a long-term contract for greater volumes at a tariff 3.5 times lower than the expected hydropower price. Russian power grid operator Rosseti has proposed a 500-kilovolt cross-border power link at a cost of 55 billion rubles ($972 million), with Russia, Mongolia, and China jointly financing the project. Rosseti's subsidiary, transmission system operator (TSO) Federal Grid Co. is now preparing an initial feasibility study to be published later this year (Newsbase.com, February 8).