Rinat Akhmetov's DTEK Acquires Ukrainian Energy Assets
Publication: Eurasia Daily Monitor Volume: 9 Issue: 12
By: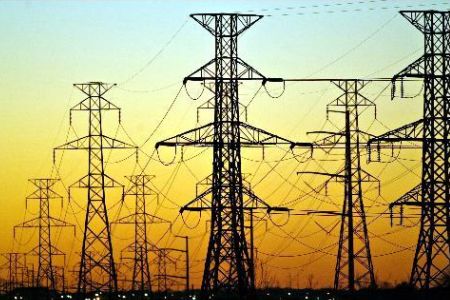 The energy company DTEK has increased its shares in Ukraine's four key regional power companies to controlling stakes during the past three months. Along with being the main buyer in the energy privatization campaign launched by the government late last year, DTEK has also almost monopolized power exports and has been methodically increasing its share of national coal extraction. While foreign investors have been shunning the opaque Ukrainian market, DTEK, which was founded in 2005 as the energy wing of SCM, has become the country's largest private energy company. DTEK and SCM are owned by Rinat Akhmetov, a people's deputy from the ruling Party of Regions and Ukraine's richest businessman. On the World's Billionaires list compiled by Forbes magazine, Akhmetov jumped from the 148th position in 2010, when Regions leader Viktor Yanukovych was elected Ukraine's president, to 39th place last year.
On January 11, DTEK simultaneously won government auctions for large chunks of two power companies. First, DTEK secured a 40 percent stake in the regional power distribution company Donetskoblenergo, which is based in Akhmetov's home region of Donetsk. DTEK had only one rival in the auction, Lugansk Energy Association, which is linked to another local energy tycoon, Konstantin Grigorishin. DTEK bid $59 million for the stake, which was only $2.3 million more than the offer price. DTEK had held 31 percent of Donetskoblenergo shares and consequently its stake now exceeds 71 percent of the company's stock (www.proua.com, January 11).
DTEK won another privatization auction on the same day, gaining a 25 percent stake in the power generation company Dniproenergo, which is based in the southern industrial region of Zaporizhya. DTEK was the only bidder, with $147 million, which was just $12,500 more than the offer price. DTEK had held a 42 percent stake in Dniproenergo, thus its stake grew to a comfortable 67 percent (www.lb.ua, January 11). No other company ventured to compete against DTEK in the privatization auction for 45 percent of the shares in the energy generation company Zakhidenergo on November 25, 2011. DTEK bid $242 million for that stake. Also, on December 9, 2011, DTEK won an auction for a 25 percent stake in the regional power generation and distribution company, Kyivenergo, bidding $56 million increasing its share in Kyivenergo to 72 percent. Only one Ukrainian company challenged DTEK in that auction (Kommersant-Ukraine, December 12).
DTEK not only controls power generating and distributing companies, but it also exports Ukrainian electricity to neighboring countries. On December 14, DTEK's subsidiaries won government auctions to export electricity to Slovakia, Hungary, Romania, Poland, Belarus and Moldova in 2012. The state power company, Ukrinterenergo, gained the right to export power only to Belarus. Bilotserkivska TETs, a company linked to businessman, Kostyantyn Zhevago, who belongs to the opposition camp and has been a supporter of former Prime Minister Yulia Tymoshenko, was dropped from the auction on technicalities. Also, DTEK and Ukrinterenergo were Ukraine's only electricity exporters in 2011 (Ekonomichna Pravda, December 15).
DTEK has been expanding into the coal industry whose significance is growing as the government plans to replace expensive Russian gas with coal where possible, especially in the utility sector. On November 24, 2011, DTEK secured a public tender for a 49-year concession from the coal extraction companies Rovenkiantratsit and Sverdlovantratsit in the eastern Lugansk Region.
Only one company competed with DTEK in the tender: Donetskstal, also from Donetsk. Capital investment in the two companies is expected to total the equivalent of $713 million between 2012 and 2016, according to Deputy Energy Minister, Serhy Chekh, who chaired the tender committee (www.rbc.ua, November 24). Rovenkiantratsit and Sverdlovantratsit are among Ukraine's top five coal companies accounting jointly for almost one-fifth of national coal extraction. Before the tender, DTEK's mines had accounted for around a quarter of national coal extraction.
Last May, Akhmetov launched DTEK Naftohaz, a branch to develop oil and gas deposits in the Black Sea and the Sea of Azov, as well as non-traditional gas projects. DTEK Naftohaz aims to develop oil and gas projects jointly with the US Company, Vanco, in order to be able to extract 3 billion cubic meters (bcm) of gas per annum by 2030. In 2011, Ukraine extracted 20 bcm of gas and imported some 40 bcm of gas from Russia. Vanco, which in 2008 the then Prime Minister Tymoshenko banished from the Prykerchenska oil field in the Black Sea, has been DTEK's partner in the Prykerchenska project since the start. Tymoshenko bitterly opposed the project alleging that the deal to assign the field to Vanco in 2006-2007, when Yanukovych was Prime Minister, was non-transparent.
Such acquisitions and investment plans require billions of dollars, and DTEK has been probably Ukraine's largest private borrower during the past several years. In October 2011, DTEK borrowed more than $800 million from the Russian banks, Sberbank and VTB, and increased a credit line from the Austrian Erste bank to 100 million Euros ($128 million). Last September, DTEK borrowed $150 million from ING Bank. In 2010, DTEK issued $500 million of Eurobonds.