The Cross-Strait Intelligence Contest Continues Without Quarter
Publication: China Brief Volume: 23 Issue: 20
By: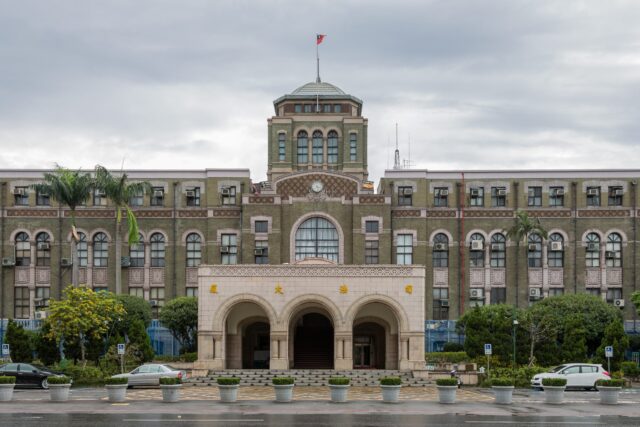 Last week, the Taiwan High Court found retired air force Colonel Liu Sheng-shu (劉聖恕) and five serving military officers guilty of espionage for China. The court sentenced Colonel Liu and two of his co-conspirators to approximately 20 years in prison, marking some of the harshest sentencing for espionage in recent years (Taipei Times, October 26). Liu's spy ring is one of at least 11 rings Taiwanese authorities have broken up over the last two years. These Chinese spies targeted Taiwan's military, civilian government, industry, and the overseas communities of Chinese minorities. In some cases they were able to operate for years. Although it is tempting to read these cases as simply more examples of Beijing's relentless intelligence operations against Taiwan, these cases and the tradecraft employed suggest some positive developments—or the relative absence of dangerous trends—in the cross-strait intelligence contest. The cost in trust of Chinese intelligence operations, the requirements of deterrence, and the potential costs of a cross-strait conflict combine to suggest that a wider international effort to counter Chinese intelligence operations is warranted.
Recent Taiwanese Espionage Cases
Notable Trends: Retired Officers and High Payouts
Analyzing a country's intelligence operations through open sources is an inherently fraught analytic exercise. It is impossible to know how representative the data are, or their quality. The lack of Taiwanese espionage convictions does not mean Chinese intelligence has not successfully recruited sources, but rather that the spies have not been caught. Conversely, a large number of cases could signify Taiwan's counterintelligence has effectively protected the government, despite the appearance of widespread infiltration. With those caveats in mind, there are a few noteworthy observations that can be made from recent cases—not all of which are negative or reinforce perceptions of Taiwan's inability to deal with Chinese espionage.
First, Chinese intelligence continues to rely heavily on retired Taiwanese officials and military officers who come to China as the starting point. These retired officials recruit members for their rings from networks formed when they were active-duty, as well as from officers facing financial difficulties that they can identify. In one example, Lu Chi-hsien (魯紀賢), a former Diabolo Champion and army veteran, organized a spy ring by focusing on recruiting officers susceptible to payouts, by recruiting from pawnshops, moneylenders and loan-sharks close to army bases. (Taipei Times, July 21)
Money seems to be the primary motivation in many of these cases. Colonel Liu was forced to turn over profits from espionage totaling NT $16.7 million (US$515,800) upon conviction. He was offered bonuses proportional to his success in recruiting members to his ring, and to those members' access to information. Liu received bonuses of NT $200,000-NT $700,000 for each new individual and distributed NT $30,000-NT $100,000 to officers when they supplied Taiwanese military information (Taipei Times, April 23; Taiwan News, April 06). In the case of Sergeant Chen Min-cheng and businessman Hu Chi-yao, who were charged in August 2023, the two men received hundreds of thousands of Taiwanese dollars from Chinese intelligence officers and deliberately targeted intermediaries and new agents who had financial difficulties (Focus Taiwan, August 18, 2023).
Second, Chinese case officers appear to operate mostly from China rather than coming to Taiwan themselves. Back in 2017, the case of suspected intelligence officer Zhou Hongxu (周泓旭) suggested that Chinese intelligence services may be sending more intelligence officers to Taiwan to conduct operations. Zhou, a Chinese national and graduate of National Cheng-chi University (NCCU) in Taipei, attempted to bribe junior government agency officials and universities for classified documents. While a student at NCCU, Taiwan Ministry of Justice Investigation Bureau officials believe Zhou actively aimed to make friends to recruit a spy ring of Taiwanese nationals (China Brief, August 17, 2017). However, when analyzed alongside the other cases uncovered in the last two years, Zhou's case does not seem to represent a methodological departure for Taiwan operations. Instead, case officers based in China recruited Taiwanese who could then identify and recruit and exploit friends, former colleagues, and acquaintances.
That the Zhou case did not become a new normal suggests one of two possibilities. The first and more optimistic possibility is that Chinese intelligence maintains a degree of respect for Taiwan's counterintelligence capabilities inside Taiwan. The second is that Taiwanese intelligence has been unable to identify and arrest Chinese intelligence officers operating inside Taiwan for breaking national security-related laws. Democracies sometimes struggle to effectively counter espionage, in part because of the burden of proof. The absence of public cases does not constitute evidence—or the lack of evidence—for Taiwanese incompetence. However, it points to an uncertainty to which observers, including those in governments that partner with Taiwan, should be alert.
Third, the highest-ranking military officer in these cases was a retired colonel. In the past, a comparable number of spy rings revealed at least one former Taiwanese flag officer spying for China. More recent cases have mainly involved retired mid-senior officers recruiting active-duty mid-senior officers and junior officers—a stark downgrade for Chinese intelligence services' sources, who included Brigadier General Lo Hsien-che, Major General Hsu Nai-chuan, Vice Admiral Ko Cheng-sheng, and Lieutenant General Chen Chu-fan (China Brief, November 7, 2014).
Fourth, the significant sentences handed down to retired Colonel Liu and two of his co-conspirators may mark the beginning of a change in how Taiwan punishes Chinese spies. Taiwanese authorities have long complained about the permissive environment for Chinese spies and the lack of a deterrent through prison time. As recently as September, Taiwanese legislators criticized the government for not punishing spies sufficiently, particularly those who were former military officers (Radio Taiwan International, September 26). Some more egregious cases in the past include the 14 month sentence handed to former deputy commander of the Navy Vice Admiral Ko Cheng-sheng in 2014 for providing military secrets to Chinese intelligence, and the 12 months that his handler, Shen Ping-kang, received (Taipei Times, October 3, 2014; see China Brief, November 7, 2014). By contrast, in June this year former presidential guards Sun Han-fang (孫翰方) and Wang Wen-yen (王文彥) had their prison terms reduced from three years and four months to two years and two months, and from one year and ten months to one year and four months, respectively, because the classified information they stole was not particularly sensitive (Taipei Times, June 4). Even these reduced sentences are still harsher than those received previously for more serious crimes.
Industrial Espionage
Chinese industrial and economic espionage also are on the rise—at least as a matter of national concern. In cases of industrial espionage, individuals are encouraged to steal designs for military technologies or for those in critical economic sectors, or these individuals are poached by Chinese companies. For instance, in 2022 a group of 14 individuals formerly employed by Catcher Technology Company were poached by Luxshare Precision Industry Co (立訊精密), a Chinese company. They were charged with corporate espionage for stealing large amounts of R&D and management secrets (Taipei Times, July 17, 2022; Focus Taiwan, July 15, 2022). Two semiconductor companies have also been found guily of poaching talent. Beijing-based semiconductor company Starblaze Technology was found to have been running an illegal R&D center in Taiwan, while state-affiliated Tongfu Microelectronics was illegally paying employees in Taiwan via offshore accounts (Taipei Times, April 9, 2022).
Spies are often charged under Article 2 of the National Security Act, found guilty of "initiating, funding, hosting, manipulation, directing, or developing an organization [for a foreign country, Mainland China, or organizations, institutions, groups established or substantially controlled by them]" (Taiwan Laws and Regulations Database, June 6, 2022). To incorporate industrial espionage in statute, in May 2022 the Legislative Yuan passed amendments to the National Security Act, adding industrial espionage as a category of violation, prohibiting employees in key technological industries from traveling to China without permission, and setting a jail term of up to 12 years or a fine of up to NT $100 million (US $3.37 million) for stealing information about critical technologies (as defined by the National Science and Technology Council) for adversaries.
Geared towards combatting Chinese economic espionage, including theft of trade secrets and talent poaching in key industries, these amendments echo other counterintelligence provisions undertaken by the Tsai administration. All of these have been adopted during a period of increasing competition and suspicion, as China looks to become self-reliant in manufacturing semiconductors and other critical technologies (China Brief, August 17, 2017; Lee and Li via Lexology, May 27 2022).
Conclusion
The recent cases serve as a reminder that Taiwan's counterintelligence challenge continues apace. The Chinese Communist Party's (CCP) relentless intelligence effort against Taiwan does more damage than simply the theft of national security secrets. Regardless of the damage, every case undermines the trust Taiwan's partners have with the island country. Foreign observers are justifiably concerned: The nature of espionage and the CCP's historical successes suggest that these arrests and convictions are only part of a larger picture.
Deterring a war over Taiwan—including a blockade, which is an act of war—requires other countries to work closely with Taipei. The potential consequences of such a war and the wider economic reverberations suggest that Taiwan's partners and every country with a concern for peace and stability in the western Pacific cannot sit out the cross-strait intelligence context. Because Chinese intelligence operations undermine necessary trust, counterintelligence cooperation with Taiwan is a necessary component of effective deterrence. Taiwan, for its part, has a great deal of experience to share and to contribute to a wider international effort.