The Impact of the COVID-19 Pandemic on the China-Pakistan Economic Corridor
Publication: China Brief Volume: 20 Issue: 13
By: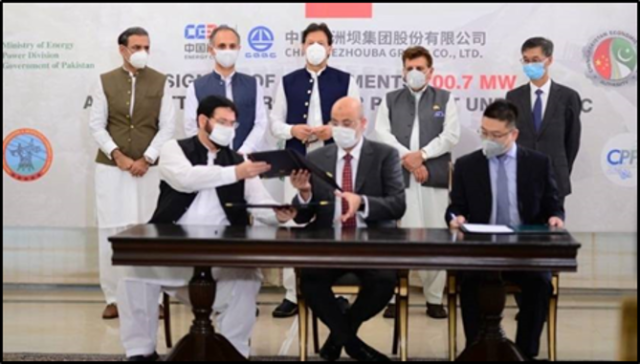 Introduction
Since its advent in 2015, the China-Pakistan Economic Corridor (CPEC)—an ambitious program of infrastructure development projects primarily financed by Chinese capital and built by Chinese state-owned companies—has been a key component of China's larger Belt and Road Initiative (BRI) (China Brief, July 31, 2015; China Brief, December 10, 2019). Following a series of setbacks over the past two years, in June and July the Chinese and Pakistani leadership launched new projects that signaled a mutual commitment to revitalize a CPEC program hit hard by the COVID-19 pandemic and other factors.
On June 25 and July 6, representatives of Pakistan and the People's Republic of China (PRC) signed deals for two major hydropower generation projects under CPEC, at a reported total value of $3.9 billion dollars: the Kohala project ($2.4 billion) and the Azad Pattan project ($1.5 billion), both to be constructed on the Jhelum River, located in the Muzaffarabad region of Pakistan-administered Kashmir (NDTV, 16 July; Economic Times (India), July 17). Furthermore, in early June the two governments agreed on a deal to upgrade the 1,872 kilometer-long railway lines between Karachi and Peshawar—a three-phase, six-year project valued at $7.2 billion dollars (Belt and Road News, June 9).
These three major deals show a renewed commitment by both sides to CPEC, and bolster other initiatives taken this year during the COVID-19 pandemic. Chinese enterprises involved in CPEC projects have also made active contributions to the prevention and control of the virus in various locations in Pakistan, including donating supplies to local governments, schools and hospitals. Chinese technicians have returned to some project sites by chartered airplanes, due to the temporary interruption of normal flights between the two countries caused by the pandemic (Express Tribune (Pakistan), May 6).
CPEC Project Delays Resulting from the COVID-19 Pandemic
CPEC has experienced a number of setbacks over the past two years, to include delays under the administration of Prime Minister (PM) Imran Khan beginning in summer 2018 (China Brief, November 1, 2019), and attacks against Chinese expatriate workers and CPEC-related projects by insurgents of the Baloch Liberation Army (February 15, 2019). However, throughout the first half of 2020 the COVID-19 pandemic has been the biggest blow of all to CPEC and other BRI projects in South Asia. China's trillion-dollar BRI has been on virtual life support since the outbreak of the COVID-19 pandemic in Wuhan in December 2019—which brought a halt not only to CPEC, but also to a number of mega projects in other countries in South and Central Asia.
Among other complications, Chinese engineers and workers have faced travel restrictions to and from BRI countries since the outbreak of the pandemic (China Brief, March 16, 2020). Furthermore, the BRI runs through many of the regions of the world hardest-hit by COVID-19. Therefore, the infrastructure program faced suspension in a number of countries. Per the Chinese government's own accounting, an estimated 20 percent of BRI projects have been "seriously affected" by the coronavirus pandemic; 40 percent of projects have seen little adverse impact; and another 30-40 percent have been somewhat affected. Restrictions on travel and the flow of goods across borders, as well as local measures to combat COVID-19, were given as the main reasons for the negative impacts. [1]
The COVID-19 pandemic has had a particularly adverse impact on Pakistan's plans to build "Special Economic Zones" (SEZs), which are intended to boost the country's manufacturing and exports. Under Pakistan's Special Economic Zones Act, industries in the zones will enjoy a 10-year tax break and duty-free import of raw materials, machinery, and other equipment. This January, ground was broken for the first SEZ, titled Allama Iqbal Industrial City, in Faisalabad (Punjab Province). Before the pandemic, it had been expected that SEZs in other provinces—Balochistan, Sindh, and Khyber Pakhtunkhwa—would be inaugurated this year (Pakistan Observer, May 20). However, the SEZs plan faces delays, due in part to the fact that participating Chinese companies are expecting difficulties in managing human and material resources amid pandemic restrictions, resulting in production delays and higher costs (The News (Pakistan), April 25).
In facing such difficulties, Pakistan is not alone, and pandemic-related problems have caused delays and cost overruns with BRI projects elsewhere in South and Southeast Asia. For example, a $6 billion dollar project in Indonesia, intended to build a 150-kilometer high-speed rail line linking the capital Jakarta with the mountain-fringed city of Bandung, has faced delays in the delivery of imported material from China. In Bangladesh, other BRI projects—including road, bridge, and power plant construction projects—are facing similar delays (SCMP, 26 April).
The COVID-19 pandemic has also affected work on regional transportation projects that connect to CPEC and the broader BRI. The PRC has started the construction of an airport on the Pamirs Plateau, which would be of immense geostrategic importance. Located at Taxkorgan in northwest Xinjiang—in an area that borders Pakistan, Afghanistan and Tajikistan—the planned airport is being constructed under the framework of the CPEC. Besides opening a new channel for air transit, the airport would further expand China's influence across South and Central Asia. Construction work has reportedly been delayed by COVID-19 pandemic complications, yet PRC media has asserted confidence that the airport project will be completed by the first half of 2022 (The Nation (Pakistan), April 28).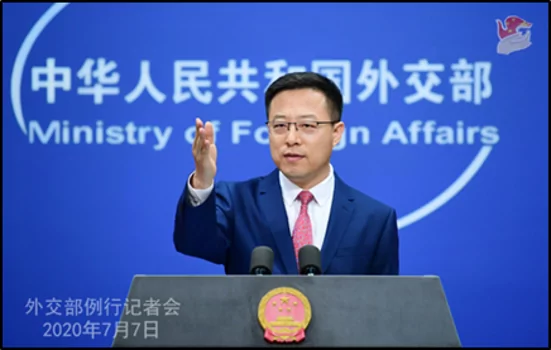 The CPEC and Pakistan's Indebtedness to China
The reported $11.1 billion in new CPEC infrastructure deals raises anew questions regarding Pakistan's indebtedness to China—questions that will be further raised by a reported $1.3 billion Chinese loan announced on July 1, intended to increase Pakistan's foreign exchange reserves (Express Tribune (Pakistan), July 1). The issue as to whether Chinese loans might represent predatory lending, leading to a "debt trap," figured prominently in criticisms of CPEC made in November 2019 by Alice Wells, then-Principal Deputy Assistant Secretary of State for South and Central Asia at the U.S. State Department (China Brief, January 17, 2020).
Presently, the PRC is the world's largest creditor to low income countries, with China's outstanding debt claims on the rest of the world having risen from $875 billion in 2004 to over $5.5 trillion in 2019—more than 6 percent of global gross domestic product (GDP). The COVID-19 pandemic is likely to impair the ability of regional economies to pay off and refinance debt, and some regional economies might increase their debt burden as a result. China's smaller banks have already shown signs of a ripple effect, as the central government had to step in last year to bail out a number of institutions (SCMP, May 19).
The PRC has received applications for debt relief from many high-risk countries that are part of the BRI, as the COVID-19 pandemic places financial strains on member states. Pakistan was among the first to approach China for relief: this was reportedly a key request made during the visit of Pakistan President Arif Alvi to Beijing in April, as Pakistan's capacity payments alone were estimated to be close to $3.59 billion (600 billion Pakistani rupees) this year, and estimated to go beyond $8.96 billion (1.5 trillion rupees) in a few years. Islamabad has reportedly requested to bring down the mark-up on its debt to London Interbank Offer Rate plus two (Libor + 2) percent from the existing average of about Libor + 4.5 percent. Second, the country has requested an extension in its debt repayments from the existing period of 10 years to 20 years. With the requested relaxations, Pakistan could save up to $500-550 million in cash outflows per year (Dawn, May 1).
Conclusion
No propaganda campaign against China's BRI—which has expanded consistently since 2013—could damage it as much as the COVID-19 pandemic has done in just in few months. The pandemic has hit hard the economies of BRI participant countries, adversely affecting their ability to repay debt related to BRI projects. Suffering itself from the effects of the pandemic, the PRC may be unable to give the kind of relief demanded by the BRI countries. If Beijing cannot handle the debt relief problem of the participant countries efficiently and effectively, then the BRI could face further delays—and could potentially come to a halt in several countries. However, if the latest deals with Pakistan are any indication, both Islamabad and Beijing are intent on renewing and pressing forward with their investments to CPEC.
Syed Fazl-e-Haider is a contributing analyst at the South Asia desk of Wikistrat. He is a freelance columnist and the author of several books including the Economic Development of Balochistan (2004). He has contributed articles and analysis to a range of publications including Dawn, The Express Tribune, Asia Times, The National  (UAE), Foreign Affairs, Daily Beast, New York Times, Gulf News, South China Morning Post, Lowy Institute and The Independent.
Notes
[1] Wang Xiaolong, director-general of the PRC Foreign Ministry International Economic Affairs Department, speaking at a press briefing on June 19, 2020 (Dawn, June 19).