Why Are Ossetians and Abkhazians Coming to Georgia for Medical Treatment?
Publication: Eurasia Daily Monitor Volume: 12 Issue: 43
By: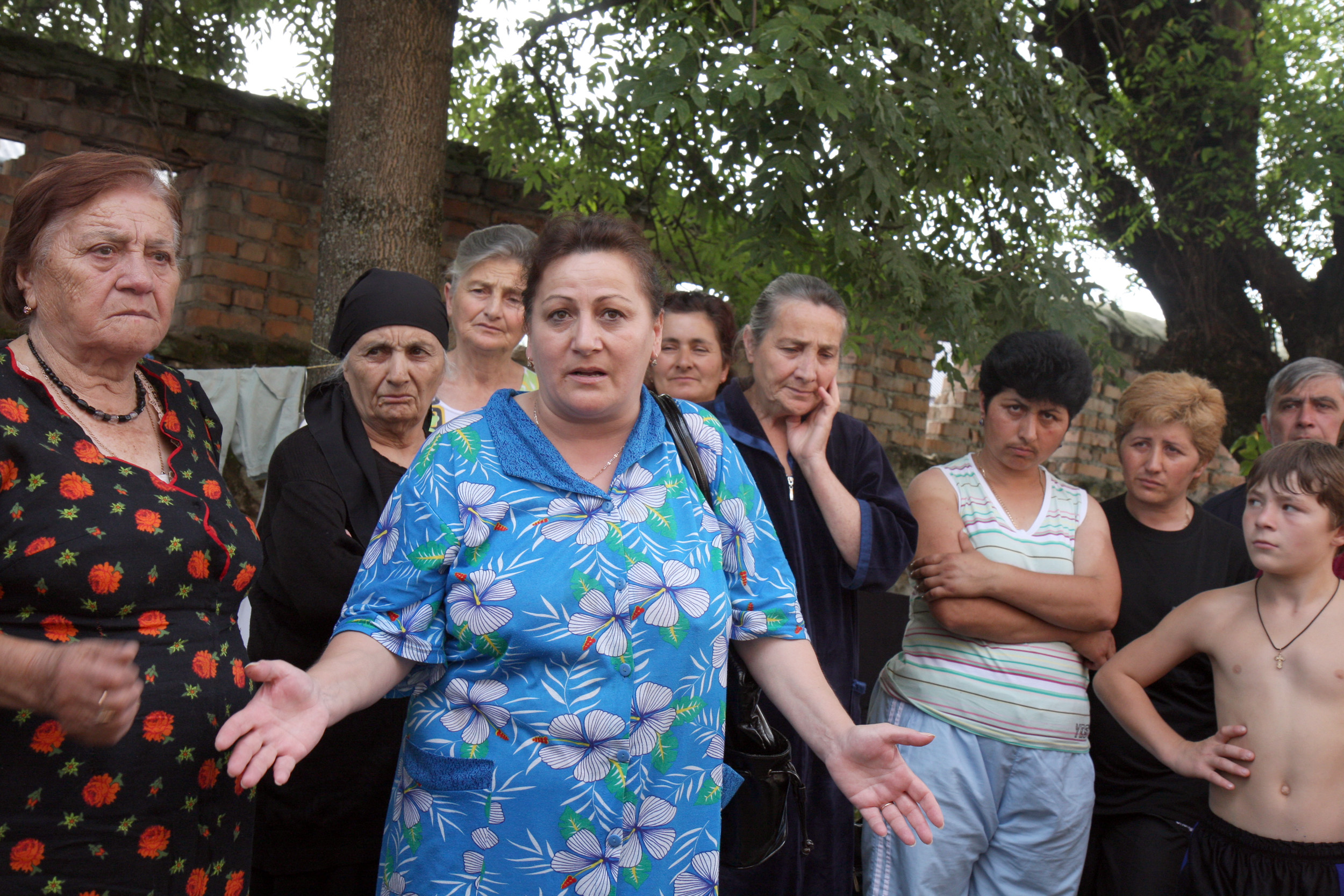 In the run up to the signing of the agreement between Russia and South Ossetia "On Alliance and Integration," which should take place soon (Interpressnews.ge, March 7), the president of South Ossetia, Leonid Tibilov, lashed out at those residents of the breakaway Georgian autonomy who continue to travel to Georgia to receive medical treatment even after Russia recognized the region as an independent country following the five-day war in August 2008. At a government meeting, Tibilov emphasized that "in the overwhelming majority of cases, there is no need whatsoever for patients to go to the neighboring country [Georgia]." At the same time, President Tibilov said that the South Ossetian authorities intend "to develop our own medical centers and attract specialists. We are already doing it actively—we are launching construction of a modern medical center with relevant equipment" (Civil Georgia, March 3).
Residents of the separatist region still prefer to go to Tbilisi to receive urgent medical treatment or to undergo complex surgery. In order to do so, South Ossetian patients travel to North Ossetia first, which is part of the Russian Federation; then they reach the official Lars border checkpoint on the North Ossetian side of the Russian-Georgian border and display a Russian passport, which does not require a Georgian visa. After passing through border control, they go to Tbilisi to undergo medical treatment or surgery in Georgian hospitals (Ekhokavkaza.com, March 7).
A source in the Ministry of Healthcare of Georgia told Jamestown that for the past six years, several hundred ethnic Ossetians who come from South Ossetia, received treatment in various Georgian medical facilities. For the tiny breakaway region, where the general population does not exceed 20–30 thousand people, according to unofficial sources, this is a large number. This is especially true as the Ossetian patients have to overcome so many barriers and sustain the criticism by the authorities for their cooperation with the "enemy state" (Author's interview, March 7).
What encourages Ossetians to travel to Georgia despite all the obstacles they face? First of all, no modern clinic has appeared in South Ossetia since it was recognized by Russia, despite the fact that Moscow has invested an estimated $1 billion into this region's development (Forbes.ru, May 31, 2010). Only now President Tibilov promises to build such a clinic.
Second, Ossetians can compare the level of medical treatment in Georgia with North Ossetia and other nearby regions of the Russian Federation. Thus, their decision to continue on to Georgia looks to be a vote in favor of the higher quality of Georgian healthcare in comparison to the medical facilities available to them in the North Caucasus as well as Russia's Rostov and Krasnodar regions.
Third, Ossetians can receive high-quality medical treatment in Georgia at no cost, thanks to a special program previously launched by the Georgian government (see below). Georgia does not have state hospitals, but the government pays private medical centers for the services they provide to residents of South Ossetia.
One of the main proponents and initiators of this policy of "good will" toward the South Ossetians—whom Georgia still legally considers to be its citizens—is the State Minister for Reconciliation and Civic Equality Paata Zakareishvili. In an exclusive interview for Jamestown, he said that Leonid Tibilov's statement would not change anything in the approach of the Georgian leadership to the problem; and nothing would change in the attitudes of the Ossetians themselves to medical treatment in Georgian hospitals. "We continue to work as we did before. The main thing is that residents of Tskhinvali [capital of South Ossetia] continue to trust our program and receive substantial medical assistance in our clinics. No signs exist that would indicate that this process will be stopped," Zakareishvili said (Author's interview, March 6). The minister emphasized that the program of medical assistance for the Ossetians "is implemented at the expense of the Georgian budget, and the healthcare ministry is responsible for the distribution of those funds."
State Minister Zakareishvili is convinced that Ossetians visit Tbilisi to receive medical treatment because Georgia has a "high-quality and non-corrupt healthcare system." According to Zakareishvili, "in order to receive the same level of medical assistance, residents of Tskhinvali would have to go to Moscow or St. Petersburg, but that is very far away, while Tbilisi is only a 40-minute drive from Tskhinvali."
However, the state minister lamented that the Tskhinvali authorities do not allow the residents of the territory to travel to Georgia directly, so "they first have to go to Vladikavkaz and then on to Tbilisi. Thus, they have to cross the Main Caucasus Ridge twice, but they do it even during winter in order to travel to Tbilisi."
Residents of Abkhazia also receive medical treatment in Georgia. Giorgi Gvazava, the parliamentary speaker of the "Abkhaz Autonomous Republic"—the Abkhazian government in exile in Georgia—told Jamestown, on November 15, 2014, that the majority of ordinary residents of Abkhazia do not harbor hatred for Georgia. That is why ambulances from western Georgia often bring critically ill patients from Abkhazia to clinics in Zugdidi, Kutaisi and Tbilisi for urgent medical treatment. Abkhazian authorities also dislike this, but they prefer not to create any obstacles for those of their residents who can receive assistance from Georgia.
The difference between the approaches of the current and former authorities of Georgia is that under the government of Mikheil Saakashvili's United National Movement (UNM), Abkhazian and Ossetian patients had to first acquire Georgian citizenship to receive treatment. They had to receive at least a Georgian ID number and a social insurance card. Later, however, the new Georgian Dream government decided to liberalize medical treatment even more, and residents of Abkhazia and South Ossetia are now not required to have Georgian documents. It is sufficient if they have a document that proves they reside in Abkhazia or South Ossetia.
State Minister Paata Zakareishvili explained this novelty by saying that medical treatment is a purely humanitarian issue and has no political strings attached. "We do not want to advertise this process. Especially, as the residents of South Ossetia and Abkhazia still come over, despite all the obstacles. Nobody is able to prevent them from coming, and nobody is seriously trying to counter the people's wish to receive treatment in places where they can receive quality and free medical assistance," Zakareishvili stated (Author's interview, March 6). It is clear, however, that this policy may serve as a powerful example of soft power in Tbilisi's rivalry with Moscow over the Georgian breakaway territories.