Divining the Meaning of Recent Developments on Belarus's Two Geopolitical Flanks
Publication: Eurasia Daily Monitor Volume: 18 Issue: 148
By: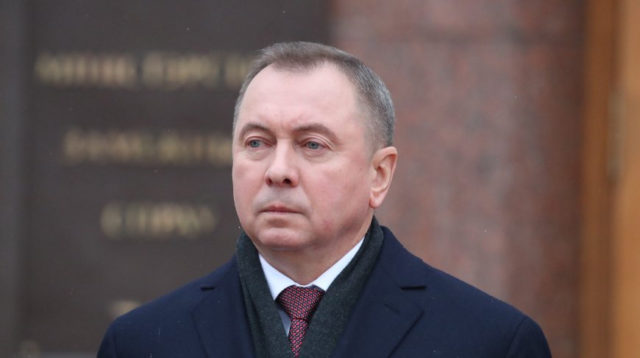 As a fairly small (population-wise) country squeezed between Russia and the European Union, Belarus is destined to be a geopolitical tuning fork, whose reactions and demeanor, if properly understood, provide valuable feedback to the policies of its more powerful neighbors. Thus, one can observe that by exerting exceptional pressure on Minsk, the collective West is de facto assessing the limits of Russia's expansionism and helping Russia itself to refine its tactics in that area. But not everyone in the West is oblivious to this inadvertent outcome of economic sanctions against Belarus; it seems behind-the-scenes negotiations may have started some time ago. On September 23, during the United Nations General Assembly meeting in New York, Belarusian Foreign Minister Vladimir Makei met with his Finnish counterpart, Pekka Haavisto (Belta, September 23), a breakthrough of sorts. It was subsequently revealed that Helsinki offered its mediation in the resolution of the Belarusian political crisis (Svaboda.org, September 23)
Belarusian voices preceding and reacting to this developing situation are of interest, too, as they may be indicative of a potential evolution happening in domestic politics. Thus, Vitaly Tsyhankou of Radio Liberty expressed the view that literally any policy to rid the country of Alyaksandr Lukashenka, its president since 1994 and "the main threat to Belarus's independence," is justifiable (Facebook.com/vitali.tsyhankou, September 22). In his turn, Pavel Matsukevich, a former Belarusian diplomat who resigned his position of charge d'affaires in Switzerland in protest against Lukashenka's August 2020 crackdown on the protest movement, thinks otherwise. In his interview to Euroradio, he averred that when the West exerts pressure on Minsk and then weakens or removes that pressure altogether, it is guided by its own interests. Whereas, if Belarus's national interests were truly taken into account, the West would surely conclude that toppling Lukashenka at any cost is foolish if Belarusian independence is sacrificed in the process—which is what seems to be the case now. In fact, while defending his own power, Lukashenka is in effect defending Belarusian statehood, even though, theoretically speaking, the former does not equal the latter (YouTube, September 22).
As recently as September 17, responding to Lukashenka giving amnesty to 13 de facto political prisoners out of almost 700, the independent analyst Artyom Shraibman expressed the view that neither Lukashenka nor the West is ready to negotiate. What each side is doing is simply raising the price of the other's conduct: the West is making a point that repressions beget increasingly severe economic punishment, and Lukashenka contends that not accepting him as a legitimate partner exacerbates the migrant crisis in neighboring EU countries (T.me/shraibman, September 17).
Merely two days later, commentator Pavlyuk Bykovsky shared an entirely different opinion, according to which some kind of preliminary negotiations were, most probably, already underway. Yes, "the West has specific claims against Lukashenka but continues to fear the appearance of [Russian President Vladimir] Putin's tanks in Brest [western Belarus, on the border with Poland]." Therefore, out of two scenarios—the preservation of Belarusian sovereignty while keeping Lukashenka in power versus Lukashenka losing power but Belarus becoming absorbed by Russia—the former is the lesser evil, Bykovsky argues (Naviny, September 19). He also recalls the secret 2011 mission of Nicolai Mladenov, then foreign minister of Bulgaria, which initiated the release of some political prisoners in Minsk; but when the opposition blew Mladenov's cover, the initiative stalled. This time, however, the name of the would-be mediator is known in advance.
In a peculiar way, Bykovsky's assertions were soon confirmed by Franek Viachorka, the principal advisor to former presidential hopeful Svetlana Tikhanovskaya. According to Viachorka, in his talk with Makei, Finland's Foreign Minister Haavisto just conveyed what Tikhanovskaya herself spoke with him about as early as March—i.e., that negotiations are necessary (Svaboda.org, September 24). Because there is hardly any need for the potential Western mediators to obtain mediators of their own, especially when it comes to Tikhanovskaya, it is tempting to interpret Viachorka's statement as an attempt to stay relevant. In any case, the tentative resumption of contacts between Minsk and the West is a hopeful sign.
The nature of the developments on Belarus's eastern flank is different. According to Alexander Alesin, the country's leading military expert, Belarusian sovereignty is limited, and its neutrality ended back in 1999, when the Union State Treaty was signed with Russia. In 2009, collective operational deployment forces were created in the Collective Security Treaty Organization (CSTO). The latter is a Russian project aimed at retaining Russian influence in Central Asia. In 2009, Belarus did not agree to allocate its own contingent to this new structure. Lukashenka declared that Belarus protects the western borders of the CSTO and "we have nothing to do in distant Central Asia." However, Moscow responded by ramping up its economic leverage: Russia's import-controlling agency Rospotrebnadzor began to hinder Belarusian imports. As a result, Lukashenka agreed to the allocation of the Belarusian military contingent, although this was contrary to the country's constitution. Belarus then adopted a separate legislative act to allow the military to take part in peacekeeping operations abroad with the approval of the president. Belarus, Alesin believes, does not receive special benefits from its membership in the CSTO. The situation, however, has changed somewhat recently, when "the West, not recognizing the elections, pushed Lukashenka to the East." Russia then became more generous in arms sales. "I think," Alesin said, "Russia will strive to tie Belarus to itself even more closely, including loosening the purse strings on all sorts of carrots, i.e., economic benefits. In this area, only one thing is encouraging—the unwillingness of the Belarusian people to be part of Russia" (New Belarus, September 20).
Indeed, Gennady Korshunov, a former director of the Sociology Institute of the Belarusian Academy of Sciences, writes that only a quarter of Belarusians want the Union State to have some supranational institutions, whereas roughly 60 percent believe Belarus should maintain relations with Russia on the basis of bilateral agreements, like with other countries (New Belarus, September 21). It remains to be seen if this belief alone will suffice to retain Belarusian statehood; but a thoughtful Western policy might surely help as well.