Poland Ready to Discontinue All Imports of Russian Energy by End of 2022
Publication: Eurasia Daily Monitor Volume: 19 Issue: 49
By: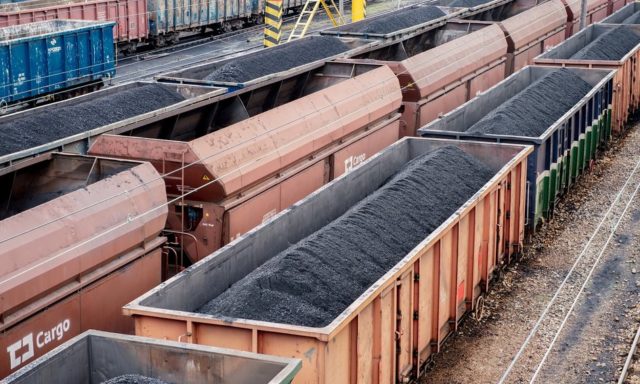 On March 29, the Polish government announced that it will unilaterally place an embargo on Russian coal imports within two months (Rzeczpospolita, March 29); and a day later, it declared that Polish refineries will "do whatever they can" to terminate Russian crude supplies by the end of 2022 (PAP, March 30). Also this year, Poland intends to eliminate its traditional dependency on natural gas purchases from Russian Gazprom (see EDM, March 7). Yet despite these ambitious-sounding pledges, the Polish authorities admit that they need other European countries to take similar decisions to ensure that the de-russification of the continent's energy sector is, indeed, effective and does not simply lead to a loss of Poland's regional market share in refined petroleum products.
In general, imports from Russia made up roughly 12–15 percent of Polish thermal coal consumption in 2021 (Polskieradio24.pl, January 30; Pkobp.pl, March 23). Almost all of the Russian coal supplies were used not in large-scale power plants belonging to Poland's biggest utility companies but in local combined-heat-and-power units and by the individual consumers. Therefore, the market for Russian thermal coal in Poland is quite fragmented, and the government's announced halt in imports will not affect the energy security of the country as a whole. Most analysts point out that Polish consumers should be able to effectively find new suppliers (domestic production cannot help in that regard due to a different coal specification in Polish mines); however, prices will climb, and transportation problems may arise in some place due to local bottlenecks (e.g., regarding the rail network). Moreover, even the government concedes that the embargo might be easily questioned on legal grounds by the European Commission or Polish customers themselves, meaning there is a sufficient litigation risk connected with the move.
The situation differs when it comes to crude oil. The Polish government is not imposing an immediate embargo, as Polish refiners still have binding contracts with Russian suppliers (Rosneft, Tatneft) and traders offering Russian crude (Glencore, Petraco). The country's two main oil refineries are the LOTOS refinery in Gdańsk, with a capacity of 10.5 million tons per annum (mtpa), and PKN ORLEN's refinery in Płock, with a capacity of 16.3 mtpa. The most recently available official data suggests that Russian petroleum might currently account for around 50–60 percent of Poland's consumption (Gov.pl, December 2021). Even if that is much less than before and has continued to drop (100 percent of consumption back in 2012; nearly 80 percent in 2017), crude from Russia is still dominant in Polish refineries. As such, any further diversification has to be done smartly, taking into account numerous factors, including crude grade specifications, contractual issues, the availability of volumes, transshipment capacities, etc. For now, PKN ORLEN has suggested it is ready to stop imports from Russia by the end of this year. But the move will need to be coordinated with other refiners in the region to avoid losing market share due to rising costs associated with diversification (Twitter.com/DanielObajtek, March 30). At the same time, the second refiner, LOTOS, is not making any pronouncements regarding its de-russification plans. However, the firm is to be merged with ORLEN soon, and the future consolidated company will probably rely on the already-agreed supply contracts with Saudi Aramco (up to 20 mtpa) (see EDM, January 25).
As it stands, the clearest situation involves natural gas. The decision to end Poland's reliance on supplies from Gazprom by the end of 2022 was undertaken by Warsaw several years ago. The imports from Russia are to be replaced with gas from Norway. The key infrastructure project in that regard—Baltic Pipe, connecting the Norwegian Continental Shelf via Denmark with Poland—is supposed to be ready before the end of this year. And for now, there are no reasons to doubt that this deadline will be met (see EDM, March 7). Taking into account both Poland's determined energy security strategy and the Russian war of aggression against Ukraine, the halt in gas purchases from Gazprom should be considered irrevocable.
Summing up, Poland is at the forefront of Europe's energy de-russification efforts; however, it will still need the European Union's support to complete the process without incurring significant economic losses. On the one hand, the Polish government is counting on the favorable assessment of a coal embargo by the European Commission, hoping that it can be based not on legal but rather political grounds. On the other hand, Poland will need other European refiners to join a ban on Russian crude imports by the end of 2022, if the strategy is to bring significant results to the joint EU fuel market.
The sooner Europe reaches unanimity on these issues, the sooner the Kremlin will feel more serious economic pressure to stop its illegal and devastating assault on Ukraine.