Russia's S-300 Shipment to Iran Appears Stalled Again
Publication: Eurasia Daily Monitor Volume: 13 Issue: 33
By: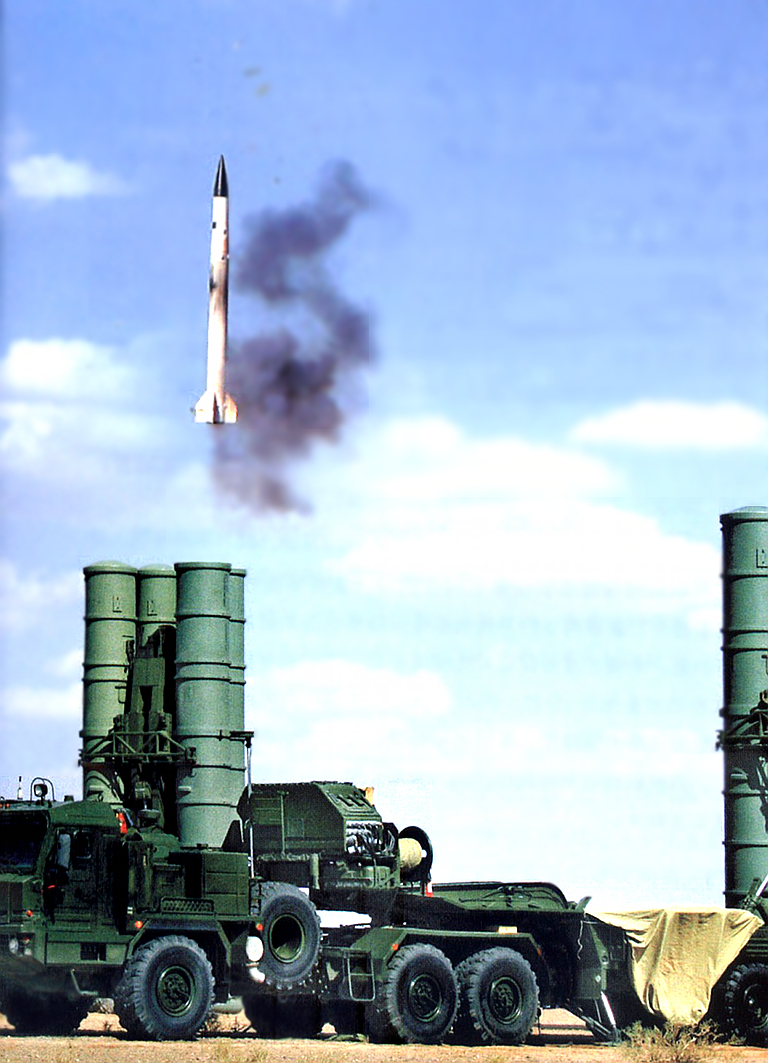 The Iranian minister of defense, General Hossein Dehghan, was greeted with exclusive pomp during his visit this week (February 15–16) to Moscow. Dehghan was granted an audience in the Kremlin with President Vladimir Putin—an exceptional overstep of protocol—coming on top of talks with his Russian counterpart, General Sergei Shoigu. Today, Iran and Russia are, in effect, brothers-in-arms on the front line in Syria: the Russians bomb from the air, while the Iranians lead the ground offensive. Together, they have been pounding the beleaguered Syrian opposition in and around Aleppo. According to prior reports, Dehghan had come to Moscow with a procurement wish list of the most modern Russian weapons, including Su-30SM fighter-bombers, YaK-130 attack-trainer jets, Mi-17 helicopters, Bastion-Yakhont long-range supersonic anti-ship guided missiles, Russia's newest S-400 anti-aircraft missiles, T-90 tanks, frigates, and submarines—in all some $8 billion worth. The possible new Iranian arms spending spree would come on top of last year's renewed contract to buy S-300 PMU2 anti-aircraft missiles, reportedly worth $1 billion (Kommersant, February 15).
According to well-known Kremlin-connected think tanker and businessman Sergei Karaganov: "A strategic decision has been made in Moscow that in the Middle East there are only two stable powers—Israel and Iran—while all the others will be in turmoil and disintegrating. It is most important for us whether the Middle East disintegrates without us [Russia], with tens of thousands of terrorists heading in our direction, or whether we exert ourselves and help them kill each other, or kill them. That is why we went into Syria" (Newtimes.ru, February 15). The Russian military intervened in Syria together with the Iranians. According to Keraganov, the Russian intervention was planned years in advance; direct preparations and shipment of equipment to the future Russian airbase near Latakia began one year earlier. Before going in guns blazing, Moscow secured a firm understanding with the government of Israel, the Israeli Defense Forces (IDF) and their military intelligence to coordinate activities in the region.
While Defense Minister Dehghan was in Moscow, RT reported, quoting the deputy chief of the Iranian General Staff, Mostafa Izadi: "Tomorrow [February 18], Russia will make the first S-300 delivery to Iran" (RT, February 17). According to the press, the S-300 system will be shipped to Iran from Astrakhan, over the Caspian Sea, and Dehghan will be taking part in the ceremony (RIA Novosti, February 18). The Russian Ministry of Defense did not confirm that Dehghan will be traveling to Astrakhan or that any S-300 PMU2 is ready for shipment, "since Iran did not fulfill its obligation to pay the agreed contract moneys" (TASS, February 17). According to Kremlin spokesman Dmitry Peskov, Putin and Dehghan discussed "different aspects of arms trade and cooperation." Peskov confirmed there would be no rush of S-300 deliveries to Iran: "It is premature to talk about any concrete timetable, since there are problems of pay" (TASS, February 18).
The Russo-Iranian alliance seems to be a bumpy one. It was reported before Dehghan arrived that Iran has been seeking to buy large shiploads of new Russian weapons on long-term credit, which Moscow was reluctant to provide (Kommersant, February 15). Selling expensive new weapons on credit would mean the Russian budget, already deep in the red because of record low oil prices, would effectively be picking up the check. In previous years, Putin did offer multibillion lines of credit to facilitate arms exports, say to Venezuela, but those were times of petrodollar plenty. Tehran has been pressing Russia not only to provide long-term loans, but to transfer modern technologies, allowing it to begin domestic production of Su-30 jets and T-90 tanks, insisting that otherwise it will just develop its own original tanks and jets. Moscow apparently refused Dehghan's request during his visit, but the negotiations will continue (Tsargrad.tv, February 17).
Under the terms of the Iranian nuclear agreement signed last summer and in accordance with United Nations Security Council (UNSC) resolution 2231, shipments of offensive weapons to Iran—including tanks, jets, helicopters, frigates, submarines and so on—require UNSC approval until the year 2020, in effect granting the United States and its allies veto power. In another twist, export versions of Russian jets, like the Su-30, produced on license in India, use French avionics and Israeli components, while frigates made for India in Russian shipyards carry Israeli anti-aircraft missiles. Of course, Moscow is striving to build and maintain strong relations with Israel and Iran at the same time, but it is hard to imagine Israel willing to provide military components for hardware to be sold to Iran—or for the Iranians to be ready to buy such weaponry with Israeli parts.
The ability of Russia to provide modern weapons sought by Iran is in doubt. Russian arms manufacturers are currently struggling to produce on time—and with the required quality and quantity—those weapons that had been already ordered, and in many cases prepaid, by the Russian military. Russia's rearmament program is plagued by problems with renewing stocks of embargoed foreign-made components, including those made in Ukraine. Reportedly, the shipment of the Russian-produced airliner Sukhoi SuperJet 100 to Iran will require French and US approval because the jet is built using foreign components. Moscow cannot be certain such an approval will be forthcoming (Kommersant, February 16).
The S-300PMU2 anti-aircraft missile complex, which Russia plans to ship to Iran, has been hastily put together using prefabricated parts and components (new S-300 systems have not been produced in Russia for some five years). Last December, it was reported that the S-300 system constructed for Iran was being transferred to a testing facility in Kapustin Yar, north of Astrakhan, from where it will be shipped by sea to Iran. Iranian military personnel are training in Russia to use the S-300PMU2 (TASS, December 25). The S-300 has the inbuilt capacity to hit—with supersonic speed and precision—not only aerial, but land and sea targets. Based in the mountainous terrain overlooking the Straits of Hormuz, the Iranian S-300 could directly threaten oil and natural gas supertankers as well as Western (US) warships.
Today, Moscow is trying to woo the West and Washington to tacitly accept the Russian-led decimation of the Syrian opposition. Brazenly shipping S-300s from Astrakhan to Iran this week would thus have been untimely—as would openly undermining President Obama's cherished Iranian nuclear agreement by openly violating UNSC resolution 2231 by penning massive arms deals with Dehghan. Russia may, therefore, have used the payment issue deliberately to publicly snub Dehghan today; but the S-300 missiles and maybe other weapons could quietly be shipped later on.