What Is Belarusian Telegram Channel NEXTA?
Publication: Eurasia Daily Monitor Volume: 17 Issue: 132
By: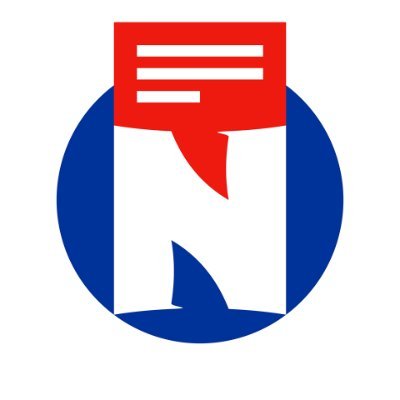 For years, the issue of freedom of the press and censorship in Belarus has remained an extremely complicated issue. Most domestic newspapers and TV channels are largely controlled and closely supervised by the government. Apart from that, temporary internet shutdowns in Belarus had become regular government practice since September 9, 2001, when the authorities blocked dozens of web outlets covering the presidential elections (Charter 97, September 11, 2008).
The government once again turned to sharp censorship on August 9, 2020, during and immediately following the latest Belarusian presidential elections. From August 9 to 12, online access (including mobile networks) was significantly disrupted (see Commentaries, August 14). According to one journalist investigation of the days-long blackout, technology and equipment bought from a United States company helped the Belarusian authorities block much of the internet and restricted communication on instant messengers and social networks, such as Facebook, Twitter and WhatsApp, during the disputed presidential election (Moskovsky Komsomolets, September 13). Telegram, an application that was already popular among Belarusians, proved to be most resistant to these government disruptions. When all of Belarus went nearly completely offline, the messenger still worked, thanks to its built-in blocking-bypass mechanism and additional proxy servers connected specifically for Belarus. According to Pavel Durov, the founder of Telegram, anti-censorship tools were enabled for Belarus so that Telegram would always remain accessible for most users (Twitter.com/durov, August 10). The messenger is among the most popular Android applications downloaded by users from Belarus, along with other services to bypass state censorship. Without exaggeration, during the mid-August internet shutdown, Telegram became the country's sole source of information (Pravda.com.ua, August 19).
Telegram features so-called "channels"—individual, separately named information streams, run by one or more individuals. Since the Belarusian election and subsequent emergence of a mass street protest movement, NEXTA (meaning "someone" in Belarusian), physically based out of Warsaw, Poland, has become the leading platform covering and coordinating the opposition demonstrations. NEXTA maintains three telegram channels: NEXTA, NEXTA Live, and LUXTA. The content of the first two channels (anonymous photos, videos and news from mainstream Belarusian media) is similar and often shared between them. LUXTA mostly posts political satire (112.ua, August 12). In a country with a population of 9.485 million, NEXTA Live was able to attract over 1.7 million subscribers during the first few days of the protests. As such, a Warsaw-based platform is now the biggest Russian-language Telegram-channel in the world. Today, the total reachable audience of one post from NEXTA regularly surpasses 825,000 people (Tgstat.com, accessed September 17). By August 24, NEXTA Live received one billion views (Twitter.com, August 24).
NEXTA is not a brand-new platform. In 2015, Stsyapan Putsila (alias Svetlov), a Belarusian blogger whose father is a journalist at the Polish-sponsored free-to-air satellite TV channel Belsat, set up a YouTube channel. From 2018, Stsyapan, who now lives in Poland, shifted his NEXTA YouTube channel to Telegram. At that point, the channel started to publish investigations about corruption and up-to-date information about social and political life in Belarus (Charter 97, April 11, 2019). In 2019, NEXTA published a documentary on President Alyaksandr Lukashenka, titled "Lukashenka: Criminal Materials," which a state expert commission qualified as extremist. The government also attempted to initiate a criminal case against Putsila. The film received almost three million views on YouTube (BBC News—Ukrainian service, August 13, 2020). In 2019, journalist Roman Protasevich, who previously worked for European Radio and other large Belarusian media outlets, joined NEXTA as its editor-in-chief. According to Protasevich himself, he has years of experience covering political events and protests. In 2014, he visited the EuroMaidan in Kyiv and, later, worked as a freelance journalist in the so-called Anti-Terrorist Operation Zone in Ukrainian Donbas (YouTube, September 17).
Following the 2020 presidential elections, NEXTA quickly transformed from a reporting tool and mouthpiece of the opposition into a de facto coordinator of the protests. Calls for help, police maps, contacts between lawyers and human rights activists, political appeals, and instructions for protesters began to regularly appear on the channel. Reportedly, a small team of NEXTA employees processed up for 10,000 messages per hour. NEXTA also published its strategy—the "Victory Plan." The main demands include Lukashenka's removal, new free elections, the release of all political prisoners, and fair trials for security personnel who abused Belarusians. NEXTA has called for activists to open six "fronts" against Lukashenka: protest, economic, information, political, judicial and international (T.me/nexta_tv, August 28). NEXTA successfully uses the so-called "deanon" strategy—de-anonymizing and exposing the identities of political and security officials. On September 19, NEXTA Live published the personal data (provided by the hacktivist group Belarusian Cyber Partisans) of 1,003 employees of the Ministry of Internal Affairs (Mediazona.by, September 19).
According to Roman Protasevich the level of commercialization of NEXTA has increased dramatically recently. They received an offer to sell the channel for $7.5 million, but NEXTA's leaders claim they are not interested in profits (Znak.com, August 20). According to Protasevich, the Telegram channel is funded entirely by advertising revenues. An advertisement post costs up to $6,000. Yet, NEXTA also receives donations from individuals. For example, in August, they collected $47,000 in donations. The average monthly salary of its employees was reportedly €1,500 ($1,750) (YouTube, September 17).
Some Russian experts believe that Telegram protests and "cyber bullying" in Belarus provide a useful case study for Russian political strategists (Ura.news, August 21) because Belarus today could become Russia in 2024 (Znak.com, September 14). The Russian authorities are most likely thinking the same way as they explore new methods to retain their power. On September 21, the Ministry of Digital Development, Communications and Mass Media of the Russian Federation prepared a bill prohibiting websites from using the latest encryption technologies (TLS 1.3, ESNI, DNS over HTTPS and DNS over TLS). The law will make it easier for Russia's federal censor, Roskomnadzor, to block access to RuNet resources for apps (including Telegram) that use the most advanced encryption technologies (Meduza.io, September 21).
It is hard to predict how Belarus's protest movement will develop. However, one aspect is difficult to ignore: social media and popular encrypted messaging apps, like Telegram, are playing an increasingly visible role even in countries where the government has a major say in the realm of information/cyber security. These mediums amplify the voices of disgruntled and unsatisfied citizens and have a huge mobilization potential. What is happening in Belarus now—and NEXTA serves as a good example—is being closely monitored by Moscow, since a comparable scenario might also materialize, albeit on an even larger scale, in Russia closer to 2024.