Baku's Defense of Azerbaijanis and Secularism in Iran May Echo Within Russia
Publication: Eurasia Daily Monitor Volume: 19 Issue: 181
By: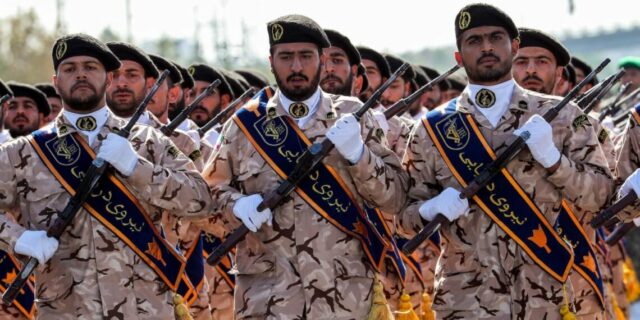 In late November 2022, as protests spread throughout Iran, and amid rising tensions between Baku and Tehran over a range of issues, Azerbaijani President Ilham Aliyev declared, "We will do everything possible to defend our way of life as well as the secular direction of the development of Azerbaijan and of Azerbaijanis, including Azerbaijanis living in Iran. They are part of our nation" (Salam News Agency, November 25). His words were clearly intended to win him support at home by speaking in support of Azerbaijanis abroad and burnishing his country's credentials as a secular state, despite sharing a Shia Muslim majority with Iran. The level of support for such a position within Azerbaijan was highlighted by Gudrat Gasanguliyev, an Azerbaijani parliamentarian, who called for the Republic of Azerbaijan to be renamed Northern Azerbaijan, "exactly in the same way as is the case with the name of other divided peoples," for example, North and South Korea. Gasanguliyev argued that this would serve as "a stimulus" for Azerbaijanis south of the Aras River, who account for one-third of the Iranian population and are more religious than those Azerbaijanis north of the Aras, but who are increasingly unhappy with Tehran's repressive policies (Haqqin.az, November 29).
Such language from Baku in support of secularism and an ethnic minority, with whom Iran has long had a complicated relationship, has infuriated Tehran. These developments have sparked fears in Tehran and elsewhere that either the Iranian authorities will try to use such language to gin up patriotic support in response to the current wave of protests or that the tit-for-tat moves by Iran and Azerbaijan along their common border may escalate into a full-scale military conflict. Indeed, suggestions that a war between the two countries is imminent have become commonplace in regional commentaries in recent weeks. (For background on this back and forth and on Iranian moves to destabilize Azerbaijan more directly, see EDM, November 1; VPO Analytics, November 11; Realtribune.ru, November 21. For discussion on the broader historical and cultural issues involved, see EDM, December 1). In an indication of just how worried Moscow is about the current state of affairs, the Kremlin is actively expanding shipping routes between Russia and Iran in the Caspian Sea to avoid having to rely on land routes that it once hoped could be used to circumvent Western sanctions (Realtribune.ru, November 30).
According to one Moscow commentator, Stanislav Tarasov, these statements may not lead to any immediate war, but they are likely to have potentially far-reaching consequences not only for Azerbaijani-Iranian relations but also for the relationship between Baku and Ankara, thus representing a seriously destabilizing development for the greater Middle East (Regnum.ru,
November 30). Tarasov says that Tehran currently believes that these remarks from the Azerbaijani government prove Baku is working hand-in-glove with Turkey to destroy Iran. But, the Russian commentator argues, the actual facts of the case may be far different and lead to Azerbaijan becoming more independent of Turkey with regards to regional geopolitics. Instead, Tarasov suggests, Aliyev's decision to "play 'the Iranian card'" is part of Baku's efforts to create a kind of Azerbaijani world rather than to extend the Turkic world eastward. If that should prove to be the case, then what Baku is doing will simultaneously restore an older geopolitical tradition in which what is now Azerbaijan was part of the Persian, rather than Turkish, cultural sphere and in which Baku will focus its efforts to the south rather than to the west, completely reordering the Middle East chessboard.
Yet, Aliyev's words may have an even broader set of consequences than what Tarasov presents and may prove even more threatening to Russia than any conflict between Azerbaijan and Iran. This is because the Azerbaijani president's statements suggest that Baku may now be interested not only in expanding its influence southward into Iran but also northward into Russia. At the end of November 2022, Aliyev hosted Rustam Minnikhanov, the leader of the Republic of Tatarstan, in Baku and declared that "the Turkic world consists not only of independent Turkic states. Its geographic borders are much broader"—that is, it includes places such as Tatarstan, currently within Russia's borders, and Eastern Turkestan (Xinjiang), currently within the borders of the People's Republic of China (Business-gazeta.ru, November 29).
The first such meeting between the leaders of Tatarstan and Azerbaijan since 2011 is a sign that Baku is now looking to extend its influence deep into the Russian Federation. Azerbaijan is confident that it will achieve a positive result and that the Kremlin will not be able to stop this approach, with such high-level contacts being one of Moscow's worst nightmares, as argued by Tatar orientalist and commentator Azat Akhunov (Business-gazeta.ru, December 4). The reason for this conclusion is obvious: the language Aliyev used when speaking to Minnikhanov applies with almost equal force to all Azerbaijanis in Iran and to all Turkic peoples in the Russian Federation. "Unfortunately," the Azerbaijani president lamented, "the majority of the 40 million Azerbaijanis living beyond the borders of Azerbaijan are deprived" of the possibility of studying and using their native language, a problem the Tatars in Tatarstan share as well.
In adopting this line, Aliyev has in fact aligned his position with that of Turkish President Recep Tayyip Erdogan, who said in Baku almost two years ago that the Azerbaijanis of Iran are very much a matter of Turkish concern. While Erdogan has "never publicly and directly declared that Iran must give up Southern Azerbaijan," just as he has never made demands that China should "free Eastern Turkestan," Russian commentator Dmitry Rodionov stipulated, such statements threaten Moscow's control of Turkic areas within its borders and China's control of its Turkic-majority areas (RITM Eurasia, January 11, 2021). To the extent that this is true, Aliyev's most recent statements about Iran, its minorities and the treatment of its population as a whole, appear likely to have a broader echo, potentially setting in motion events that could re-order not only the Middle East but the two largest countries in Eurasia as well.