European States Reappraise Their Diplomatic and Investment Relationships with China
Publication: China Brief Volume: 20 Issue: 13
By: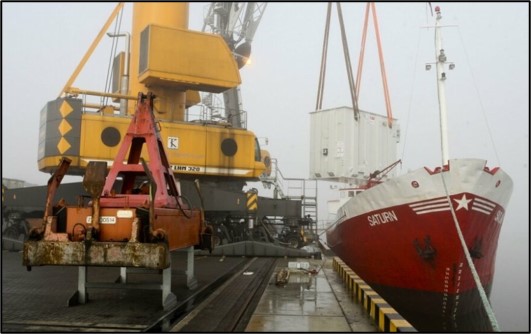 Introduction
As the European Union seeks to emerge from the COVID-19 pandemic that paralyzed much of its normal political agenda, some member states have also been seeking a way out of major Sino-European initiatives. For example, People's Republic of China (PRC) diplomats have invested considerable effort in promoting the "17+1" cooperation framework for Central and Eastern European countries (China Brief, February 15, 2019; China Brief, May 29, 2019). However, this initiative seems to be unraveling from the Baltic end: as argued by Sven Saakov, the head of the International Center for Defense Studies under the Estonian Ministry of Defense, Estonia should find a polite way out of the initiative and communicate this to the PRC via Brussels (ERR, 20 May). This builds upon concerns voiced earlier this year by Lithuanian President Gitanas Nauseda, who ruled out, on security grounds, Chinese investment in a project to dredge a deep-water port in Klaipeda between 2020 and 2023—even though there were no other investment offers for the project, estimated to cost up to 1.28 billion dollars (1.1 billion euro) (Dredging and Ports, 23 January). This represented a blow to regional hopes to reach the Arctic via existing infrastructure investment in Belarus, and proposed investment in a railway tunnel between the capitals of Estonia and Finland.
The Black Sea regional component of Beijing's 17+1 cooperation initiative does not appear to be faring much better. For example, a range of potential Chinese economic projects have been discussed in relation to Romania, to include upgrades to the nuclear power complex at Cernavodă and investments in 5G telecommunications infrastructure (China Brief, September 26, 2019). However, at the end of May 2020 the Romanian government asked its national nuclear company to stop its cooperation with Chinese representatives. The Cernavodă project, located on the strategically significant Danube-Black Sea Canal, was intended to build another two reactors at the nuclear power plant that already provides 20% of Romanian electricity consumption. The deal would give a PRC-based company a 51% majority stake in the deal (Balkan Insight, 27 May). This would allow the PRC to promote a green energy and job creation image similar to what Russia did with Rosatom investments in nuclear energy projects in Finland and Hungary (HybridCoE, October 2019), and would further allow Beijing to increase its influence and intelligence collection potential at a critical location within a Euroatlantic frontier country.
The European Union's Interests in Chinese Investment
Officials in both Beijing and Brussels have wanted to increase mutual economic engagement, albeit with different objectives in mind. Many of these initiatives primarily benefitted the grand strategy of the PRC; while for their part, the economic interests of European partners were often supplemented by the wish to promote further democratization and a stronger rule of law in China, which in turn would make it easier both ethically and legally to do business in that country. Furthermore, Chinese overtures were neither forced nor unwelcome by the respective European partners, at least initially: in the period following the global financial crisis of 2008-2009, many European states had insufficient resources to execute certain anticipated projects, such as those in the fields of energy or transit infrastructure. Unfortunately for them, the European Union (EU) had little political will to spend or lend its money, while NATO was concerned that member states not borrow any funds from a geopolitical opponent such as the Russian Federation. The key moment for this was the Russian aggresion against Ukraine in 2014, which made Moscow an untenable partner for the European bloc that aspired to the claim of being a normative superpower.
As a result, the PRC—as a large economy with a clear willingness to project global economic engagement, while seemingly still distant enough to not pose any meaningful political threat—seemed to many to be the best alternative to achieve stalled infrastructure objectives. Beijing has dramatically increased its presence and respective influence in the EU, augmenting direct investment from 2.32 billion dollars (2 billion euro) in 2010 to $41.82 (36 billion euro) in 2016, including stakes in four airports and six maritime ports (BBC, 20 April 2019). Despite lacking a single unified political leadership, and despite demographic woes that put its long-term growth into question, the EU has remained the world's largest economic bloc.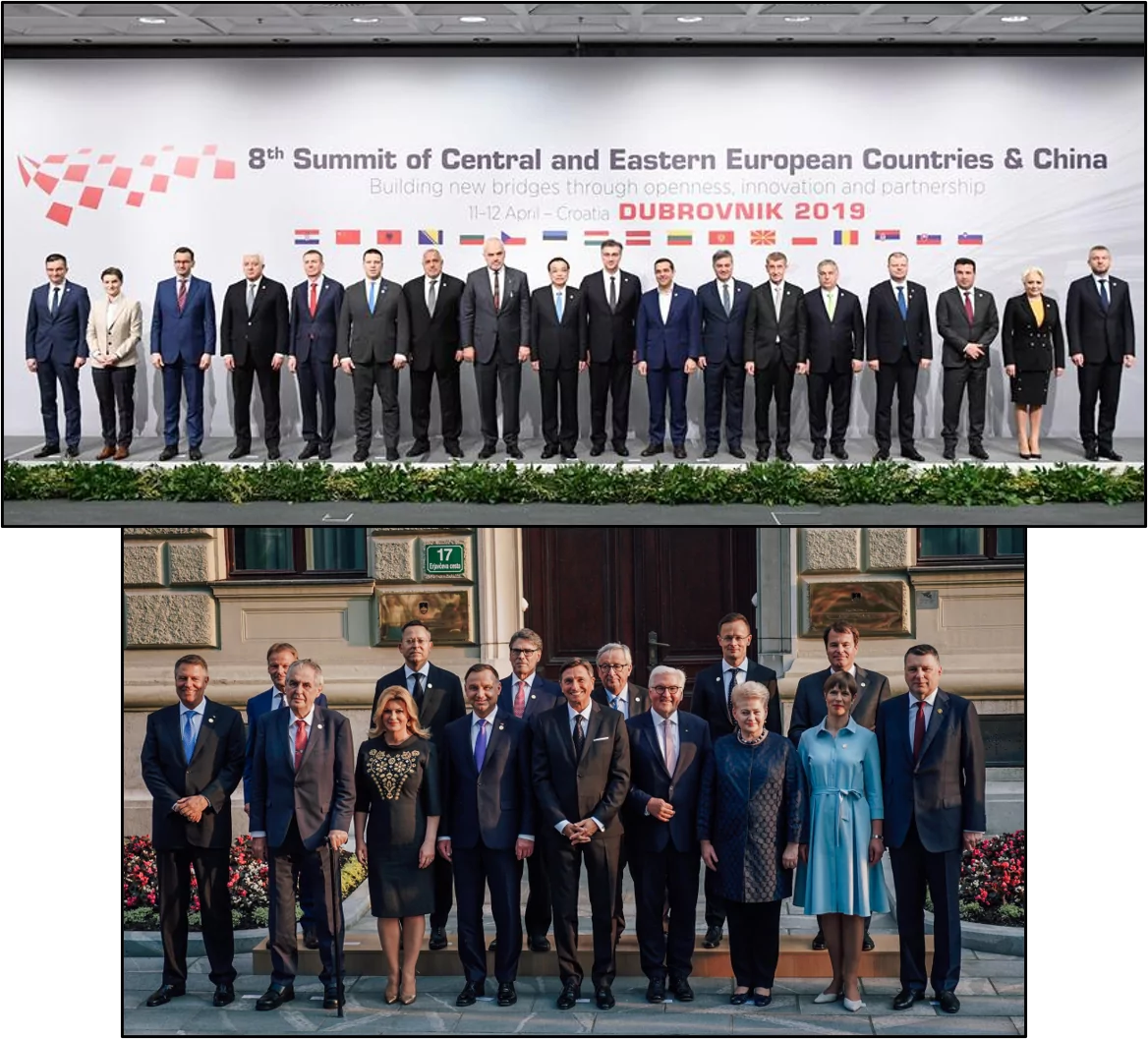 European States Weigh Competing U.S. and Chinese Influence
Another major reason for Europe's reexamination of Chinese investment is the reasserted influence of the United States. Policy makers in Washington D.C. are making sure that, despite a pivot to Asia, America does not lose its imperfect yet durable ties with Europe. The United States is promoting "carrots" such as the Three Seas Initiative (TSI), a program of support for projects to connect transportation, energy, and digital sectors between the Baltic, Adriatic, and Black Sea regions. The TSI's 2017 summit in Warsaw was visited by President Donald Trump; while U.S. Secretary of Energy Rick Perry attended both the 2018 summit in Bucharest, Romania and the 2019 summit in Lubljana, Slovenia, as well as visiting Lithuania and Latvia separately in October 2019 with a related agenda (Estonian Ministry of Foreign Affairs, undated; U.S. Department of Energy, October 4, 2019). The PRC has also sought to maintain high-level representation for its own (and rival) 17+1 framework: PRC Premier Li Keqiang attended the initiative's annual summit in Dubrovnik, Croatia in April 2019, and China reportedly planned to host the group's 2020 summit before it was postponed due to the COVID-19 epidemic (CGTN, April 7, 2020).
At the same time, Americans have not shied away from also using "sticks," reminding Eastern European officials of the general conditionality of the extensive bilateral support that Washington has provided in the last 30 years—which, for many Eastern European states, has offered more in moral and material terms than what they received from their Western European peers. For example, Lithuanian media has reported pressure applied by the United States in relation to the development of the Klaipeda port facility liquid natural gas terminal. This has been done to dissuade Lithuania from involving Huawei in the development of its 5G network—which U.S. interlocutors have reportedly said could compromise the security of the American military and economic presence in the country (LRT, 18 May). Romania would also be unlikely to compromise its hosting of the U.S. military-operated Terminal High Altitude Air Defense (THAAD) missile defense system, an arrangement that was concluded in 2019 despite strong protests from Moscow (TASS, April 26, 2019; U.S. Defense Logistics Agency, October 15, 2019).
Since 2019, Baltic national security services have advised public sector institutions against using "non-NATO" internet and telecommunications technologies. Although Russia would be the primary actor to come immediately to mind in such warnings, it is clear that more advanced PRC technologies are the real target of these statements. Chinese players such as Huawei have limited presence in the Baltic markets and have no part in the development of public telecommunications infrastructure, which is already close to cutting edge (e.g., Latvia enjoys an average internet speed in the global top 10). Therefore, Beijing has little leverage in these areas, and national security decision makers in the Baltic states may be reasonably expected to conclude that even the most sugar-coated deal with Huawei could be costly in terms of their long-term security and economic relationships with their strongest ally, the United States.
China certainly has the option to invest in any EU member state, yet this may become more difficult before a comprehensive trade and investment agreement is hammered out and ratified by all sides. In 2017-2018, a number of Western European states—to include the United Kingdom, France and Germany—toughened their regulations for foreign investment in strategic sectors (China Brief, January 18, 2019). Going forward, these restrictions may equally affect the United States and China. Further U.S. investments in Europe depend on breaking U.S.-EU trade talk deadlocks, something that appears unlikely in view of the retaliatory tariffs set following the Airbus-Boeing subsidies dispute (Wharton, October 14, 2019). As a result, China can be reasonably identified as the main target of regulations that restrict foreign investment.
Conclusion
The future of Sino-European cooperation regarding strategic infrastructure will depend on several factors. In the wake of the 2016 Brexit vote and the 2019 European Parliament elections, leaders in Brussels have to decide whether they are able to push for a comprehensive China policy across the EU, or whether they will rely on the compromises between like-minded internal regional blocs such as the Baltic-Nordic-Visegrad group (China Brief, 26 June 2019). In view of Trump Administration sanctions on the Nord Stream 2 Pipeline and the sudden announcement of the withdrawal of American troops from German soil, as well as its bearing the most significant impact in Europe of Euro-American trade disputes, Germany may consider playing the Huawei card. As Germany's Foreign Minister sees no near-term improvement in U.S.-German relations, even in the case that President Trump is not reelected (DW, June 28), friction with the United States may rub off on the common EU stance—and give Beijing an opportunity to stem the tide against it.
The PRC currently has an opportunity to strengthen bilateral ties, and to press its influence in regional groupings, to avoid a severe reduction of the influence it has built over the last decade. In the Baltic region, Beijing may employ the competition between Latvian and Lithuanian transit networks—for example, it might indicate that it favors the port of Latvia's capital Riga, rather than supporting the train tunnel from Estonia's capital Tallinn, to reach towards the Arctic via Scandinavia. In the case of Romania, China may benefit from a repeated non-confidence vote on the Ludovic Orban government, which fell for this reason once already in February (Euronews, February 5). The previous Romanian government led by the Social Democrats was more supportive of Chinese investment, and may opt to revive this issue if Orban's government loses a confidence vote once more.
If the United States leaves a gap in Europe—putting short-term economic gains ahead of long-term strategic partnerships—Washington will find European states less motivated to take into account American security considerations. By cordially resolving trade disputes, and consistently backing and strengthening the Three Seas Initiative, the United States could kill two birds with one stone: both limiting Chinese influence that Washington considers unwanted, as well as extending an economic presence that increases European perceptions of security.
Otto Tabuns is the director of the Baltic Security Foundation. He is a lecturer at the Riga Graduate School of Law and most recently has co-edited the "Baltic Security Strategy Report" on regional military, societal, and economic security. He is a member of the Association for Advancement of Baltic Studies, as well as the Latvian Political Science Association.