Iran Seeks to Reroute North-South Transport Corridor to Armenia, Away From Azerbaijan
Publication: Eurasia Daily Monitor Volume: 18 Issue: 29
By: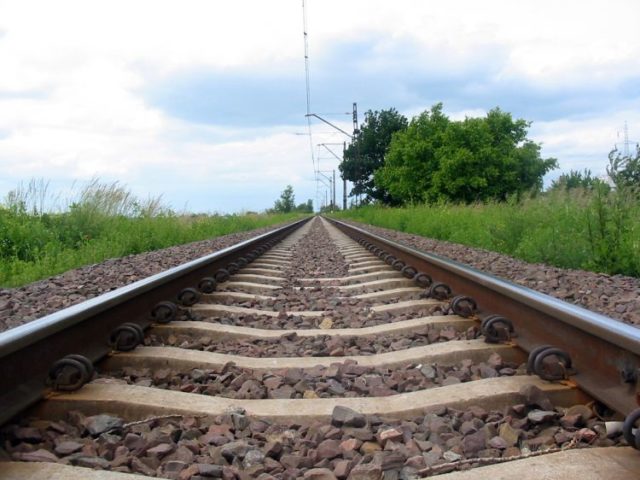 Iran emerged as a potential loser from the Russia-brokered trilateral truce accords that ended last autumn's 44-day Second Karabakh War between Armenia and Azerbaijan (see EDM January 25). Therefore, Tehran is seeking ways to reposition itself into the new situation in line with its interests. Iranian Foreign Minister Javad Zarif's five-country regional tour of Armenia, Azerbaijan, Georgia, Russia and Turkey, between January 25 and 28, clearly carried that mission (Tasnim News Agency, January 30). In particular, a top agenda item during this series of foreign visits was the proposal to reactivate a Soviet-era railway connecting Iran and Armenia via Azerbaijan's Nakhchivan exclave, which is wedged between them and Turkey (Twitter.com/JZarif, January 26).
Yerevan, in particular, views the Armenian-Iranian railway as a way to eventually reroute the North-South Transport Corridor (NSTC—under joint development by Azerbaijan, Iran and Russia) away from mainland Azerbaijan to Armenia. Therefore, the initiative is adversarial to the interests of Baku, which has invested already massive resources in the NSTC project, including a $500 million loan just for the construction of the missing Resht–Astara segment of the Iranian section of the railway. Should the Iran–Armenia railway link become operational, the Baku–Tbilisi–Kars (BTK) Railroad would become less important for Azerbaijan since it was specifically designed to be integrated with the NTSC to further enable the development of a south–west transport corridor. Azerbaijan has also invested heavily in the BTK, including a $775 million dollar loan to Georgia (see EDM, November 9, 2017; Cesd.az, October 2018). If realized, the Iranian-Armenian railway could prove disastrous to Azerbaijan's efforts to become a regional transit hub and undermine the country's associated geostrategic significance on the world stage. As such, it is difficult to imagine Baku agreeing to Tehran's proposed transit project, barring some truly significant political-economic pressure on Azerbaijan.
Official sources, expert opinions and media outlets have been largely quiet on the matter; and the few publicly available examples of such commentary conspicuously ignore the NSTC dimension of the issue. Following Zarif's tour, a piece by an Azerbaijani independent news agency, Turan, brought up the issue of unblocking the railway connection between Iran and Armenian via Nakhchivan (Turan, January 31). And the head of the Center for Analysis of Economic Reforms and Communication, a government-affiliated agency in Baku, Azerbaijan, Vusal Gasimli, admitted to the possibility of resurrecting the Armenian-Iranian railway via Nakhchivan (Iqtisadiislahat.org, January 12). Both sources, however, limited the matter to Armenian-Iranian ties, without touching on the NSTC dimension or related details.
On February 14, President Ilham Aliyev weighed in by saying, "There will be a railway connection between Iran and Armenia." The Azerbaijani leader added that a railway line from Russia to Armenia could also be opened but "can only pass through the territory of Azerbaijan." He further clarified that "railway communication will emerge between Russia and Iran through the territory of Nakhchivan" (President.az, February 14). One way of interpreting these ambiguous statements coming from Baku is that Azerbaijan appears ready to consent to unblocking the Armenian-Iranian railway provided that it does not extend further to Georgia (and beyond to Russia). At the same time, Baku apparently expects Iran to use the Nakhchivan corridor to reach Russia through mainland Azerbaijan.
Indeed, the Azerbaijani government's cautiously voiced concession regarding unblocking the Armenia–Iran railway was likely premised on two expectations. First, Baku may be betting that hostility between Tbilisi and Moscow over the breakaway regions of Abkhazia and South Ossetia will eventually obstruct the possibility of extending the Iranian-Armenian railroad all the way to Georgia and then Russia (see EDM, February 16; Accentnews.ge, February 17; Kommersant, January 13). Or barring that outcome, Baku likely believes that the Kremlin itself regards the Iranian-Armenian railway as adversarial to its interests, especially if it is extended to Georgia's Black Sea coast without connecting to Russia via Abkhazia. Therefore, Aliyev pointedly stated, "We discuss this issue with Russia because 'Russian Railways' are the owners of Armenia's railways" (President.az, January 7).
In turn, Moscow presumably believes that any future normalization between Iran and the West will degrade Russia's ability to play a spoiler in regional and international contexts. Indeed, Iranian President Hassan Rouhani told Azerbaijani Foreign Minister Jeyhun Bayramov late last year that "given the end of the [Donald] Trump era in the United States and the beginning of a new government [Joseph Biden administration] in the country [US], we feel that countries will have better conditions for cooperation [with Iran]" (President.ir, December 9, 2020).
Some skepticism has also been raised about the economic efficiency of those outdated Soviet-era railway connections for Iran and Russia. Renewing them will require massive investment. Moreover, the US and the European Union might extend their sanctions against Iran and Russia to those infrastructure projects if they are seen to be reinforcing Tehran and Moscow's regional hegemonic potential (Amerikaninsesi.org, January 26, 2021).
As suggested by the case of a controversial power plant project between Azerbaijan and Iran, these two neighbors tend to bundle the settlement of particular bilateral matters within a wider, comprehensive context of other issues of shared interests (see EDM, June 24, 2020). The railway topic may not be an exception to that approach. But at the same time, several sources of mutual discord can be expected to shape and reshape the context for any potential cooperation. First, despite friendly rhetoric between Baku and Tehran—the latter notably announced it welcomed Azerbaijan's "liberation of its territories"—Iranian domestic actions have caused consternation north of the border. Namely, Iranian courts recently sentenced five ethnic-Azerbaijani activists, including women, for involvement in rallies and protest actions in support of Azerbaijan during the 2020 Karabakh war (Gunaz.tv, January 13, 2021). Second, in a number of high-profile international meetings, President Aliyev sharply criticized Iran (though without naming it outright), for restyling (Persianizing) "under the guise of repair" the appearance of Azerbaijani mosques in and around Karabakh—in particular, a mosque in the de-occupied town of Shusha (President.az, January 5, 13; YouTube, January 15). Third, companies from Iran's regional foes—Saudi Arabia and the United Araba Emirates—are engaged in developing renewable energy in Azerbaijan (Aztv.az, February 20). They may also become involved in the projects in the recaptured Azerbaijani territories that lay along the 132-kilometer-long segment of the border with Iran. Indeed, Baku has called for foreign investors and companies to develop green energy there (Trend, February 15). Under such tense dynamics, the railway problem between Azerbaijan and Iran is still unfolding—but apparently, behind the scenes.