Islamic State Khorasan Province Attack on Hazaras Endangers Pakistan's Baluchistan Province
Publication: Terrorism Monitor Volume: 19 Issue: 4
By: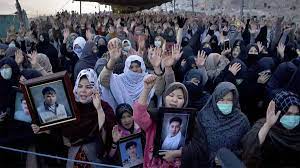 On January 3, 11 coal miners from the minority Hazara Shiite community were killed in Pakistan's western Baluchistan province, reflecting the increasing security challenge in the restive province bordering Afghanistan and Iran. The attack also fuels sectarian tensions in Pakistan and raises concerns about the growing Islamic State (IS) presence in the province and banned Sunni sectarian militant outfits like Lashkar-e-Jhangvi (LeJ) and Jundullah merging with IS. Such a lethal merger also threatens the security of the $62 billion China-Pakistan Economic Corridor (CPEC), which is the flagship project of China's Belt and Road Initiative (BRI).
Islamic State in Khorasan Province's Allies in Pakistan
Islamic State Khorasan Province (IS-K) claimed responsibility for the massacre of the Hazara miners (Express Tribune, January 3) The group released a graphic image that showed two armed men standing next to the bodies of the miners with the black IS flag seen. The Hazara community has been bearing the brunt of suicide bombings and targeted killings carried out by militant groups for the last two decades. LeJ, for example, claimed two major attacks in the Baluchistan provincial capital of Quetta in January and February 2013, which killed at least 180 Hazara people (Samaa TV, January 5)
Meanwhile, Jundallah is a Sunni militant outfit fighting for the rights of the Sunni Baluch population of Iran's Sistan-Baluchistan province, which borders Pakistan's Baluchistan province. The group, which is believed to be based somewhere on the Pakistan-Iran border, has also been implicated in killing Hazaras on sectarian lines (rferl.org, February 21, 2013). Jundullah and LeJ actually joined hands with IS in 2015, according to the Baluchistan government's intelligence report warning about growing IS footprints in the province. It stated that IS had asked those sectarian groups to merge (Newslinemagazine, September 2015).
Former members of Tehreek-i-Taliban Pakistan (TTP), which has orchestrated numerous high-profile attacks in Pakistan, have also joined IS-K (Dawn, July 26, 2020). Pakistani Prime Minister Imran Khan, meanwhile, accused India of backing IS-K in order to fuel unrest in Pakistan, especially Baluchistan. Khan, who visited Hazara communities a week after the January 3 IS-K attack, said, "Now this [attack] that has been claimed by ISIS…the opinion of all of us [and] our security agencies is that India is backing ISIS" (Dawn, January 10).
Pakistan, India, China, and Threats in Baluchistan Province
Last year, Pakistan's political and military authorities made public a dossier containing "proof" of Indian sponsorship of terrorism in the country. The dossier was also shared with the United Nations (UN) and Organization of Islamic Cooperation (OIC). Pakistan's Director General of the military's media wing alleged Indian intelligence agencies relocated 30 Indian IS militants from India to various camps along the Pakistan-Afghanistan border in a move to establish the "IS Pakistan wing." These militants were allegedly handed over to IS Commander Abdul Rehman Muslim Dost (Dawn, November 15, 2020).
India is frustrated over the potential withdrawal of U.S troops under the U.S.-Taliban peace deal signed in February 2019 and the re-emergence of the Taliban as a stronger and politically more powerful group that could dominate war-torn Afghanistan (Al-Araby, July 7, 2020). Furthermore, India is currently engaged in simultaneous border disputes with China in the Himalayas and with Pakistan in Kashmir (Dawn, May 29, 2020). New Delhi has also been opposed to CPEC, particularly its operations in the territory of Gilgit-Baltistan, which is claimed by India as part of the Kashmir dispute (The News, October 12, 2020).
CPEC represents the convergence of both China's strategic interests. China is engaged in constructing CPEC to connect its westernmost Xinjiang province through a network of highways, railways, and energy pipelines to the strategically located Arabian Sea port of Gwadar in Baluchistan. China has largely built and will operate the port. Unrest in Baluchistan, however, not only affects China, which is the biggest investor in the province, but also discourages other local development activities. Destabilization in the province disrupts Chinese-funded development projects worth over $60 billion.
Chinese workers, engineers and projects have already become the targets of Baluch separatists, who have orchestrated several attacks in the past decade. For example, in 2018, Baluch rebels attacked the Chinese Consulate in Karachi, which was foiled by Pakistani security forces. Similarly, the separatists attacked a five-star hotel in Gwadar in 2019 and killed five people (Terrorism Monitor, February 12). With IS-K's Hazara killings in Baluchistan, the threat to the Chinese personnel their CPEC investments have increasingly posed a challenge for Pakistani forces.
Conclusion
Jihadist and separatist/sectarian militant outfits in Baluchistan province are a significant security threat against Pakistani security and Chinese development projects. The simmering situation in Baluchistan province could also convert the province's insecurity into a regional affair involving Pakistan, China, and India. Moreover, the province is already emerging as a conflict zone, attracting IS militants from throughout the region.