Russia, Azerbaijan Improve Relations Amidst Centrifugal Tendencies in Armenia
Publication: Eurasia Daily Monitor Volume: 15 Issue: 130
By: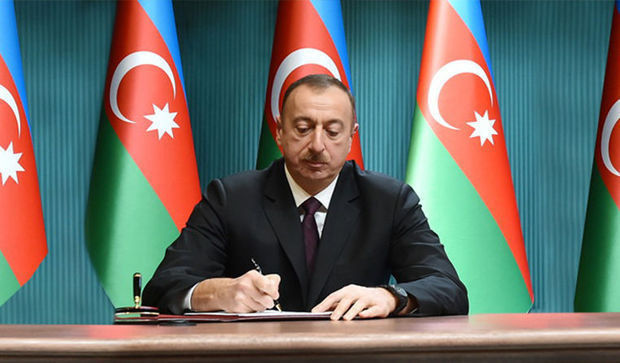 Recent weeks and months have seen at least five key developments that appear to demonstrate a renewed rapprochement between Baku and Moscow: First, on July 1, a group of high-profile Russian public figures, members of parliament (MP) and experts visited Azerbaijan's village of Jojug Marjanli (Çocuq Mərcanlı), on the Karabakh contact line, to attend a conference titled "Baku-Moscow Geopolitical Axis: Azerbaijan Is Russia's Only Ally in the South Caucasus." Jojug Marjanli is of symbolic significance as it was retaken from the Armenian Armed Forces as a result of the April 2016 clashes, also called the "Four-Day War" (Azernews, July 1). Second, Russia and Azerbaijan, together with other littoral states, signed the Convention on the Legal Status of the Caspian Sea, on August 12 (The Russia File, September 5; see EDM, September 12). Third, on August 16, Azerbaijani MP Ali Huseynli, who chairs the Azerbaijani parliamentary committee on legal affairs and state building as well as heads the Azerbaijani-Russian inter-parliamentary cooperation group, surprisingly suggested the possibility of Baku joining the Collective Security Treaty Organization (CSTO), the regional Russia-led military bloc (Haqqin.az, August 16; see EDM, September 10). The resultant debate also naturally raised the idea of closer engagement with the Russia-led Eurasian Economic Union (Rambler.ru, August 31). Fourth, on August 29, Russian Prime Minister Dmitry Medvedev ordered to start negotiations with Azerbaijan on advancing bilateral economic cooperation (Pravo.gov.ru, Moscow-Baku.ru, August 29, Realtv.az, August, 30). Finally, Russian President Vladimir Putin met with his Azerbaijani counterpart, Ilham Aliyev, in Sochi, on September 1 (Azertag, September 1). The meeting witnessed the signing of 16 documents, mostly affirming various commercial and economic deals between the two countries (Turan.az, September 1). Furthermore, Putin is expected to visit Azerbaijan in late September and to host Azerbaijani and Iranian presidents in a trilateral format by the end of the year (Izvestia, September 7).
The timing and context of the bilateral relationship's dynamics are significant in and of themselves. One year ago, Russia's shutdown of the largest Azerbaijani diaspora organization, along with other problematic issues, had seriously marred Baku's perception of Moscow (see EDM May 22, 2017 and February 14, 2018; Contact.az, November 28, 2017). But the recent warming in Azerbaijani-Russian ties have notably followed the Armenian "Velvet Revolution" and its consequences in Yerevan. Despite the interim Armenian Prime Minister Nikol Pashinyan's assurances that his country remains committed to close ties with Russia, Moscow resents and opposes key aspects of post-revolutionary Yerevan's behavior (Pravda.ru, June 1). In particular, criminal proceedings involving high-profile pro-Russian figures, such as the CSTO's current secretary general, Yuri Khachaturov, and former president Robert Kocharyan have aggravated Moscow's concerns about increasing political unpredictability in Armenia (see EDM, September 17). Putin pointedly phoned Kocharyan, on August 31, to congratulate him on his 64th birthday. The same day, the former Armenian head of state had announced he was returning to politics to challenge the current government in the next snap elections (Armenia.im, August 31). Putin's phone call thus signaled Moscow's blessing for Kocharyan and/or a warning to Pashinyan before the latter's meeting with the Russian president in Moscow, on September 8 (EurasiaDaily, September 6). At their face-to-face meeting, Putin declared that Pashinyan cannot change the "completely specific nature" of Russia's centuries-old relations with Armenia (Kremlin.ru, September 8).
In light of this wider context and considering the complexity and long history of Russian interests in the South Caucasus, Baku will have to determine whether Moscow is genuinely interested in advancing bilateral relations. Alternatively, Russia might be using the rapprochement with Azerbaijan to warn Pashinyan against pursuing further policies inimical to Moscow's interests.
A strategic miscommunication is thus possible on the Baku-Moscow line. Azerbaijan, which has declared the settlement of the Karabakh conflict the country's top priority, requires Russian neutrality to be able to restore its sovereignty over all of its internationally recognized territories. However, Moscow is unlikely to be willing to satisfy Baku's expectations. Indeed, when it comes to Azerbaijan's regional rival Armenia, Moscow may again bet on Kocharyan, who reiterated his pro-Russian position in an August 31 interview, making the case for cementing relations with Russia as the military-security guarantor of Armenia against Azerbaijan and describing the CSTO as "the only structure that substantially enhances Armenia's security" (Armeniasputnik.am, August 31). Kocharyan had replaced Armenia's first president, Levon Ter-Petrosyan, in 1998, after the latter was forced to resign due to his willingness to compromise with Baku on the Karabakh conflict. The Kremlin's apparent support for hardliner Kocharyan may have pressured Pashinyan to use even tougher rhetoric regarding the Karabakh conflict on the eve of his Moscow visit (Aysor.am, September 8).
Despite those controversies, Azerbaijan wants to maintain amicable relations with Russia. But it is also vital for Azerbaijan to preserve its "personal space," particularly in the military sphere. CSTO membership would legally open up Azerbaijan to accepting foreign (i.e., Russian) military bases on its territory. Public opinion remains steadfastly against this, however. Moreover, the Azerbaijani government's official narrative regularly depicts Armenia as a Russian outpost and not fully independent—clearly alluding to Moscow's military base outside of Gyumri. And of course, from the Azerbaijani perspective, joining the CSTO would at least technically mean entering into a military alliance with the enemy or occupier—Armenia. The spokesperson of the Armenian Ministry of Foreign Affairs, already asserted that Yerevan would veto Baku's membership. Still, Azerbaijan's entry into the CSTO would likely further cement the status quo on the Karabakh conflict, which Armenia presumably would favor. Perhaps that is why subsequent comments on this issue from the Armenian foreign ministry and Prime Minister Pashinyan featured a relatively restrained tone (Regnum, September 5; Azatutyun.am, September 9).
For these and other reasons, Azerbaijan's CSTO bid seems highly unlikely under the present circumstances (see EDM, September 10). Even many Russian experts are quite skeptical (Sputnik.az; August 20; Eurasia.expert, September 6). In the light of under-the-surface tensions affecting relations between Yerevan and Moscow, some Azerbaijani figures and media outlets have floated illusorily optimistic opinions regarding Russia's position vis-à-vis the Karabakh conflict. Nonetheless, recent statements from President Aliyev indicate that the government in Baku retains a realistic understanding of the developments and remains committed to its long-held balanced foreign policy (see EDM, December 5, 2017; May 8, 2018). First, Aliyev expressed his hope for a "constructive stance by the new Armenian leadership on the Karabakh conflict" (President.az, September 3). Second, he praised cooperation with the North Atlantic Treaty Organization (NATO) and progress in negotiations on a new agreement with the European Union (President.az, September 6). Rapprochement with Moscow notwithstanding, Baku is not looking to fall back under Russia's shadow.