Ukraine Blocks Russian Social Networks: Anti-Democratic Move or Antidote to Disinformation?
Publication: Eurasia Daily Monitor Volume: 14 Issue: 75
By: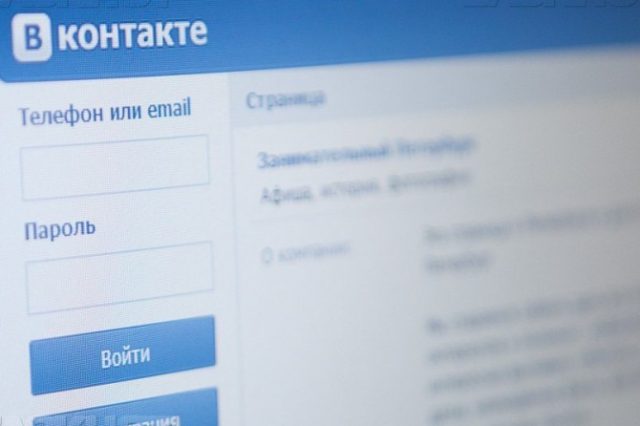 Ukrainian President Petro Poroshenko signed a decree, on May 15, introducing a new package of sanctions against Russian companies and individuals (President.gov.ua, May 15). However, it was the decision to block two extremely popular Russian online social networks—Vkontakte (VK) and Odnoklassniki, embraced by more than 15 million Ukrainians—that produced the most heated debates. To justify their decision, Ukrainian officials argued that these resources are regularly employed by Russia for intelligence-gathering and propaganda purposes (Epravda.com.ua, May 16).
In the immediate aftermath, the Russian Internet space (Runet) lost approximately half of its normal Ukrainian traffic and the number of Ukrainian-based Facebook users increased by 35 percent, whereas the popularity of the Opera browser "went through the roof" (Tns-ua.com, accessed June 5). Notably, Opera features free, built-in virtual private network (VPN) support, allowing the user to mask his or her physical location and thus circumvent geolocation-based restrictions.
The announced ban of Russian social networks does not automatically mean that the Ukrainian government will be actually succeed in blocking this venue for espionage and propaganda operations coming from Moscow. Two main factors must be considered: First, a full eradication of Russian social networks will require both time and money and will not ensue immediately. According to Oleksandr Fedienko, the head of the Ukrainian Internet Association, this process might take up to two years and $1 billion. The first deputy director of the presidential administration, Dmytro Shymkhiv, as well as the head of the association Telecommunication Chamber of Ukraine, Tetiana Popova, both provided a similar assessment (Pravda.com.ua, May 16). Another limitation is based on the fact that, currently, Ukraine lacks "proper mechanisms" for this purpose. This was one of the most immediate challenges emphasized by Ukrianian Lieutenant General Vasyl Grytsak (112.ua, May 22).
Russia's harshly negative reaction to the Ukrainian government's move was rather predictable (Kommersant, May 16). Incidentally, the Russian side has clearly shown it is unwilling to watch its influence in Ukraine be uprooted. The Russian Internet search giant Yandex has already declared it was working on ways for Ukrainian users to evade the ban. Reportedly, the Android version of Yandex can now elude the blocking, and the necessary instructions for how to do this have been dispatched to users (Vc.ru, May 22).
A sizable part of the domestic audience in Ukraine also sharply rebuked the ban. For instance, Oleksandr Olshanky, the president of the Internet Invest Group holding, contended that Ukraine is moving toward "joining the club of North Korea, China and Russia"—countries which do not allow the free flow of information and which control their domestic Internet space (Pravda.com.ua, May 16). Similar opinions abound, and in many cases were immediately picked up and highlighted by the Russian mass media.
The reaction of the international community was mixed—particularly when considering the differing postures taken by the North Atlantic Treaty Organization (NATO) and a number of European international organizations. NATO pointed out that blocking the Kremlin-backed social networks should not be seen as an infringement on democracy. Whereas, the secretary general of the Council of Europe, Thorbjørn Johansen, stated that this decision contradicts European norms of freedom of mass media and speech (Odnako.su, May 17). Christian Mihr, from Reporters Without Borders (RWB), classified the decision of the Ukrainian government as "an attack against freedom of speech and free flow of information" (Dw.com, May 16, 2017). Such characterizations arguably betray a lack of understanding of the role of mass media and Internet resources in Russian strategies related to information and cyber warfare (see EDM, July 8, 2014; May 11, 2017).
Indeed, while Kyiv's Russian social network ban has come into conflict with European perceptions of freedom of mass media and the Internet, Ukraine is not unique in its decision to block VK, which was also done earlier by Italy and Georgia (Torrentfreak.com, November 19, 2013). And indeed, the Ukrainian government's decision must be evaluated within the context of the country being a target of Russian armed aggression, surreptitious destabilization operations, and information warfare.
Moscow has weaponized information against its enemies and adversaries: as has been well documented, the Kremlin has turned major information outlets and social networks into platforms for spreading lies, disinformation and hatred (see Hot Issue, August 13, 2014). It is worth remembering that the first stage of the so-called "Russian Spring," which led to the annexation of Crimea and the outbreak of military conflict in Donbas, is directly linked to the banned Russian social networks, in which anti-Ukrainian and anti-Western sentiments were being cultivated online. In this regard, one should not forget that the original creator of VK, Pavel Durov, has had to flee Russia after being pressed by the Federal Security Service (FSB) to give it access to the database of users who had participated in the EuroMaidan in Kyiv (Facebook.com/butusov.yuriy, May 17).
The ability of citizens to receive information is a vital bedrock of a democratic society. But the Ukrainian government has chosen to weigh this against the need to uproot malignant lies and anti-Ukrainian sentiment delivered digitally to its population. The threat is not illusory: the Security Service of Ukraine (SBU) has indicated it has identified 800 active anti-Ukrainian groups operating on VK and Odnoklassniki (Espreso.tv, May 25).
This being said, a number of corollaries should be outlined:
Ukraine is in a state of information and cyber warfare with Russia (see EDM, May 24), which requires the government in Kyiv to act accordingly. The example of secessionist groups and organizations in southeastern Ukraine and semi-autonomous Crimea, which Kyiv had ignored since 1991 until the outbreak of the "Russian Spring" in early 2014, should not be forgotten;
Russian social networks are an essential element of the Kremlin's "Russian World" (Russkiy Mir) project (see EDM, July 2, 2014) and are deeply controlled by the Russian security services, which use them as platforms for spreading lies and disinformation;
Russian IT software companies and search engines (such as Yandex) facilitate Moscow's cyber operations;
In the final analysis, Ukraine's security situation differs significantly from much of the rest of the European continent. Not only is Ukraine one of the main targets of Russian cyber and information operations, its population is dangerously prone to Russian propaganda. Until this existential threat coming from Moscow can be eliminated, Kyiv's approach to information and Internet freedoms is likely to continue to diverge somewhat from Western liberal norms.