Coal Strategy 2035: Is Russia Preparing for the Last War?
Publication: Eurasia Daily Monitor Volume: 17 Issue: 109
By: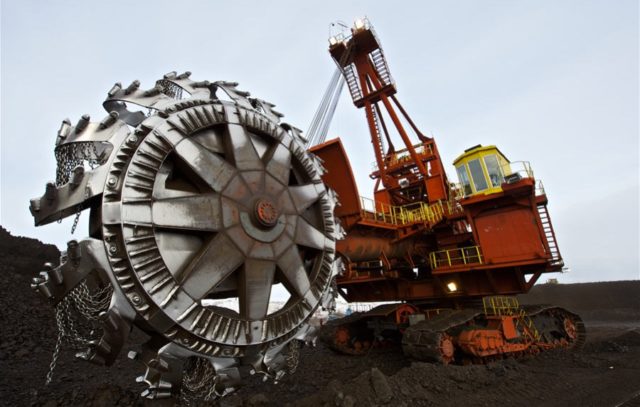 On June 13, Russian Prime Minister Mikhail Mishustin approved a program for the development of the domestic coal industry until 2035 (Government.ru, June 14). The realization of the newly adopted program will follow three stages (Consultant.ru, accessed July 17):
The first (backdated) stage (2019–2025) envisages the intensification of coal production as well as the finalization of some infrastructural projects financially supported by Russian Railways (OAO RZhD). Russia is supposed to modernize the Baikal–Amur Mainline (BAM) and Trans-Siberian Railway (Transsib—whose cargo flows are to be increased from the current 124.9 million tons to 180 million tons per annum) by 2024.
Stage two (2026–2030) entails a structural transformation of Russia's coal industry, including the formation of new coal mining centers, the development of more effective outsourcing, and more intensified integration of the latest scientific achievements (including digitalization) in the process of the extraction and processing of coal.
Stage three (2031–2035) is to combine the dramatic growth of new technologies and the implementation of high global standards to improve the efficiencies and capacities of Russian coal producers.
Given the current level of domestic coal extraction (439 million tons), the program puts forth two scenarios for future growth in this sector by 2035: conservative (485 million) and optimistic (668 million). According to Mishustin, the program will require an investment of 6 trillion rubles ($83 billion). As he stated earlier this year, since the "export of coal [$17 billion per year] remains the fifth-largest source of income for the state budget," these investments are a necessity (Rosbalt, February 27).
The adoption of the new coal strategy program was preceded by a report, delivered by Energy Minister Alexander Novak to the February 27 meeting of the Russian cabinet. In his presentation, Novak underscored the instrumental value of coal as one of the key donors to the Russian budget in general and some Russian regions (especially, Kemerovo) in particular. At the same time, he pointed to the emergence of new coal mining centers, such as in Khabarovsk Krai, Sakha-Yakutia, Buryatia and Sakhalin. In his forecast, the global coal trade is to dramatically increase by 2035, and Russia should not miss this chance. He admitted that even though some regions/countries are decreasing their reliance on coal, others—China, South Korea, India, Pakistan, and Japan—are likely to increase their consumption of coal during this timeframe (Minenergo.gov.ru, accessed July 16).
The government's highly optimistic prognosis—despite the fact that the global consumption of coal has now hit the lowest levels in 16 years (Neftegaz.ru, June 17)—is shared by some Russian energy experts. Alexander Gubarev (Deloitte-CIS) stated that countries from the Asia-Pacific region are likely to renew their interest in coal once the COVID-19 pandemic has subsided. He also noted that betting on coal, given contracting revenues from oil and natural gas, could be beneficial for Russia in the medium term (Rossyiskaya Gazeta, June 21). The head of the Moscow-based think tank Center of Development of Regional Politics, Ilya Grashchenkov, also assumes that the coal industry, though losing its strategic importance in general, will nonetheless remain strategically important for the Russian budget over the next 10–15 years (Rosugol.ru, July 7).
That said, the share of skepticism, even inside Russia, far exceeds the such optimistic analyses. Interestingly, as noted by Novak himself, Russia's own Ministry of Economic Development severely criticized the coal-related initiative, arguing that "the industry will not be developing in the foreseeable future" (Finmarket.ru, January 29). Indeed, a closer look at the rapidly transforming architecture of global energy markets offers little prospect to Russian hopes enshrined in the Coal Strategy 2035. In effect, European Union member states are maintaining their steady course toward the elimination of this fuel from the bloc's collective energy framework. Specifically, Germany has pledged to walk away from the use of coal by 2038, increasing its reliance on renewable sources of energy instead (Neftegaz.ru, July 5); whereas Poland, whose coal imports depend on Russia for almost 70 percent of supplies purchased from abroad, has declared that its companies will soon stop buying Russian coal altogether (Rosbalt, February 6). Similarly, the much-hoped-for prospects in the Asian direction appear equally gloomy. Japan is planning to eliminate as many as 90 percent of its older coal-fired plants by 2030 (Neftegaz.ru, July 3); whereas in India—the only large Asian economy that has, in fact, increased its use of coal—Russia will have to compete with imports coming in from Indonesia and Australia, whose transportation channels to the Indian market are incomparably better developed (Forbes.ru, November 12, 2019).
At the same time, the realities of Russia's domestic market add uncertainty to the feasibility/commercial value of the new coal strategy. In effect, the much-acclaimed contribution of OAO RZhD to planned coal-related initiatives/projects is itself dubious: according to financial assessments, the transportation of coal by rail results in serious operating losses compared to shipping other goods and commodities (oil, metals) (Forbes.ru, April 23). At the same time, even Russia's coal-producing regions are far from optimistic about the industry's future prospects: the governor of Kemerovo Oblast, Sergey Tsivilev, has stated that the construction (not coal) sector will become the main driving force of the local economy in his region (Rossyiskaya Gazeta, February 27). Furthermore, economic uncertainties are markedly intertwining with a growing sense of anger and frustration among the residents/inhabitants of various coal-producing regions, where ecological conditions border on catastrophic. As noted by the head of the Luxemburg-based KRK Group, Nikita Ryabinin, Russia's continued reliance on coal not only ignores global economic trends but also undermines the environmental sustainability of local coal-production areas (Nezavisimaya Gazeta, February 27).
So why does Russia ignore this rapidly shifting reality? The answer lies in Russian authorities' extreme pressure to comply with President Vladimir Putin's ambitious socio-economic promises—thus, effectively trading sustainable future development for immediate macro-economic goals. Indeed, the government has already announced its desire to increase taxes on the extraction of diamonds and coal (Rosbalt, February 11).
Russia's Coal Strategy 2035 bitterly reminds one of the so-called "Ryazan miracle" (1959), when, in an attempt to overcome the United States in the production of meat, local head Alexey Larionov violated each and every postulate of economic sustainability. The "miracle" turned out to be a hoax: Larionov committed suicide, and Ryazan Oblast faced starvation.