Russian Language Losing Its Position in Kyrgyzstan—and Moscow May Be as Well
Publication: Eurasia Daily Monitor Volume: 16 Issue: 9
By: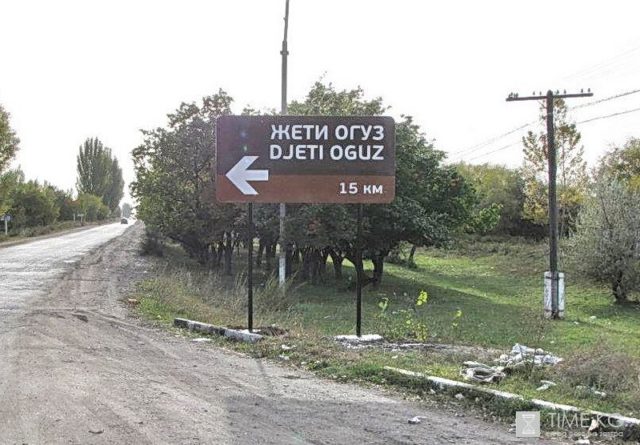 Moscow has long celebrated that Russian enjoys a higher official status and greater respect in Kyrgyzstan that in any other Central Asian country. That situation is symbolized by the fact that the current president, Sooronbay Zheenbekov, is a former Russian-language teacher. But it is reinforced by the reality that so many citizens of the Kyrgyz Republic move to the Russian Federation as guest workers and enjoy a competitive advantage in obtaining work if they know Russian. As a result, more than a generation after the demise of the Soviet Union, a higher percentage of Kyrgyz still speak Russian as a second language (if not as the first) than does any other titular nation in the region (Kyrgyzstan Statistical Service, 2013, accessed January 23, 2019). The Russian government hopes that the situation will continue in that way because the Kremlin equates Russian speaking with membership in the so-called "Russian World" ("Russkiy Mir").
But now there is a chance that the status quo in Kyrgyzstan may change. In the words of Viktoriya Panfilova of Nezavisimaya Gazeta, "The Russian language is losing its positions in Kyrgyzstan" and, along with the language, Russia as well. Participants at a November 2018 roundtable in Bishkek, on "Kyrgyzstan: Yesterday, Today and Tomorrow," discussed what role Russian should have in the country (Nezavisimaya Gazeta, January 16, 2019). And recently, Azimbek Beknazarov, a Kyrgyzstani opposition politician, told journalists that he, along with representatives of 47 other opposition political groups, have drafted a law calling for a referendum to strip Russian of its status as an official language. If the measure is approved, he said, it would mean that Kyrgyzstan, like any normal country, would do all its official business in the language of the titular nationality, representatives of whom now form more than 75 percent of the population (Interfax, January 16, 2019).
When Kyrgyzstan became independent in 1991, following the collapse of the Soviet Union, many officials there used Russian for almost all official business. Some did not speak Kyrgyz well enough to do otherwise; and consequently, the government decided to keep Russian as the second official language. That meant that much official business and nearly all post-secondary education has remained Russian-speaking, a pattern that put pressure on parents to have their children learn Russian earlier so that they could take advantage of higher education and obtain jobs within the government. But it has also been a source of irritation for many ethnic Kyrgyz, who are offended that the language of a foreign country and former occupier retains a de facto higher status than their own.
Over the last decade, there have been numerous attacks on the status of Russian (Fondsk.ru, May 16, 2013; Forum-msk.org, March 24, 2015). But to date, all of these have fallen short. Part of the reason stems from fears that an end to the language's official status will lead many of the nearly 500,000 Kyrgyzstanis who speak Russian to leave, thus stripping the country of some of its most highly trained specialists. Additionally, an administrative phasing out of Russian would eventually make it more difficult for residents of Kyrgyzstan not fluent in the language to go to Russia to earn money as guest workers—a revenue stream the impoverished country depends on. Hampered access to the Russian market for Kyrgyzstani labor could also open the way for the growth of greater Chinese influence in the Central Asian republic, something many Kyrgyzstanis are worried about. Moreover, it might trigger a sharp deterioration in Bishkek's ties with Moscow. Or it could destabilize Kyrgyzstan's perpetually unsettled domestic situation, especially in the southern regions of the country. Panfilova points to all of these factors. But she also raises the suspicion that the Kyrgyzstani opposition is simply using language as a wedge issue to bring down the current government (Nezavisimaya Gazeta, January 16, 2019).
Nevertheless, evidence is now available that support for reducing the status of Russian inside Kyrgyzstan is growing—or, at least, that the government has concluded it must take steps in that direction or face an even more radical outcome. A few days ago, the Ministry of Education published a decree specifying that post-secondary schools will give preference to those students who have a tested proficiency in Kyrgyz. From a Russian perspective, that is the beginning of the end because it means that the next generation of Kyrgyzstani officials will be Kyrgyz speakers. Whereas, those who do not know Kyrgyz almost certainly will be frozen out of the elite. It appears certain that this move, rather than the opposition's call for a referendum, is what has prompted Panfilova's article in a central Russian newspaper.
The opposition would like to hold the referendum this coming November, but the prospects for victory in such a vote are uncertain. A similar move in 2011 by former president Roza Otunbayeva failed; and according to local independent political analyst Kubat Rakhimov, there is reason to think this one will as well, especially if the current authorities in Bishkek come to view the move as one directed more against them than in favor of the Kyrgyz language. Rakhimov added that there is support for boosting the status of Kyrgyz but not for lowering the status of Russian, and concerns persist that a language referendum could "trigger" events in Kyrgyzstan like those in Ukraine or Moldova, which could lead to a Chinese intervention (Nezavisimaya Gazeta, January 16, 2019).
The opposition has clearly thrown down the gauntlet by its call for a referendum, and the next few months in Kyrgyzstan are likely to be defined by this debate. And throughout, Moscow can be expected to play up fears about Russian flight, guest worker restrictions, and China's role in Kyrgyzstan to try to preserve the last bastion of Russian in Central Asia (see EDM, October 12, 2017 and January 11, 2018; see Commentaries, May 5, 2018) from falling.