As Arctic Warms, Moscow Increasingly Shifts Focus There From Trade to Security
Publication: Eurasia Daily Monitor Volume: 17 Issue: 147
By: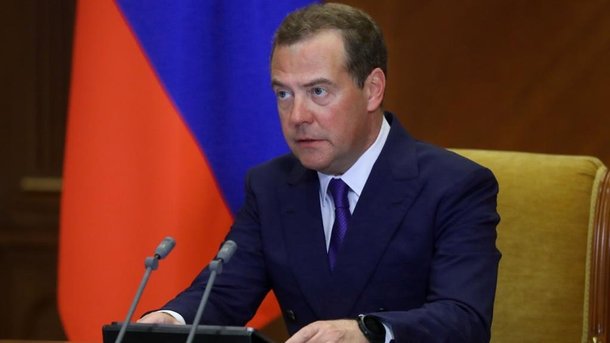 Global warming—which left the Northern Sea Route ice-free this year for longer than at any point in recorded history (Barents Observer, October 7)—is prompting Moscow to devote ever more attention to security issues in that region relative to trade along a route Russia has traditionally viewed as its own. On the one hand, the retreat of the ice in the High North simultaneously reduces Russia's comparative advantage in icebreakers and opens the way for more trade controlled by other countries. And on the other hand, this growing presence of ships of other countries and recent statements by the United States government about its concerns over Russian actions in the Arctic has exacerbated Moscow's concerns about potential threats there to Russian national security.
Moscow has always paid especially close attention to security issues in the Arctic (see EDM, March 16, May 14), but in recent years, it has devoted more bandwidth, at least in public, to the economic development of the region. In particular, that economic focus has encompassed the expansion of trade along the Northern Sea Route, a path hugging Russia's northern coast, which Moscow has long controlled thanks to its icebreaker fleet and considers a sovereign Russian possession (see EDM, February 11). However, climate change–induced warming of the Arctic has allowed more countries to use the maritime route without Russian help. Additionally, China's aggressive development of its own icebreakers, combined with Russia's problems pertaining to the Northern Fleet (see EDM, June 4, July 23), have prompted the Russian government to refocus attention on security as its primary concern.
This shift was underscored on August 25, when President Vladimir Putin created a new Arctic Commission within the Russian Security Council and put Dmitry Medvedev, the council's deputy head (and Putin's long-time number two), in charge (Pravo.gov.ru, August 25). The 31-member group includes regional as well as central Moscow officials and is explicitly charged with "analysis of the international and socio-economic situation in the Arctic." But Medvedev, in his first speech this past week in this new role, left no doubt that security issues are paramount (Scrf.gov.ru, October 13). Economic development remains important, he said, but the actions of other countries in and around the Arctic pose direct threats to Russia's national security; Moscow will do whatever is necessary to counter them (Barents Observer, October 15).
Putin's decision and Medvedev's words can be read, in the first instance, as a response to a declaration by US Secretary of State Michael Pompeo at a May 2019 meeting of the Arctic Council. During last year's ministerial, Pompeo suggested that Russia is acting with increasing aggression in the North and that the US and its North Atlantic Treaty Organization (NATO) allies are compelled to respond, lest Russia militarize the region still further (State.gov, May 6, 2019). But more than that, the actions and statements of Russian leaders set the stage for more contention within the Arctic Council in the coming year and a more security-centered agenda in that body. This is even though its founding document, the 1996 Ottawa Declaration, explicitly specifies that "the Arctic Council should not deal with matters related to military security" (Arctic-council.org, accessed October 20).
That restriction may nonetheless be about to change. Russia is slated to chair the Council in May 2021, for two years (the position rotates among the eight member countries of the body). If, as now seems likely, Russia seeks to use its pending chairperson position to raise security issues within the body, that will simultaneously change the nature of the Arctic organization and make its meetings, which because of the pandemic now take place mostly online, far more contentious than they have been in the past. Heretofore, the Arctic Council had devoted itself to environmental and economic issues—difficult and even intractable but far from being as sensitive as military security.
The likelihood that Russia will move in that direction may lead to even more radical changes in the High North. Among the most obvious is that Moscow, which earlier this year had backed away from its plans to extend the limits of the Northern Sea Route lest it put Russia in conflict with other countries, may reverse course, creating new tensions at both ends of the increasingly ice-free passageway. Yet this potential move is likely to play well domestically since it promises to make it easier for Russian shipping to meet the goals Putin has set (RBC, June 20).
Another possible looming change is that Moscow could step up its pressure for international recognition of its expansive claims over large portions of the Arctic. Russia claims massive swathes of the Arctic Ocean seabed, up to the North Pole, as part of its coastal exclusion zone and extension of its continental shelf. Indeed, it is entirely possible that this issue will come to a head next year given that the US remains legally (if not necessarily de facto) on the sidelines of these discussions because it has not ratified the Law of the Sea treaty on which Russia's maritime claims are ostensibly based (see EDM, October 29, 2019).
And a third likely move by Russia as chairperson of the Arctic Council would be to open the path to full membership in this body for China. Beijing has long wanted to join, but other members have felt that its lack of a coast bordering the Arctic means full membership is inappropriate. Moscow appeared to stand on their side in the past; but now, especially if it is viewing the Arctic through a security lens, it may conclude that China would prove a useful counterbalance in the region to the United States. If any or all of these hypothetical developments come to pass, the Arctic Council and issues of polar security more generally appear set to heat up even faster than the Arctic Ocean itself.