Kremlin Rejects US Suggestions That Russian Military Personnel Are Pulling out of Venezuela
Publication: Eurasia Daily Monitor Volume: 16 Issue: 84
By: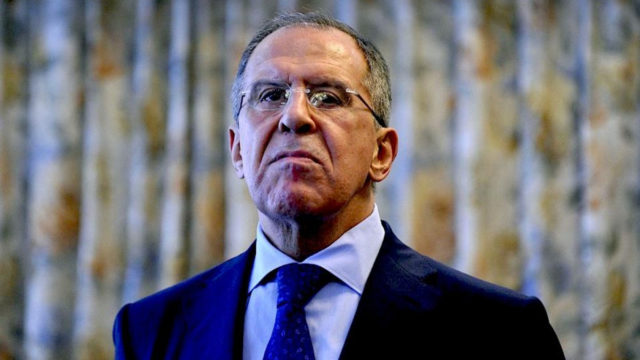 During the 2016 presidential campaign and many times since, United States President Donald Trump has told reporters or tweeted that having good relations with Russia's President Vladimir Putin "is a good thing, not a bad thing." In November 2016, Russian officialdom openly celebrated the Republican candidate's election victory (see EDM, November 10, 2016). Later, Trump and Putin had several apparently friendly short encounters, culminating in a July 2018 summit in Helsinki, Finland (see EDM, July 23, 2018). Yet, US-Russian relations continued to deteriorate and today are as bad as during the height of the Cold War, teetering on the brink of an open armed standoff or even war (see EDM, July 30, 2018; October 4, 2018; February 14, 2019; May 2, 2019). On May 3, 2019, Trump and Putin had a long phone conversation that both leaders later described as good and encouraging. In an apparent follow-on effort, US Secretary of State Michael Pompeo met a couple of times with his Russian counterpart, Foreign Minister Sergei Lavrov; and on May 14, he flew to Sochi for talks with Putin directly—to press for a US-Russian "deal" or compromise that could defuse the crisis in Venezuela, on nuclear arms control talks and regarding Syria. Such a deal could free the US to concentrate on more pressing matters, like Iran's nuclear ambitions, the trade war with China, the immigration crisis on its southern border, and so on (see EDM, May 16).
Ultimately, Pompeo's visit to Sochi produced no apparent tangible results. Lavrov and Pompeo held a joint press conference at which they publicly exchanged barbs before going into a closed-door session with Putin. Neither side released an official statement or press briefing after that. But the work to put together some sort of US-Russian agreement evidently continued. Putin and Trump might meet on the sidelines of this month's G20 summit in Osaka, Japan, but nothing has been officially confirmed yet. It seems that some effort has been invested in turning the potential presidential encounter in Osaka into an important event leading to some substantial agreements. In Washington, Venezuela is apparently seen as the most promising and urgent issue on the bilateral agenda with Russia: The corrupt and bankrupt regime of leftist President Nicolás Maduro—considered illegitimate by the US and most Latin American governments—looks doomed to collapse under the weight of economic and financial ruin, political and social chaos and mass protests. The US thinking goes that, given the right incentives, the Kremlin could abandon Maduro, recall its military specialists and personnel, and put pressure on Cuba to likewise withdraw. In the beginning of June, this scenario looked to be coming true. Trump tweeted, "Russia has informed us that they have removed most of their people from Venezuela." Before that, on June 2, the Wall Street Journal quoted an unnamed source close to the Russian defense ministry claiming Russia's state defense contractor, Rostec, had dramatically cut its staff in Venezuela. Rostec denied the Wall Street Journal report (Militarynews.ru, June 3).
Kremlin spokesperson Dmitry Peskov told journalists, "We do not know what Trump is talking about" (Interfax, June 4). Whereas Lavrov informed representatives of the media that the story about the Russian withdrawal from Venezuela is "fake news" and berated the Trump administration: "We did not 'inform' Washington about anything… "I do not understand what the qualifications of Trump's advisors are if they supply him with fakes" (Militarynews.ru, June 4). The Russian foreign ministry accused the US of attempting to split the Venezuelan military and encourage factions to organize a "treasonous" military coup (Militarynews.ru, June 5). The Russian arms exporting monopoly Rosoboronexport insisted it continues to honor its contracts with the Maduro regime (Militarynews.ru, June 6).
The Wall Street Journal article and the Trump tweet were seen in Moscow as a high-level "provocation," according to the pro-Kremlin publication Vzglad, which characterized them as an attempt to outmaneuver and bully Russia into a "bad" deal (Vzglad, June 4)—hence the strong pushback that, apparently for the first time, involved calling a Trump tweet "fake news." Until now, despite Russia's poor relationship with the US and the abundance of anti-American state propaganda, Russian officialdom has avoided calling Trump names, instead portraying him as the only honorable person in Washington, DC. The executive secretary of the Commonwealth of Independent States (CIS), Sergei Lebedev, recently told a session of the CIS Defense Ministers' Council, in the Black Sea resort city of Anapa, "Regional and global security order is collapsing because of US and NATO [North Atlantic Treaty Organization] pushing to expand their sphere of influence and domination." According to Lebedev, there is a distinct threat of war beginning in Venezuela and in the Gulf with Iran (Militarynews.ru, June 5).
On June 6, Putin entered the fray, telling journalists, "We do not have any big military bases in Venezuela and no troops there." Russia has been selling Venezuela arms and is now honoring previous contracts by sending in specialists who service the weapons. "Some of our specialists may have ended their task and left while others may have arrived in turn," continued Putin, implying Caracas "pays in full" (Interfax, June 6). Putin ridiculed the countries that recognized the speaker of the Venezuelan National Assembly, Juan Guaidó, as interim president: "They must be mad. Maybe they want to proclaim presidents in France and the US on street corners?" (Interfax, June 6).
Three days earlier, Trump and Putin discussed nuclear arms control. A prolongation of the 2010 New START nuclear arms reduction treaty seems to be the easiest compromise Washington may offer Moscow. The treaty expires in February 2021, but can be prolonged for five years by executive order, without entering unpredictable ratification procedures in the US Congress. On June 6, Putin called Trump's bluff by walking away from the table: "If no one needs it," Russia can also agree to abandon New START. "We are number one in the world [in terms of nuclear weapons]," insisted Putin, "We have hypersonic weapons no one else has; we can defend ourselves without New START." At the same time, however, Putin praised Trump for the latter's alleged positive attitude toward arms control (Interfax, June 6). It is clear Moscow is not ready to abandon Maduro and hand Venezuela to Washington on a platter, but this does not preclude the possibility of a future "deal" of sorts with Trump. The main problem seems to be that Moscow considers Washington's present offer inadequate.