Russia Is Ready to Reward Georgia for Standing Down
Publication: Eurasia Daily Monitor Volume: 19 Issue: 75
By: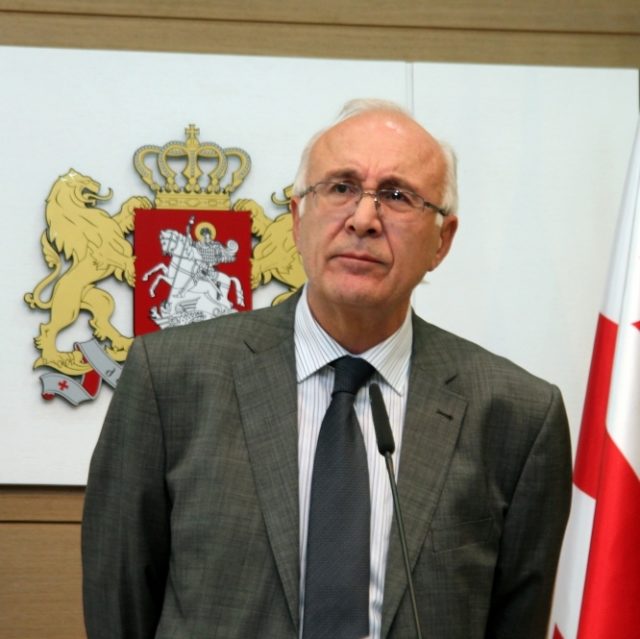 On May 17, Russian Prime Minister Mikhail Mishustin signed an order to lift all restrictions on the movement of Russian citizens through the Nizhny Zaramag checkpoint, located near the border with Georgia, at the north end of the Roki Tunnel (Kommersant, May 18). The Roki Tunnel connects Russia's region of North Ossetia with South Ossetia, the separatist Georgian territory, which Moscow recognized as "independent" following the 2008 Russian-Georgian war. The recent Russian government order not only rescinds overland travel limitations formally associated with the COVID-19 pandemic but other prohibitions as well (Ekho Kavkaza, May 17). And in addition to Nizhny Zaramag, the order encompasses the Verkhny Lars checkpoint, located at one end of the Georgian Military Road.
Prior to the prime minister's mandate, Russians faced huge problems at the border; they would be checked for several hours (with particular scrutiny in recent months for military-service-aged males), while tourists were forbidden from crossing into Georgian territory in their own cars. These days, travel to European countries is tightly restricted to citizens of the Russian Federation because of Western sanctions passed in response to Russia's aggressive war against Ukraine. Thus, Russian citizens will surely flock in large numbers to spend their summer holiday in Georgia.
Even prior to the lifting of land border crossing restrictions (back in February 2022), the Georgian Tourism Agency reported a 1,007 percent year-on-year increase in tourist flows coming in from Russia—mainly via international flights (Newsgeorgia.ge, February 15). Now, after Russians will again be free come to Georgia via the land border, their numbers might easily reach the level of 2019, when up to a million tourists from Russia visited Georgia. That year, Russian tourists to Georgia spent more than $3 billion locally. Georgia's 2019 state budget was only $4.5 billion (1tv.ge, April 4, 2019).
Furthermore, in a May 19 interview with the Russian news agency TASS, the chair of Russia's Federation Council (upper chamber of parliament) Committee on Foreign Affairs, Grigory Karasin, announced that Moscow would "hopefully" work to resume direct flights with Georgia (Mtavari, May 19). Karasin serves as the Kremlin's representative to the bilateral, Russian-Georgian peace talks in the "Prague negotiation format."
Russian President Vladimir Putin banned direct flights to Georgia in July 2019, after anti-Russian opposition protest rallies erupted in the Georgian capital Tbilisi. Resuming flights means that the number of tourists and visitors from Russia could double or triple in the coming months. Until now, Russian airline passengers could arrive in Georgia only via connecting flights through Istanbul, Yerevan and Minsk.
Karasin's Georgian counterpart in the Prague talks, Ambassador Zurab Abashidze, said in a May 10 interview with this author that the issue of direct flights is not being discussed now. Yet in earlier interviews (that is, before the start of Russia's full-scale war against Ukraine), Abashidze repeatedly underlined that "Georgia did not ban direct flights, and their resumption depends entirely on Moscow's decision" (Author's interview, January 16).
It is important to note that Moscow's apparent overtures to Tbilisi extend beyond the economic sphere. In the same aforementioned TASS interview, Karasin admitted that he and Abashidze had discussed South Ossetia's announced referendum on joining Russia (see EDM, May 18). The Russian senator made clear, Moscow will not rush to incorporate the former Georgian autonomy to Russia, whatever the outcome of the "referendum" (Civil.ge, May 19).
Moscow has also not closed its markets to traditional goods from Georgia, whose exports to Russia grow every month. At the same time, Moscow tacitly agreed to the Georgian government's decision to nationalize a controlling stake in the Borjomi mineral water company, which ceased operations after Western sanctions encompassed its Russian owner, oligarch Mikhail Fridman (Kommersant, May 19).
So what explains the timing of Moscow's sudden resumption and intensification of cooperation with Georgia in many areas sensitive for the South Caucasus country? Obviously, the answer strongly relates to the now-three-month-long Russo-Ukrainian war. "It is very important for Moscow to improve its relations with Tbilisi, because Georgia was the first country to be subjected to overt Russian aggression and occupation in 2008," Gocha Mirtskhulava, the founder of the information and analytical agency Nation.ge, stipulated. He further argued, "By cooperating with Georgia, the Kremlin is [by extension] trying to demonstrate its 'ability to negotiate' on resolving the crisis also with Ukraine, if Kyiv pursues the same kind of soft and loyal policy [toward Moscow] as Tbilisi" (Author's interview, May 21).
From the onset of the full-scale Russian re-invasion of Ukraine, billionaire Bidzina Ivanishvili's ruling Georgian Dream (GD) party and Prime Minister Irakli Garibashvili's government have sought to avoid any actions Russia might deem "provocative" or "irritating." The prime minister even declared that Georgia will never again be at war with Russia (Kommersant, May 13). Garibashvili additionally emphasized that Tbilisi would not impose bilateral sanctions against the Russian Federation; the government forbade Georgian volunteers from traveling to Ukraine to fight for Kyiv; Tbilisi refused to supply arms to Ukraine (even if only symbolically); and Georgian officials often criticized the Ukrainian leadership, including President Volodymyr Zelenskyy, for interfering in Georgia's internal affairs over the imprisonment of former president Mikheil Saakashvili (see EDM, January 27, February 9, May 12).
Georgia did not join Ukraine and Moldova as a guest at the G7 summit, held on May 13. GD representatives explained that, in Georgia, "there is no and will not be" a war with Russia (Mtavari, May 13). A month earlier, the minister of defense of Georgia did not participate in the meeting at the Ramstein military base (Germany), where United States Secretary of Defense Lloyd Austin convened dozens of governments to agree on actions to support Ukraine and deter Russian aggression (Stars and Stripes, April 26).
Moscow particularly wants to see Tbilisi continue to steer clear of the North Caucasus. Indeed, the inhabitants of the North Caucasus republics find it nearly impossible to enter Georgia through the Nizhny Zaramag crossing: Georgian border guards do not let them into the country so as not to raise questions from their northern neighbor (Kavkazr, May 20).
Russian diplomats see a fundamental difference between the positions of the Georgian authorities and their main opponents, Saakashvili's United National Movement (UNM) party. Therefore, even though the Georgian government voted in favor of all the international resolutions prepared by the West condemning Russian aggression, Moscow considers it expedient to "encourage" and "reward" the Garibashivili government for its passivity otherwise. By pursuing a de facto loyal line toward Moscow, Georgia has become an important precedent for other states within the Western bloc. Russia is, thus, willing to make various "concessions" to Georgia to encourage similar Moscow-friendly behavior throughout the region.