The South Caucasus 2021: Oil, Democracy and Geopolitics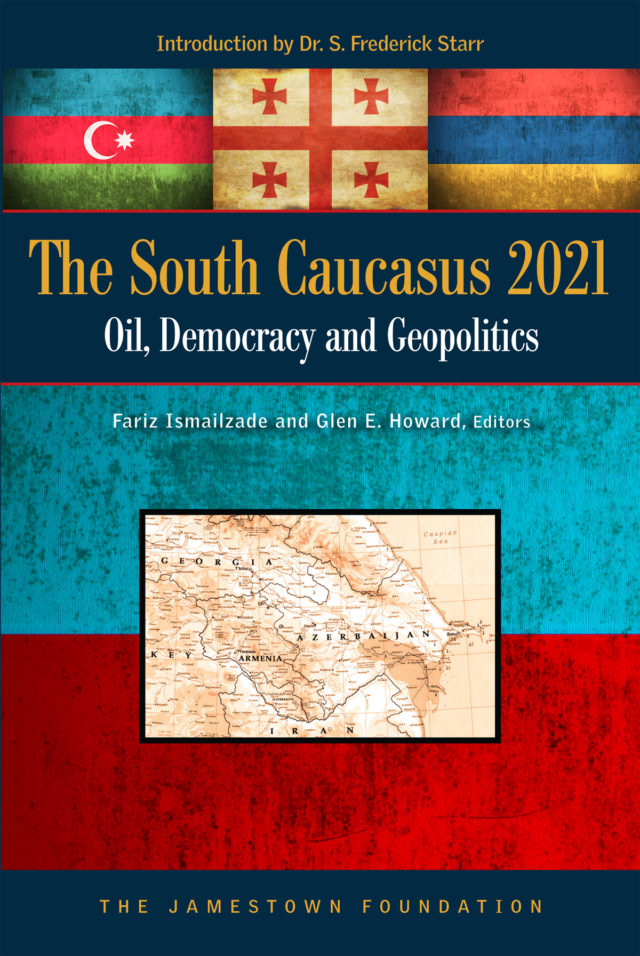 A retrospective of the 20 years of independence experienced by the countries of the South Caucasus clearly demonstrates the difficulties involved in building a state and restoring an economy after more than 70 years of Soviet rule. Each one of the three post-Soviet republics of the South Caucasus – Azerbaijan, Georgia and Armenia – has chosen its own path of development; each is developing its own particular model of political, economic and socio-cultural transformation. At the same time, the security of the Caucasus region is in a state of profound flux, as is the security of each of the three states that comprise the South Caucasus. This volume presents research and insightful analysis of the aforementioned trends carried out by a collection of outstanding local and foreign experts from the areas of international relations, political science, economics and sociology.
The South Caucasus 2021: Oil, Democracy and Geopolitics addresses the most vital issues of the region, such as territorial conflicts, oil and natural gas resources, geopolitical complexities, pipeline politics, important analysis of the geopolitical risks for the next decades, geopolitics of the Caucasus-Caspian Basin, religion, demographic and migration prospects, and the policy course of the superpowers. Featuring chapters written by Dmitri Trenin, Udo Steinbach, Ariel Cohen, Mustafa Aydin, Robert M. Cutler and others, South Caucasus 2021 seeks to address not just where the region has been, but also where it is headed in terms of its security, intra- and extra-regional relations, as well as political and economic development. Therefore, the book is essential reading for students and researchers of post-Soviet history and Caucasus studies, sociology, Caspian Sea politics, political science and international relations, in addition to experts in the areas of energy and economic issues.