Some characterize the present geostrategic rivalry between the People's Republic of China (PRC) and the United States as a New Cold War or Cold War II. The series, "New Versus Old Cold War: Assessing the Current US-China Confrontation," will examine the similarities and differences between the contemporary period and the previous Cold War, where the US and its allies confronted the Soviet Bloc, looking to identify and delineate what can be learned, and assessing to what extent these lessons can be applied in the current context. The end goal of this series is to better understand and identify what policy changes are necessary to compete with an emerging global rival that is—directly and indirectly—so deeply intertwined with American society and the US economy.
This project examines the challenges posed for US policymakers by the intensifying US-China strategic rivalry and the deep integration between the Chinese and US economies. The rise in trade and investment between the US and China over the last three decades represents a level of economic entanglement that is radically different from the situation during the Cold War, which spanned most of the second half of the 20th century. In this contemporary era of competition—and potential confrontation—over Taiwan, America and its leaders must address a litany of strategic vulnerabilities. The first of these challenges to address is whether, how, and to what extent, the US should decouple economically from the PRC. Other key topics to be explored will include the challenge of marshaling US allies and partners in Europe in the Indo-Pacific region, analyzing the prospects for the defense of Taiwan and assessing how to counter the efforts of the PRC and other authoritarian states to undermine the US system from within. These topics and others will be explored as this project expands over the next year.
Latest Articles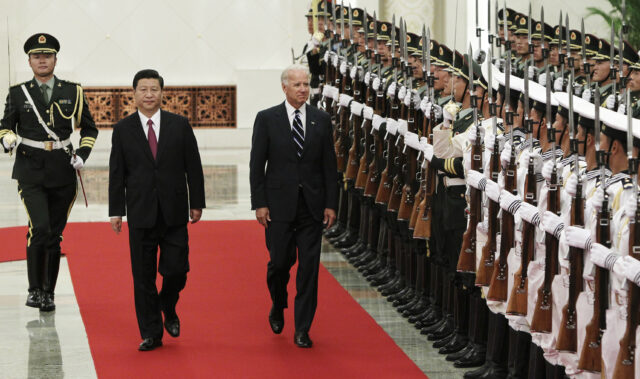 The New Cold War that Threatens to Turn Hot Executive Summary The increasingly ferocious competition between the United States and its allies on the one hand, and China and the "axis of autocratic states" on the other, has taken on unmistakable signs of a "new...
MORE