BRIEFS
Publication: Terrorism Monitor Volume: 13 Issue: 16
By: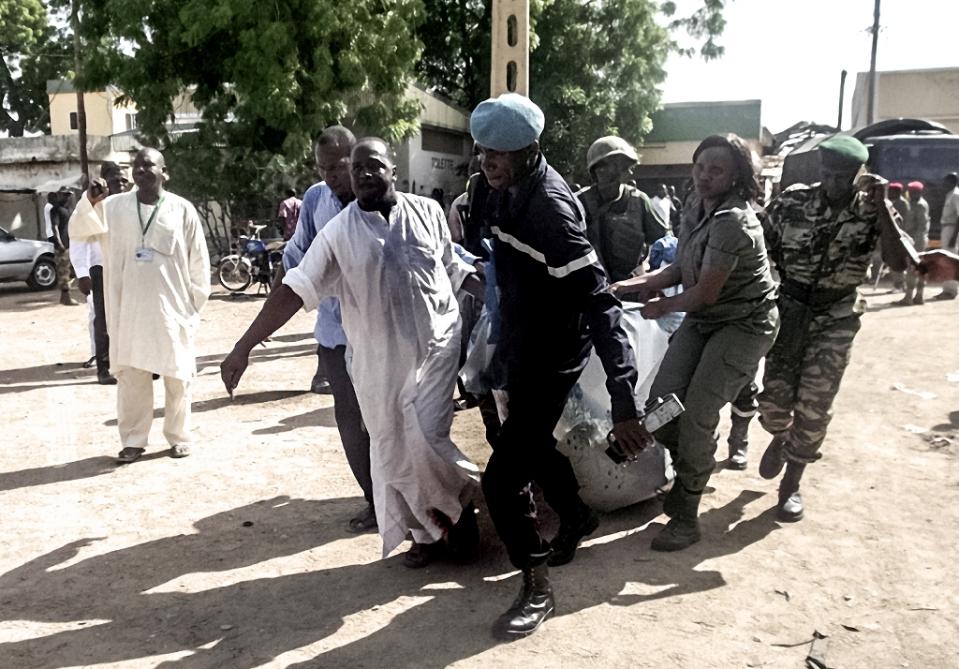 BOKO HARAM SURVIVES REGIONAL OFFENSIVES AND STRIKES BACK
James Brandon
Rumors of the demise of the Nigerian militant group Boko Haram appear to have been greatly exaggerated, as indicated by a series of fresh attacks by the organization in Nigeria and surrounding countries in recent weeks. On August 4, Boko Haram militants killed nine Nigerian fisherman on the shores of Lake Chad (Vanguard [Lagos], August 5). The Nigerian Army later claimed to have found and killed 13 of the attackers, as they sought to escape the area, and also captured an all-terrain vehicle used by the gunmen. On the same day, Boko Haram kidnapped an estimated 135 people around the village of Chakamari, in neighboring Cameroon (Vanguard [Lagos], August 5). In addition, earlier in July, a series of suicide attacks took place in Cameroon's Far North Region, close to the Nigerian border, killing around 50 people in total (Cameroon Tribune, July 15). These and other attacks in the region are believed to have killed around 800 people in the last two months (Vanguard [Lagos], August 5).
In response, the Nigerian authorities have continue to seek regional and international support against Boko Haram, while also continuing to pursue a military solution in northeast Nigeria, where Boko Haram activity is concentrated. In particular, Nigeria is pushing ahead with Chad, Cameroon and Niger with plans to create a 8,700-strong combined force to operate across the region's borders (The News Nigeria, July 30; BBC, July 29). Nigeria has also lobbied for the United States to lift its restrictions on military aid to Nigeria, imposed under the Leahy Law over concerns of human rights abuses, and has also sought foreign economic assistance to address chronic underinvestment in the country's northeast (News Agency of Nigeria, August 4; Daily Post [Lagos] August 5).
Accompanying this has been forceful public messaging by the Nigerian authorities, and particularly by the military, that the government has successfully put Boko Haram on the back foot. For instance, the authorities have recently claimed that a group within Boko Haram has reached out the government's Centre for Crisis Communication (CCC), requesting to open dialogue with a view to laying down their arms (Daily Post [Lagos], August 4). Claims of victory—or near victory—have also been widely touted by the military. "They [Boko Haram] are no longer looking for land to occupy. They are looking for soft targets," said the outgoing commander of the army's 2nd Division in one such recent statement (Vanguard [Lagos], August 4). This message was echoed by the army's retiring Chief of Staff, Lieutenant-General Kenneth Minimah, who said in a recent valedictory speech that he believed that the army's performance against Boko Haram had been previously been hampered by political infighting, but that the army's increased emphasis on enforcing discipline and cracking down on lax behavior, including through the use of courts martial, would bolster its fight against militants (This Day Live [Lagos], August 5).
In Cameroon, meanwhile, official responses have included increased security throughout the country, including in the south, at public gatherings and bars, and checks on the curriculum in religious schools have also been instituted (Cameroon Tribune, August 5). Security has also been increased in the eastern region, which has been less affected by Boko Haram so far, while a citizen-led sticker and poster campaign in the north has also taken place, to "sensitize public opinion that the danger is within us," in the words of one of its organizers (Cameroon Tribune, August 5; Cameroon Tribune, August 6). Chadian forces have also clashed with Boko Haram militants in recent weeks in the Lake Chad area, although without notably decisive results (Reuters, August 5).
Despite the above range of initiatives, however, Boko Haram attacks still continue to cause significant civilian casualties, and the group remains both stubbornly resilient and active in northeast Nigeria and the broader Lake Chad region. Nigeria's president, Muhammadu Buhari, perhaps buoyed by the recent optimistic statements by his army and government, has himself recently repeated earlier promises to eradicate the Boko Haram threat, even saying at one event in early August that "I assure you that we will defeat Boko Haram by the end of this year" (Vanguard [Lagos], August 2). Given Boko Haram's continued survival against the regional forces massing against it, however, such confidence appears sadly misplaced for now.
DEATH OF MULLAH OMAR LEAVES TALIBAN AT CROSSROADS
James Brandon
The Taliban, the most powerful Afghan insurgent faction, on July 30, announced the death of their long-time leader, Mullah Muhammad Omar, from an unspecified illness in a press statement released via their website (Islamic Emirate of Afghanistan, July 30). The statement provided few concrete details on the date or location of Mullah Omar's death, prompting a variety of largely unfounded speculation, although it also claimed that "in the previous fourteen years never for a single day did he leave Afghanistan to visit Pakistan or another country." It also paid tribute to his memory, saying his Taliban government (in power from 1996-2001) had "portrayed to the world the true meaning of Islamic sovereignty," and said that "our duty to steer this Islamic Emirate, left behind to us as a trust, in the same direction as he had done."
Such platitudes aside, the Taliban's leadership have since moved to avoid any impression that Mullah Omar's death has led to any splits within the movement as well as any suggestions that their complex alliance with a wide range of other insurgent factions has been weakened, or that their military campaign is in anyway tailing off. The following day, the Taliban announced a new leader, Mullah Akhtar Muhammad Mansour, a founding member and long-standing senior member of the group; a statement said that he was a "reliable and suitable person for shouldering huge tasks," and that he had been "the intimate and trusted associate of late Mullah Muhammad Omar" (Islamic Emirate of Afghanistan, July 31). The theme of continuation was further communicated by another press release quoting Jalaluddin Haqqani, the veteran militant leader of one of Afghanistan's most potent jihadist factions, as saying that "my particular recommendation to all members of the Islamic Emirate is to maintain their internal unity and discipline" (Islamic Emirate of Afghanistan, August 2). Underlying the Taliban's carefully choreographed press releases and heavy emphasis on unity and continuity is likely to be the group's fear that Mullah Omar's death may accentuate centrifugal trends within the movement, which is already internally divided over whether and how to engage in negotiations with the Afghan government and also on relations with Pakistan. Indeed, only a few days after the Taliban publicized news of Omar's death, Tayyab Agha, the head of the Taliban's Qatar-based political office, claimed that Omar had died two years previously; he also said that the Taliban had been mistaken to cover this up and also to appoint Mansour as successor (Daily Times [Lahore], August 4). Tayyab Agha's very public departure may partly reflect personal rivalries with Mansour, or else indicate more ideological divisions over the movement's future strategy; either way, it suggests that Mansour is unlikely to enjoy the same levels of deference and respect that Taliban members previously accorded Mullah Omar.
At the same time, however, attacks by the Taliban have continued, notably with the group carrying out a large truck-bomb attack on a government special forces base in Pol-e-Alam, the capital of Logar Province, on August 6, killing at least three soldiers (RFE/RL, August 6). In another notable development, supporters of Mullah Omar, including a range of high-level former militants and Taliban officials and also Soviet-era mujahideen fighters, held a public meeting to pray for him in Kabul (Afghan Zaria, August 2). The event is a reminder that, on one hand, the Taliban threat to the Afghan government is not only military in nature but also a political one, and also that, even to his detractors and opponents, Mullah Omar was an iconic figure in modern Afghan history whose successors may struggle to control the fractious, politically divided and geographically fragmented movement that he bequeathed them.