BRIEFS
Publication: Terrorism Monitor Volume: 13 Issue: 2
By: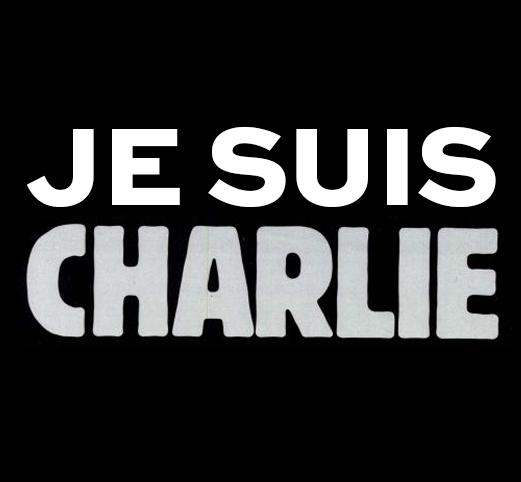 FRANCE ATTACKS UNDERLINE GROWING JIHADIST PRESENCE IN EUROPE
James Brandon
On January 7, two Islamist gunmen launched an attack on the offices of the French satirical newspaper Charlie Hebdo in central Paris. Having initially gone to the neighboring building, the attackers – armed with assault rifles, a shotgun and a grenade or rocket launcher – entered the office building, shot a maintenance worker and then stormed into the magazine's weekly editorial meeting (Le Point, January 7; Le Monde, January 7). Most journalists present were then killed, execution-style, with the attackers prioritizing killing the editor, Stéphane Charbonnier, although several journalists survived, either by hiding or because the attackers chose not to shoot them (Le Monde, January 8). Charbonnier's armed police personal protection officer was also killed in the attack, apparently without having provided any effective resistance (Le Nouvel Observateur, January 7). Exiting the building, the gunmen then shot a further policeman, killing him as he lay wounded in the street, and made their getaway by car (Le Monde, January 8). The attackers then hid an industrial estate in Dammartin-en-Goële on the edge of Paris, but were surrounded and then killed by the police on January 9 (Libération, January 9).
Concurrently, a third attacker, apparently in coordination with the Charlie Hebdo gunmen, launched his own attacks, shooting and critically injuring a jogger in Fontenay-aux-Roses in the Paris suburbs on January 7 (Le Parisien, January 10). He then fatally shot a police officer on January 8, before taking 19 people hostage in a kosher deli in the Porte de Vincennes areas on January 9. The attacker killed four hostages – all of them Jewish – before security forces stormed the shop and killed him later in the same day (Le Figaro, January 10). Although details of the attackers are still emerging some facts are clear. The Charlie Hebdo attack was conducted by two French-born brothers of Algerian origin, Said and Chérif Kouachi, who had a long history of involvement in French jihadist groups, most notably with the "Buttes-Chaumont network," which sent French Muslims to fight against U.S. forces in Iraq in the early and mid-2000s. In 2008, Chérif Kouachi was sentenced to three years for his involvement in the Buttes-Chaumont network, but he was released after 18 months (RTL, January 10; L'Union,? January 10). Said, meanwhile, was alleged to have received militant training in Yemen in 2010, although this is not confirmed (Le Journal du Dimanche, 9 January). Both brothers were known to the security services and were reportedly on the U.S. "no-fly list" (France24, January 8).
The third attacker, who targeted the Jewish supermarket, Amedy Coulibaly, was a French-born Muslim with a long record of both criminal convictions for petty crime and involvement with jihadist groups. In one stint in prison, in 2005, he met Chérif Kouachi. Following this, Coulibaly seems to have turned his back on crime while becoming increasingly radical, leading to his arrest in 2010 in connection with a plot to try to rescue an Algerian jihadist from prison. He was convicted of possessing a large quantity of ammunition and was released in 2014 (Le Monde, January 10). A key influence on all three attackers is reported to have been Djamel Beghal, an experienced Algerian jihadist who had been in Afghanistan prior to al-Qaeda's 9/11 attacks and who had also been part of Abu Hamza's Finsbury Park circle in the 1990s and had contact with Abu Qatada, a leading proponent of armed jihad (The Guardian, January 11). It is not yet clear what direct connection the attackers had with jihadist organisations in the Middle East.
In the wake of the attacks, the French security services launched a number of crackdowns, both at suspected militants and on those seen as publicly supporting terrorism, most prominently the anti-Semitic "comedian" Dieudonne M'bala M'bala (Le Monde, January 14). The attacks also prompted a range of counter-terrorism operations in Europe, likely spurred by a fresh awareness of the threat. Most notably, in Belgium, on January 15, police undertook a series of raids on suspected militants; in one raid, two suspects were killed after they opened fire on the police (France24, January 15). The Spanish government has also reportedly launched investigations into Coulibaly's visit to Madrid on 1 and 2 January, immediately prior to the Paris attacks (El País, January 15). In the UK, some individuals perceived to be at higher risk of being targeted by jihadists, have also been contacted by the police about their security arrangements, suggesting official concerns over a similar attacks there, while the head of MI5 warned that the UK now faced "more complex and ambitious plots" than in previous years (Sky News, January 9). In Germany, on January 15, police arrested a dual German-Tunisian national in the northern town of Wolfsburg on suspicion of travelling to Syria and joining the Islamic State as well as raiding flats in the southern town of Pforzheim and in the eastern state of Thuringia (DW, January 15; January 19). As the attacks in France and the recent arrests across Europe illustrate, there are significant numbers of jihadist radicals throughout Europe, who are both willing and able to use violence to advance their cause, including individuals who were radicalized in the 1990s and 2000s, as well as individuals motivated by the recent rise of jihadist groups across the Middle East following the Arab Spring revolutions.
LIBYA CEASEFIRE AGREEMENT UNLIKELY TO LEAD TO PEACE
James Brandon
Various Libyan factions began taking part in UN-brokered talks in Geneva on January 14, in an attempt to prevent the country from slipping further into civil war. Almost immediately, however, the talks threatened to flounder after the members of self-declared government based in the capital Tripoli refused to join the negotiations and said that any of its members who did attend spoke only as individuals (al-Sharq al-Awsat, January 15). Despite this hurdle, however, on January 18, the internationally-recognized government, which is based in the eastern city of Tobruk, and representatives of the Tripoli-based government declared a ceasefire, in order to allow further negotiations to proceed (al-Jazeera, January 20).
The confusion surrounding the talks underlines the growing political, military and social chaos in Libya. The two principle political actors in the country are the Tripoli-based government, which is backed by the Muslim Brotherhood-influenced, Islamist-leaning "Libya Dawn" militia, and the country's internationally recognized nationalist-leaning government, which is based in Tobruk, in eastern Libya, and which is backed by the Libyan National Army of Khalifa Haftar. A third power block is composed of the more hardline militant Islamists based in Benghazi, the most prominent of which is Ansar al-Shari'a. In addition, various tribal-based militias hold sway in assorted smaller towns throughout the country.
The conflict between the two rival governments is fuelled by regional divisions, competing ideological views and also the intervention of rival powers that seek to use Libya as a field to advance their own national interests. For instance, the Tobruk-based government, are supported by the United Arab Emirates, Egypt and Saudi Arabia. Meanwhile the Islamist-leaning Tripoli-based government is backed by Qatar and Turkey and is almost the sole relic of these governments' post-Arab Spring ambitions of creating a new regional order based around Muslim Brotherhood-influenced political groups. This dynamic underpins and explains much of the current violence in the country.
Underlining these complexities, a day after the ceasefire was declared, on January 19, clashes between rival fighters loyal to the Tripoli and Tobruk-based governments broke out in Bin Jawad in central Libya (Anadolu Agency, January 20). Although these were small in scale, the violence nonetheless indicates the difficult of ensuring that any agreements are observed by the rival government's widely dispersed and organizationally-decentralized fighters, particularly from the Libya Dawn militia. Meanwhile, illustrating the political challenges that lie ahead, the Tobruk-based government said that, despite the ceasefire that it would continue to actively pursue "terrorists," which it did not define (Libya Herald, January 18). In addition, the leader of the Libyan National Army, Khalifa Haftar, reiterated his own uncompromising views of the army's mission: "My basic task is to cleanse Libya of the Muslim Brotherhood," an aim which is unlikely to be conducive with reaching a lasting agreement with the Brotherhood-backed Tripoli government (al-Sharq al-Awsat, January 20).
The national government meanwhile enjoys military superiority in some areas – such as aircraft – and is also relatively economically strong, according to its deputy prime minister, controlling 80 percent of the country's oil production (al-Sharq al-Awsat, January 11). In recent weeks, it has sought to leverage these two strengths, for instance, with its aircraft bombing a Greek-operated, Liberian-registered oil tanker on January 6, that was reportedly en route to Islamist-controlled Derna, in an attempt to further limit rebel access to oil and to shore up its own relative advantage (al-Jazeera, January 6). At the same time, however, it lacks the strength at present to either regain the capital or to impose order and subdue jihadists in those areas that it does control. In this vacuum, hardline militants have been able to thrive, particularly in eastern Libya and especially Benghazi, where fighting continues sporadically; medical staff in Benghazi in early January reportedly said that 600 people had been killed in violence in the city during the previous three months (Reuters, January 19). In addition, on January 12, militants claiming to be affiliated with the Islamic State group in Libya took responsibility for the recent kidnapping of 21 Egyptian Christians (al-Ahram, January 12). On January 20, it was reported that the country's representative to OPEC had been kidnapped several days previously in Tripoli, illustrating the high levels of insecurity that affect even senior officials (Zawya, January 20). This underlines that even if the country's two main rival political factions succeed in reaching a comprehensive agreement in Geneva – which itself appears unlikely – the challenge of sticking Libya back together again is likely to remain daunting.