BRIEFS
Publication: Terrorism Monitor Volume: 12 Issue: 14
By: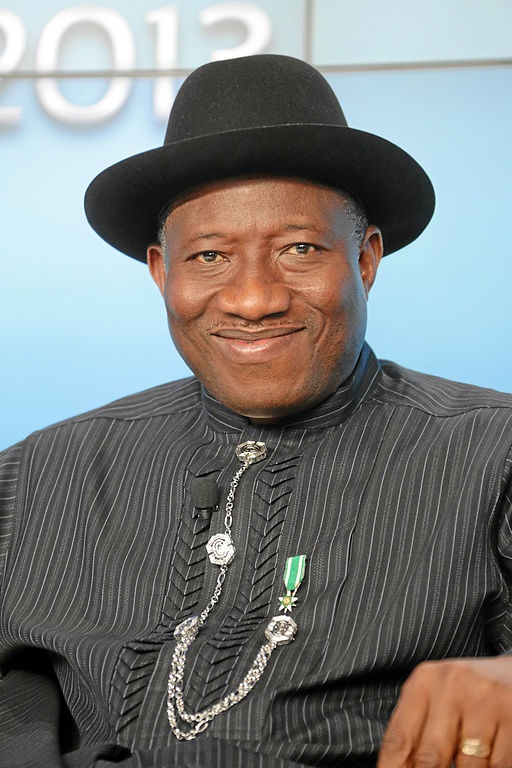 EGYPT'S DOMESTIC SECURITY THREAT: AJNAD MISR AND THE "RETRIBUTION FOR LIFE" CAMPAIGN
Andrew McGregor
A Cairo-based extremist group using the name Ajnad Misr (Soldiers of Egypt) has intensified its bombing campaign in the Egyptian capital with a surprising attack on the Ittihadiya Palace in Heliopolis, the home of Egyptian president Abd al-Fatah al-Sisi. The bombing was part of the movement's "Retribution for Life" campaign, apparently mounted in support of pro-Muhammad Mursi/Muslim Brotherhood demonstrations in the capital met with ruthless responses by Egyptian security forces that left hundreds dead. Ajnad Misr refers to Egypt's police as "criminals" who carry out "massacres" and has made them the main target of their bombing campaign so far (Ahram Online [Cairo], April 3).
The movement announced itself via Twitter on January 23, following the announcement the next day with the release of its "Retribution for Life" manifesto. [1] The manifesto deployed the usual references to the Salafists' preferred religious authority, Ibn Taymiyah (1263-1328), but also spoke in sympathy with the Brotherhood, suggesting it was only their failure to eradicate corruption that allowed the old military regime to "re-emerge in an even uglier and more criminal form" (Al-Monitor, July 3). [2]
The movement professes a reluctance to incur civilian casualties in its bombing campaign, claiming it had canceled many operations out of fears "shrapnel" could inflict damage on civilian bystanders (al-Arabiya, April 2). In its manifesto, the group appeared to have reached a conclusion in the ongoing jihadi debate over the legitimacy of killing innocent Muslims in pursuit of an Islamic state, declaring that those fighting the Egyptian regime "must remain extremely vigilant and careful not to inflict damage upon the innocents among us, even if they oppose us" (Al-Monitor, July 3). [3]
Ajnad Misr issued a video in April that claimed responsibility for eight bombing attacks in Egypt, including a series of bombings on April 2 that killed a senior police officer and wounded five policemen outside Cairo University (Ahram Online [Cairo], April 17). Within days of the video's release, Ajnad Misr deployed a car bomb to kill police Brigadier General Ahmad Zaki outside his home in Sixth October City, later issuing a statement saying the time and place of the blast had been carefully chosen to avoid civilian casualties (Ahram Online [Cairo], April 24).
In the April 2 attack, two bombs were detonated in quick succession on the Giza campus of Cairo University, killing police Brigadier General Tariq al-Margawi and wounding several other officers. A third blast of a smaller device occurred as police responded to the earlier blasts, wounding the Giza deputy chief of police, Major General Abd al-Raouf al-Sirafy (al-Arabiya, April 2; Youm 7 [Cairo], April 2). In its statement of claim, Ajnad Misr said the last explosion was delayed to avoid harming civilians, though it may also have been intended to strike first responders (Ahram Online [Cairo], April 3). Police had been deployed on the campus that day in anticipation of a demonstration by pro-Mursi students.
The movement was declared a terrorist organization by Egypt's Court for Urgent Matters in May as the death toll from extremist attacks since the anti-Mursi coup approached 500 people (Ahram Online [Cairo], May 22). Most alarming were the bombs detonated in several stations of Cairo's busy underground metro system on June 25 (al-Arabiya, June 25; Daily News Egypt, July 3). The bombs were fortunately small in size and inflicted a limited number of casualties, but served as a warning that mass casualty terrorist attacks could lie in Cairo's future. The attacks were not claimed by Ajnad Misr and may be the work of one of several other terrorist cells that appear to be mobilizing against the new government.
Another bomb planted outside a court in Heliopolis the same day as the metro bombings killed two policemen (including a senior officer) and wounded Major General Ala'a Abd al-Zaher, the head of Cairo's bomb disposal unit. Al-Zaher was attempting to defuse the bomb after Ajnad Misr tweeted their location in an apparent change of heart regarding their detonation (al-Arabiya, June 25; Egypt State Information Service, July 1). [4]
Ajnad Misr stepped up its campaign significantly with a dramatic June 30 bombing attack on the presidential palace in Heliopolis (an integrated suburb of Cairo). Two policemen were killed and 13 others wounded as they struggled to defuse the two bombs planted just outside the palace. Most disturbing from a security point of view was the fact that the movement had issued a warning via social media on June 27 indicating it was about to plant explosives on the palace grounds, yet security services were unable to secure the area and prevent the blasts (Daily News Egypt, July 1).
Ajnad Misr's membership, leadership and exact connections to the Muslim Brotherhood remain largely unknown, though it is possible the group has been created to enable the imprisoned Brotherhood leadership to apply pressure on President al-Sisi's government, which appears set on the physical extermination of the Brothers and their ability to challenge the state. The group's focus on police targets and stated reluctance to inflict civilian casualties is obviously designed to enable the group to attract wider public support, something the casual destructiveness of most jihadi groups has prevented in the past. Whether this approach will have resonance with the large number of Egyptians unhappy with the manner of the replacement of Mursi's Islamist government by yet another pseudo-military regime is worth watching.
Note
1. The movement's Twitter account can be found at: https://twitter.com/ajnad_misr.
2. https://twitter.com/ajnad_misr_am/status/457501373458694144/photo/1.
3. https://twitter.com/ajnad_misr_am/status/457501373458694144/photo/1.
4. EuroNews, "Twin Blasts Kill Policemen in Egypt," June 30, 2014, https://www.youtube.com/watch?v=R_KlAOfKygs.
EX-MILITANTS USE OIL AS A POLITICAL WEAPON IN THE NIGER DELTA 
Andrew McGregor
Former Niger Delta militants have threatened to cut off Nigerian oil production in the event beleaguered Nigerian president Goodluck Jonathan is prevented from seeking re-election in 2015. Jonathan has been under intense criticism from northern politicians who cite incompetence in dealing with Boko Haram and other issues in their demands that the president decline to run for a second term. The declaration came out of a meeting in Akwa Ibom State of some 600 former militants who had accepted amnesty under the federal government's Leadership, Peace and Cultural Development Initiative (LPCDI) in 2009 as part of a national effort to bring an end to militant activities in the Niger Delta region that were preventing full exploitation of the region's abundant energy reserves.
The leader of the ex-militants, Reuben Wilson, described a wide campaign in Muslim north Nigeria to discredit and distract the president, who is of southern and Christian origin:
You will agree with me that the Niger Delta people are sustaining the economy at great inconveniences and pains to its people and the environment. It is the only time that the region has had the privilege of producing a president for the country. It is unthinkable that the North will be plotting against our son, intimidating him with bomb blasts here and there and causing the untimely death of scores of innocent Nigerians, all because they want to take back power. We have always seen the need for us to live together as one indivisible country and this is what Mr. President believes in. However, with the way things are going, we have been pushed to the wall and we cannot but react. Accordingly, the former freedom fighters have agreed that all the routes through which the north has been benefiting from crude oil finds coming from the Niger Delta will be cut off, if they insist on forcing Mr. President out of office (This Day [Lagos], July 1).
The declaration was reinforced by a pledge from the Niger Delta Youth Movement (NDYM) to organize a "million-man march" of Niger Delta youth in Abuja to condemn the "distraction" of President Jonathan from his development program by the terrorist activities of Boko Haram. NDYM leader Felix Ogbona insisted the movement would stop oil flows from the Delta if Jonathan is prevented from running for president in 2015 (Daily Independent [Lagos], June 29). According to the former militants, it was Jonathan (as vice-president) who visited the militants in the creeks of the Delta and convinced them to sign on to the amnesty in exchange for promises of development (Information Nigeria, May 2, 2013). The ex-militants see Jonathan's efforts to develop the Delta being diverted by Boko Haram activities in the north and are certain such efforts will be dropped if a new president is elected from the northern Muslim communities in 2015.
Elsewhere, former Niger Delta militants belonging to the Ijaw people of the Delta demanded Jonathan (an Ijaw) declare his intent to run in 2015, saying in a statement: "We, therefore, call on you to contest the seat of the President. And if for any reason you fail to contest come 2015, you should not come back home but remain in Abuja forever" (Vanguard [Lagos], June 29).
While attacks in the Niger Delta and elsewhere continue to be claimed by "MEND spokesmen," those militant leaders who accepted amnesty insist MEND ceased to exist in 2009: "Nobody should hide under the guise of a so-called MEND to sabotage the nation's economy… We restate that the amnesty program of the Federal Government is working and those of us that are beneficiaries are happy that we were given the privilege to come out of the creeks to contribute to the peace and development of the country" (Vanguard [Lagos], October 24, 2013).
The amnesty has been granted to roughly 30,000 people since it began, promising each of them at least $410 per month to keep the peace in a program that costs upwards of $500 million per year (BBC, May 2). While lower-level militants have been offered job-training as they collect often-sporadic payments, there is abundant evidence that some former militant leaders have used access to major oil industry-related contracts to build enormous personal wealth that is typically flaunted through the construction of rambling mansions (Leadership [Abuja], June 30). The militant leaders who once targeted the Delta's pipelines for oil theft or destruction now seek lucrative government contracts to provide security for these same pipelines (Information Nigeria, May 2, 2013).
Residents of the Niger Delta have complained for years that they see little benefit from the massive revenues generated by oil production in their region while enduring industrial pollution, poor infrastructure and a shortage of employment opportunities.