BRIEFS
Publication: Terrorism Monitor Volume: 12 Issue: 11
By: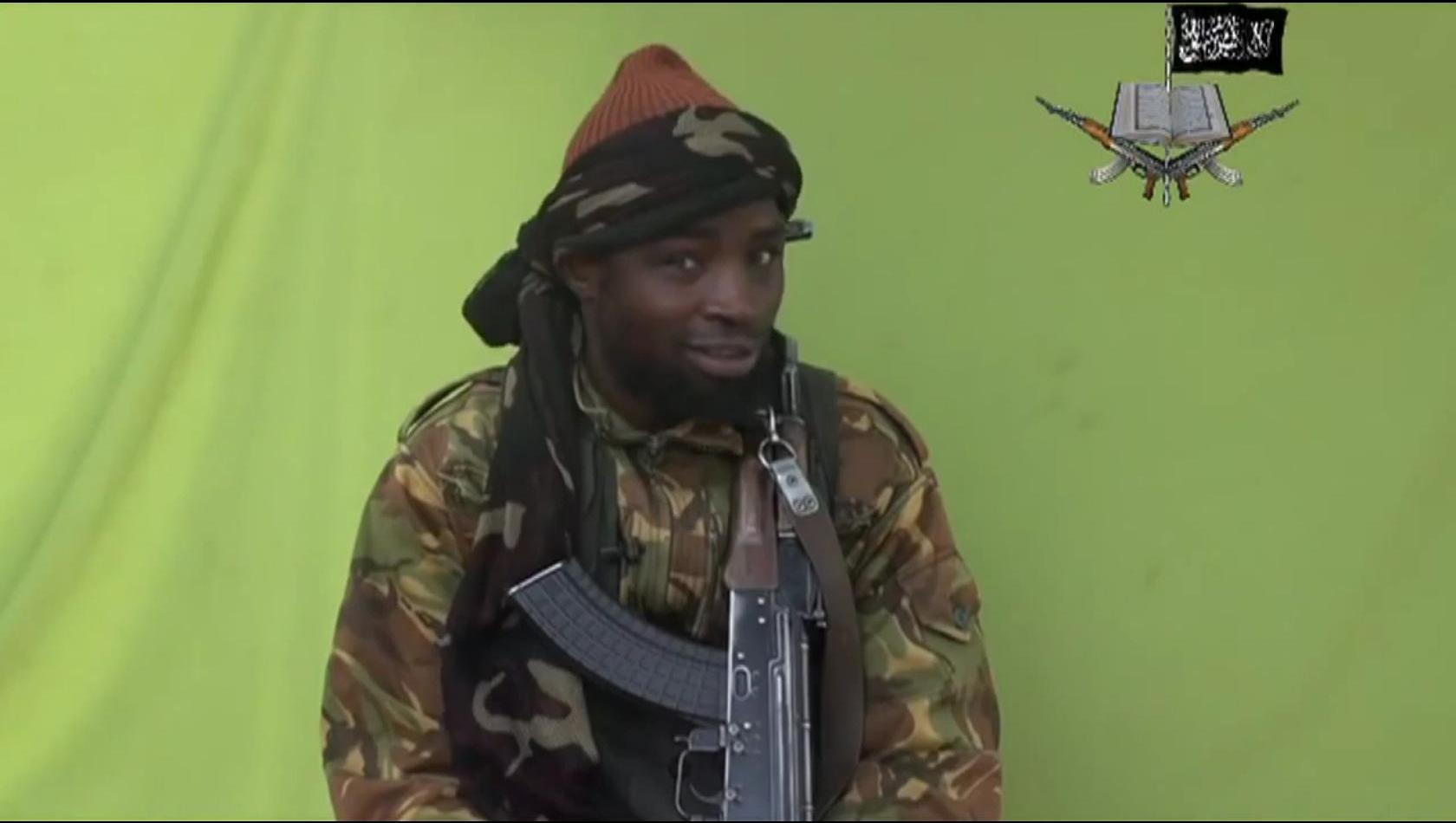 ATTACK ON CHINESE COMPANY IN CAMEROON DRAGS YAOUNDÉ INTO CAMPAIGN AGAINST BOKO HARAM
Andrew McGregor
An assault on a Chinese road-building camp in northern Cameroon is the latest in a series of regional attacks on Chinese workers and facilities. The camp with 52 staff was run by a Sinohydro engineering unit involved in road improvement as part of a joint World Bank/Cameroon government project. Close to the camp is an oil exploration site run by Yan Chang Logone Development Holding Company, a subsidiary of China's Yanchang Petroleum (Reuters, May 20). The exploration group is working in the Logone-Birni basin in north Cameroon.
The nighttime attack, believed to have been the work of Nigeria's Boko Haram movement, overcame resistance from a much-diminished Cameroonian guard force before the attackers seized ten Chinese employees, wounded another and lifted ten Sinohydro vehicles as well as blasting equipment used in road construction (Xinhua, May 18). China has expressed concern over the possibility of military action to rescue the hostages: "We urge the Cameroonian authorities not to put the lives of the Chinese nationals missing in danger if actions to liberate them are launched" (China Daily/Xinhua, May 19). France quickly offered its assistance to China in finding the ten missing workers (AFP, May 18).
The timing of the attack appears to have been well-planned, coming as most of the camp's guard from the elite Brigade d'intervention rapide (BIR) was in Yaoundé preparing to take part in a military parade marking Cameroon's National Day on May 20 (This Day [Lagos], May 17). Pursuit by Cameroonian air assets was also impossible as the helicopters normally deployed to the frontier region were also in the capital for the military parade (AFP, May 18). Ironically, the parade's highlight was Cameroon's newly acquired Chinese armor, including two platoons of Type 07P infantry fighting vehicles (equipped with a 30 mm gun and a coaxial 7.62 mm machine gun) and three platoons of PTL-102-type armored tank destroyers (equipped with a 105 mm gun). The new armored vehicles are part of Cameroon's Bataillon blindé de reconnaissance (BBR – Armored Reconnaissance Battalion) (Cameroon Tribune, May 21; IHS Jane's Defence Weekly, May 21). On May 26, the BIR returned north to the Nigerian frontier along with some of Cameroon's new Chinese-built armored vehicles. The force of roughly 1,000 troops is expected to join 700 other troops already deployed to the frontier region in March to combat Boko Haram (Reuters, May 27).
The attack also came at the same time Cameroonian president Paul Biya was in Paris attending the "Paris Summit for Security in Nigeria" with high-level representatives from Nigeria, Chad, Niger, Benin, the United Kingdom, France and the United States. Cameroon has committed to joining Nigeria, Benin, Niger and Chad in contributing one battalion each of troops dedicated to combatting Boko Haram (Vanguard [Lagos], May 20). An existing joint force of troops from Nigeria, Niger and Chad has been largely ineffective in halting cross-border violence. Nigeria's president, Goodluck Jonathan, recently complained that Nigerian forces are unable to pursue Boko Haram forces when they cross the border without getting special permission from Yaoundé (Daily Trust [Lagos], May 19). Cameroon is now in the process of creating military bases in all ten regions of the country to improve local security as regional conditions deteriorate (Cameroon Post, May 18).
On the same night as the raid on the Chinese camp, gunmen also looted a police armory in Waza National Park, where Boko Haram is believed to be responsible for the kidnapping of a French family of seven last year (the family was later released, though it was unclear whether a ransom was paid). The attackers also destroyed a bridge linking different communities in the area, a tactic likely designed to inhibit the movement of security forces in the area. Several weeks earlier, Boko Haram attacked a military post 37 miles from the town of Waza to free a detained member (VOA, May 17). Waza is only 12 miles from the Nigerian border and the Sambisi Forest, a main base for Boko Haram and the suspected origin of the attacking force.
The Chinese operations in northern Cameroon are part of China's rapidly expanding role in Cameroon's economy. China is now Cameroon's number one customer for exports and became that nation's second-largest oil producer in 2011 after Sinopec purchased former Shell interests in Cameroon, uniting with Cameroon's National Hydrocarbon Corporation as a junior partner in the newly formed Addax Petroleum Cameroon Company (APCC). [1] China has also become a major arms supplier for Cameroon and is currently building two ships for use by the Cameroon Navy.
Note
1. John Daly, "Cameroon, West Africa's Latest Oil Battleground," March 25, 2012, https://oilprice.com/Energy/Crude-Oil/Cameroon-West-Africas-Latest-Oil-Battleground.html.
KHARTOUM STRUGGLES TO CONTROL ITS CONTROVERSIAL "RAPID SUPPORT FORCES"
Andrew McGregor
Since independence in 1956, Sudan's central government has formed a habit of using tribal-based (usually Arab) militias and paramilitaries to squash regional rebellions. Usually well-armed but poorly disciplined, these groups have operated under the light hand of various security agencies willing to ignore atrocities and war crimes to re-establish central government control. Now, however, this long-standing policy has begun to backfire on the Islamist-military regime in Khartoum, with the recently formed "counter-terrorist" Rapid Support Forces (RSF) began to operate outside the control of government authorities, creating even greater resentment against the government in Sudan's numerous regions of unrest.
The RSF commander is Major General Abbas Abd al-Aziz, a Ja'alin Arab from north Sudan and a trusted relative of President Omar al-Bashir as well as a senior member of the National Security and Intelligence Service (NISS – Jihaz al-Amn al-Watani wa'l-Mukhabarat), Sudan's much-feared internal security organization, under whose command the RSF operates. Abd al-Aziz's deputy and field commander is Muhammad Hamdan Daglo (a.k.a. Hemeti), a member of the Mahariya branch of the Northern Rizayqat of Darfur. The paramilitary of 5,000 to 6,000 men is believed to have the patronage of Sudanese Second Vice President Hassabo Muhammad Abd al-Rahman, a native of Darfur and the political secretary of the ruling National Congress Party (NCP). The commander of the South Kordofan-based RSF-2, Colonel Hussein Jabr al-Dar, was killed in a mid-May battle with the Sudan People's Liberation Movement/Army Northern Command (SPLM/A-NC) near the South Kordofan capital of Kadugli (Sudan Tribune, May 24; Radio Dabanga, May 26).
A common demand of much of Sudan's armed and political opposition is the dissolution of the NISS. The creation of a large, well-armed militia under its own command and officially tasked with "counter-terrorism" activities is an important step in entrenching itself within the larger national administration (Middle East Online, May 21).
According to General Abd al-Aziz, the RSF includes in its ranks retired and experienced military men as well as recruits from various parts of the country who receive four months of training before deployment on the battlefield, including lessons on international human rights and the rights of civilians in war zones (Sudan Vision, May 29; AFP, May 21). However, there is widespread concern that former members of Darfur's notorious Janjaweed militias implicated in serious war crimes are being brought into more formal formations such as the Border Guards and RSF to shield them from prosecution.
The leading rebel movements still active in Darfur, the Justice and Equality Movement (JEM), the Sudan Liberation Movement/Army of Abd al-Wahid al-Nur (SLM/A-AW) and the Sudan Liberation Movement/Army of Minni Minnawi (SLM/A-MM) urged the UN Security Council in April to launch an "immediate investigation of the recent escalation of genocide in Darfur by the Rapid Support Forces from February 28 this year to date" (Radio Dabanga, April 23).
Two-time Sudanese prime minister and current leader of the opposition National Umma Party (NUP) Sadiq al-Mahdi was detained and interrogated by national security prosecutors in mid-May after making public remarks critical of the RSF for its violence against civilians (the NUP has a significant power base in Darfur) and its alleged inclusion of foreign (mostly Arab) fighters from the Central African Republic, Chad, Libya and Mali in its ranks. National Assembly speaker al-Fatih Izz al-Din even accused al-Mahdi of "treason," saying the RSF deserved praise for its anti-insurgency operations (Radio Dabanga, May 15). NISS charges against the former PM included "inciting the international community against Sudan" and "causing unrest among the regular troops." Al-Mahdi responded with an allusion to President al-Bashir, noting that: "Speaking the truth is the best form of jihad when the sultan is unfair" (Radio Dabanga, May 14). It is worth noting that when al-Mahdi was in his second term as prime minister (1986-1989), he relied heavily on Baqqara (cattle-raising) Arab militias known as murahalin who committed numerous atrocities against South Sudanese Dinka tribesmen during the second civil war.
Malik Agar, chairman of the Sudan Revolutionary Front (SRF – an umbrella group of armed opposition movements), denounced attempts to "muzzle" al-Mahdi, claiming that the RSF had "expanded their activities to the Nuba Mountains, Blue Nile and even North Kordofan's al-Ubayd and its surroundings. They burn hundreds of villages and kill and displace thousands of Sudanese citizens, rape and kidnap hundreds of women and loot civilians' property, for their systematic impoverishment" (Radio Dabanga, May 16).
Backed by field commander Muhammad Hamdan Dalgo, General Abd al-Aziz held an angry press conference to respond to al-Mahdi's charges and earlier allegations from United Nations/African Union Mission in Darfur (UNAMID) chief Muhammad ibn Chambas:
We didn't loot. We didn't burn any villages. We didn't rape… It's the rebels who are destroying water resources, burning villages and committing race-based killings. Then they try to put the blame on us (AFP, May 14).
The NISS director of operations, Major General Ali al-Nasih, insists that the RSF is a highly disciplined force and part of the NISS command structure: "More than 6,000 security personnel are distributed at petroleum sites, co-deployed with the armed forces at borders and co-working with police to protect the national capital and other major towns" (Sudan Vision, May 25). The general also maintains that the paramilitary engages in such activities as public health, environmental protection and food distribution.
General Abd al-Aziz has admitted that the RSF has committed some human rights violations, but described these incidents as "limited and individual" (Radio Dabanga, May 16). Such dissimulation has not impressed SPLM-N secretary-general Yasir Arman, who urged all Sudanese to "campaign against the RSF war criminals" at home and abroad: "The RSF troops are mercenaries, who do anything for material gains. This [absorption of the Janjaweed into the Sudan Armed Forces (SAF)] may tear Sudan apart by destroying the social fabric" (Radio Dabanga, May 14).
On May 19-20, heavy fighting broke out in the North Darfur capital of al-Fashir between police and Haras al-Hudud (Border Guard) units allegedly supported by allied RSF members (both units draw heavily on former Janjaweed members) (Independent, May 20). The paramilitaries, who are accused by local residents of looting, armed robbery, rape and drug trafficking, had clashed earlier with police in January 2013, killing two policemen, and again this last April when Border Guards attempted to break into the Agricultural Bank in al-Fashir (Radio Dabanga, January 31, 2013; March 18, 2014). The former Janjaweed, who were once richly rewarded for targeting civilian populations in Darfur, have fallen victim to budget cuts forced by the separation of oil-rich South Sudan in 2011 and are eager to make up the difference at the expense of the residents of Darfur and Kordofan. Using government-supplied arms to extort cash is nothing new to RSF field commander Muhammad Hamdan Dalgo, who led a 2007 rebellion by Mahariya Border Guard irregulars demanding payment of back-wages. [1]
In late 2013, thousands of RSF recruits (mostly from Darfur) were shipped to the battlefields of South Kordofan, where they suffered heavy losses in fighting against SPLM/A-NC rebels. Subsequently, they were stationed in the North Kordofan capital of al-Ubayd. After various rampages and assaults on the local population (generally viewed as pro-government) were followed by massive protests against their presence, the RSF was ordered back to Darfur in February, where they immediately began attacking local villages and displacing tens of thousands of people (Sudan Tribune, February 26). Unable to control the militia, the Sudanese government was reported to have paid the RSF $3 million to evacuate its forces from al-Ubayd (al-Taghyeer [Khartoum], February 13). In west Kordofan, repeated incidents of looting, assaults and sexual attacks by RSF personnel in 2013 led local people to rise up against the paramilitary, eventually receiving armed support against the RSF from the local SAF garrison in Kharasan (Radio Dabanga, February 26).
Under these conditions, the RSF was naturally as unwanted in Darfur as it was in Kordofan; a statement by a coalition of 12 Darfur civil society organizations condemned the praise heaped on the paramilitary by its commanders and patrons:
The RSF militias, under the command of the National Intelligence and Security Services, seemingly have been commended for the burning of hundreds of villages in South and North Darfur since February this year; for killing, wounding, raping and looting the property of innocent civilians, and causing the displacement of hundreds of thousands of Darfuri people (Radio Dabanga, April 24).
On May 21, a pro-opposition news website claimed that "an informed source" had described a major clandestine airlift of RSF fighters to Libya in post-midnight flights from Khartoum Airport. Accompanied by Qatari-bought Sudanese-manufactured weapons, these RSF units were being sent to support hard-pressed Islamist forces in Libya in return for emergency financial support and oil shipments from Qatar and Libya respectively (Hurriyat Sudan, May 21). If this unconfirmed report is true, such a deployment may be more an effort to remove this unruly paramilitary from Sudan than a sincere effort to support Libya's Islamists.
Note
1. "Border Intelligence Brigade (al-Istikhbarat al-Hudud, a.k.a. Border Guards)," Sudan Human Security Baseline Assessment (HSBA), Small Arms Survey, Geneva, November 2010, https://www.smallarmssurveysudan.org/fileadmin/docs/facts-figures/sudan/darfur/armed-groups/saf-and-allied-forces/HSBA-Armed-Groups-Border-Guards.pdf.