Operation Shujaa Targets Islamic State's Leadership in Congo with Arrests of Salim Mohammed, Benjamin Kisokeranio, and Cheikh Banza
Publication: Militant Leadership Monitor Volume: 13 Issue: 1
By: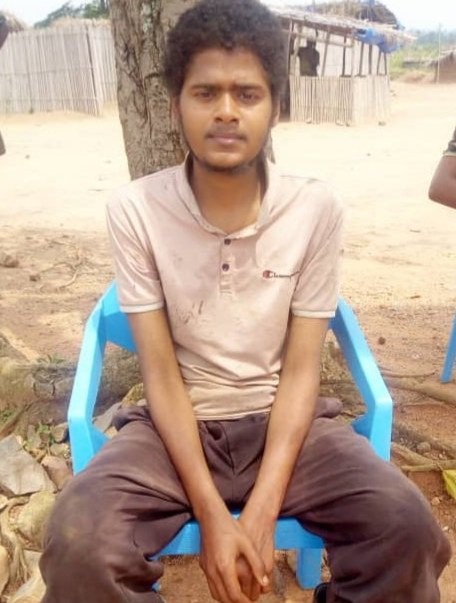 On January 30, Kenya announced it would seek the extradition of Kenyan national Salim Mohammed, who was arrested in the Democratic Republic of Congo (DRC) three days earlier. Although the DRC has not provided details on  Mohammed's capture,  a photo of him was released after his arrest, with Mohammed appearing disheveled  and demoralized (the-star.co.ke, January 30). As a university graduate of Turkey, and a member of Islamic State in Central African Province (ISCAP) in the DRC possessing experience with  and ties to militants in Mozambique, Mohammed represents the international orientation of ISCAP (Militant Leadership Monitor, November 2021).
Mohammed's arrest comes on the heels of other arrests of ISCAP leaders and is a counter-terrorism success for the DRC, Kenya and the region generally. On January 17, for example, Benjamin Kisokeranio was arrested in South Kivu, DRC while he was entering the state from Burundi. His transnational movements, therefore, reflect ISCAP's regionalization (ugnews24.info, January 17). The group's attacks are mostly confined to the DRC and, more recently, Uganda, but its two branches in the DRC and Mozambique evidently have operatives across the region.
The arrest of Kisokeranio is also a key victory in the joint counter-terrorism campaign launched by the Uganda People's Defense Forces (UPDF) and their counterparts in the DRC (newvision.co.ug, January 15). The campaign commenced after the November 20, 2021 ISCAP bombings in Kampala, and now has a high-level ISCAP leader's arrest to show for its success. Moreover, Kisokeranio's former role as a deputy to the founder of the group's  predecessor, Jamil Mukulu, who  himself was arrested in Tanzania in 2015, shows that the old guard of jihadism in the DRC is becoming increasingly inactive (observer.ug, April 24, 2015).
Since Kisokeranio's arrest, Operation Shujaa has turned its attention toward Bongela Chuma (real name: Zakaria Banza Souleymane), who is allegedly ISCAP's current leader. Chuma was among the 900 prisoners freed in a prison break by ISCAP's predecessor, Allied Defense Forces (ADF), at the Kangbayi prison in the DRC in 2017 (security councilreport.org, June 4, 2018). Given that ISCAP's most sophisticated operation was a subsequent prison break executed at the same location that freed 1,200 prisoners in October 2020, Chuma was likely at the helm of its  organizational planning (aljazeera.com, October 20, 2020).
We can believe the claims of Operation Shujaa's leadership that its soldiers are on Chuma's tail.  On December 28, 2021, for example, Chuma's own brother, Cheikh Banza Mudjaribu Zakaria Abah Adore (Chiekh Banza), was arrested in Goma, DRC, where he preached at the same mosque  as Chuma himself  before his arrest in 2017 (lescoulissesrdc.com, January 6). Cheikh Banza was still using the mosque to recruit for ISCAP and raise money to send motorcycles to fighters at the group's main bases in the jungles of Beni, DRC.
Prior to the arrests of Mohammed, Kisokeranio, and Cheikh Banza,  and the launch of Operation Shujaa, DRC soldiers arrested a Jordanian IS member in September 2021 who arrived in the state  to teach ISCAP militants to conduct drone operations, among other skills (actualite.cd, September 22, 2021).  The Jordanian's arrest corroborated that ISCAP had established not only communication ties to IS' leadership in the Middle East, but that both entities were affiliated through joint training and logistics activity as well. ISCAP's increasing operational effectiveness, in addition to its continued video and photograph releases through IS' centralized media apparatus', have shown that the Jordanian's arrest was not decisive in stopping the group's progression.
The widening geographic scope of ISCAP operations in the DRC and the group's persistence thus far in spite of arrests indicates that these new arrests alone will not lead to the group's sudden demise. Nevertheless, Operation Shujaa is the most coordinated effort to target ISCAP cells in the DRC to date, and its success should be measured over a longer time frame. Presently, it also appears that ISCAP is no longer viewed regionally as a secondary security concern, but as a top counter-terrorism priority.