Bulgaria: Russian Espionage, Security and Politics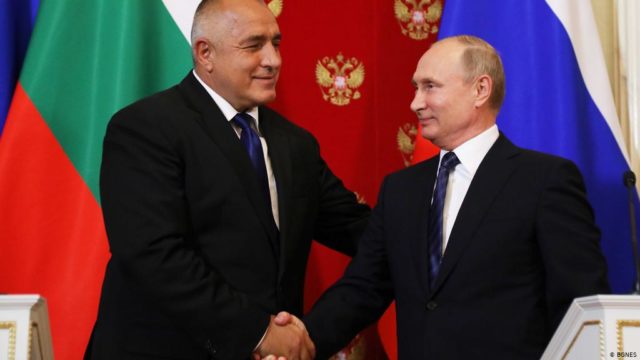 Join The Jamestown Foundation on April 15th at 1 PM for the virtual webinar, Bulgaria: Russian Espionage, Security and Politics.
Bulgaria made the international headlines in March with the uncovering of an espionage network within the defense ministry that was providing classified information to the Russian embassy in Sofia. While the government arrested six Bulgarian citizens and expelled two Russian diplomats, the Bulgarian president and most political parties running for parliament in the April elections remained silent. The elections produced a fragmented parliament with no clear majority capable of forming a coalition government. Prolonged political instability would afford Moscow more opportunities for its subversive activities.
Russia's emboldened espionage operations, its economic penetration through energy projects and real estate holdings, support for local pro-Russian organizations and political parties, along with a massive disinformation campaign, signify growing interference in Bulgarian politics and undermine Sofia's position in the EU and NATO. In which direction is Bulgaria heading? Dr. Ognyan Minchev, Dr. Velizar Shalamanov, and Dr. Mark Kramer will discuss the cross-section of Russian espionage, security and politics in Bulgaria.
---
Featuring
Dr. Mark Kramer 
Director of Cold War Studies Project, Davis Center for Russian and Eurasian Studies, Harvard University 
Dr. Ognyan Minchev
Professor of Political Science, University of Sofia, Bulgaria
Executive Director, Institute for Regional and International Studies, Sofia 
Dr. Velizar Shalamanov 
Chairman of the Board of NATO Communications and Information Agency, Former Minister of Defense, Bulgaria
Moderator
Margarita Assenova
Senior Fellow, The Jamestown Foundation
---
Participant Biographies
Dr. Mark Kramer is the Director of the Cold War Studies Project at the Davis Center. He is the author and/or editor of several books and has written nearly 200 articles on a variety of topics. He has worked extensively in newly opened archives in all the former Warsaw Pact countries and several Western countries. He edits both the Harvard Cold War Studies Book Series and the peer-reviewed Journal of Cold War Studies.
Dr. Ognyan Minchev is a professor of political science at the University of Sofia, Bulgaria. He is also the Executive Director of the Institute for Regional and International Studies (IRIS), an independent think tank, providing policy analyses on regional and international security and cooperation in Central and Eastern Europe. Dr. Minchev has lectured at many US and European universities and is the author of numerous publications on the post-Communist transition of Central and Eastern European countries and issues of international security and cooperation.
Dr. Velizar Shalamanov has served as the Chairman of the Supervisory Board of NATO Communications and Information Agency since 2019. After 19 years in the military, followed by an academic career at the Bulgarian Academy of Sciences, Dr. Shalamanov has had several tours of public service: Deputy Minister of Defense (1998-2001), Minister of Defense (2014) and Director Demand Management in NATO's IT and Cyber Agency (2009-2017). Since 2018, Dr. Shalamanov has been Deputy Director of the Institute of Information and Communications Technologies, focusing on consolidation of the academic cyber capacity in Bulgaria and the EU (under a H2020 project) and the study of best practices for effectiveness, efficiency and cyber resilience of IT organizations, the role of IT in institutional change management. He defended his PhD thesis in Kyiv (1991) and became Associated Professor in 1998. On April 4, 2021, Dr. Shalamanov was elected a member of the Bulgarian parliament from the center-right Democratic Bulgaria-United coalition.
Margarita Assenova is a Senior Fellow at The Jamestown Foundation. She is a regular contributor to the Jamestown publication Eurasia Daily Monitor on political and energy security developments in the Balkans and Central Asia. Assenova is a recipient of the John Knight Professional Journalism Fellowship at Stanford University for her reporting on nationalism in the Balkans. Assenova's latest books include Eurasian Disunion: Russia's Vulnerable Flanks (The Jamestown Foundation, 2016), a critical study on Russian subversion in Europe, Eurasia and Central Asia, co-authored with Janusz Bugajski, and the edited volume Azerbaijan and the New Energy Geopolitics of Southeastern Europe  (The Jamestown Foundation, 2015).