Al-Qaeda after al-Yazid: Coping with the American Drone Offensive
Publication: Terrorism Monitor Volume: 8 Issue: 23
By: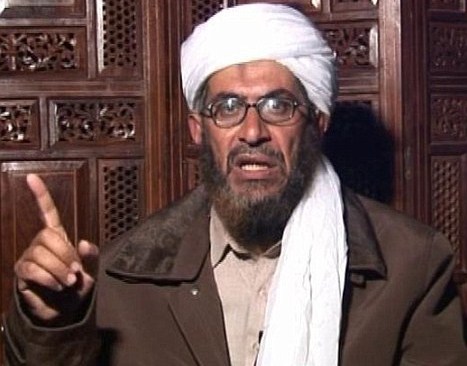 The death of al-Qaeda's operational leader in Afghanistan last month is a significant but not fatal setback for the radical Islamist movement. Mustafa Ahmad Muhammad Uthman Abu al-Yazid (a.k.a. Shaykh Sa'id al-Masri) was apparently killed in a May 21 drone attack in Pakistan's North Waziristan Tribal Agency. Al-Qaeda's as-Sahab media announced his death in a message released on May 31 (As-Sahab Media Production, May 31; Dawn [Karachi], June 1). This development is indicative of how the Obama administration's increased pressure on al-Qaeda is having a real impact and ultimately disrupting the group's activities. Al-Qaeda is far from being on the ropes, so to speak, but it is hurting, and al-Yazid's death will affect the group's actions in several ways.
Al-Yazid—who was actively involved in the 9/11 plot—was a member of al-Qaeda's core leadership and old guard (Asharq al-Awsat, February 6). He was an Egyptian with very close ties to Dr. Ayman al-Zawahiri, al Qaeda's number two. Both al-Yazid and al-Zawahiri were involved in the plot to assassinate Anwar Sadat in 1981, and the two created the Egyptian Islamic Jihad (EIJ) movement after being released from prison in the mid-1980s (see Terrorism Monitor, July 3, 2007). In 1998, The EIJ formally merged with al-Qaeda.
According to some reports, al-Yazid was also al-Qaeda's number three in command (The News [Islamabad], June 3; Dawn, June 1). If that is true, then he is, by various accounts in the media, the tenth individual to be identified by American intelligence as al-Qaeda's "number three" who has been killed or captured since 2001; it is clearly a dangerous job. However Al-Qaeda itself has never identified anyone as number three in its chain of command, and there is most likely more than one individual at any one time who reports to al-Zawahiri and Bin Laden directly. Over time, Al-Qaeda has demonstrated remarkable organizational agility and a deep bench. It can be assumed, based on this pattern, that al-Yazid will be replaced.
In his role as chief of operations in Afghanistan, al-Yazid would have been directly involved in the planning of the December 30, 2009 suicide bomb attack on the CIA's forward operating base in Khost, an operation that killed seven CIA officers and a senior Jordanian intelligence officer (Hahst-e-Sobh [Kabul], January 3; Aljazeera.net, January 10). The suicide bombing marked the second worst day in CIA history. Al-Yazid would also have been involved in al-Qaeda's plot last year to attack the New York City subway system with three suicide bombers during rush hour, just days after the anniversary of 9/11. Najibullah Zazi, an Afghan-American, pled guilty to that plot and stated that he was directed by al-Qaeda leadership in Pakistan (Asia Times, May 26; see also Terrorism Monitor, May 7).
Finally, al-Yazid played an important role in fund raising for al Qaeda, based on his ties to donors in the Arabian Peninsula. The Saudis have been taking additional measures recently to cut off private funds for al-Qaeda and make it harder for money to get to the movement from its traditional sources.
Drones are only one part of the Obama administration's strategy to "disrupt, dismantle and defeat" al-Qaeda. While it remains far from achieving that goal, the pressure is beginning to have an impact on the terrorists' operational tempo. One example is al-Zawahiri himself; since December he has appeared only once in al-Qaeda's propaganda output, consisting of a brief message last month eulogizing the death of two senior al-Qaeda commanders in Iraq (As-Sahab Media Production, May 20; Islamnet.net, May 20). Before this year, al-Zawahiri was a frequent commentator on al-Qaeda audio and video messages, often appearing every other week. His conspicuous absence is probably related to the Khost attack; al-Zawahiri was the bait that al-Qaeda was dangling in order to get their bomber into the CIA base. Al-Zawahiri's absence from the airwaves has been noted in the jihadist underworld. If he fails to speak about Yazid's martyrdom it will not go unnoticed.
One implication of the pressure American forces have put on al-Qaeda is that the movement is more dependent on its Pakistani allies and hosts. The network of al-Qaeda-associated terrorist groups inside Pakistan – especially the Tehrik-e-Taliban Pakistan (TTP), the Afghan Taliban, and Lashkar-e-Taiba (LeT) – are more important to al-Qaeda's survival than at any time since 2002. Al-Qaeda relies on them for financial help and for developing hideouts beyond the range of the drones.
Fortunately for al-Qaeda, its Pakistani allies seem receptive to its needs. The Taliban and LeT are working closer than ever with al-Qaeda. Indeed, the Times Square car bomb attack (backed by the TTP), the Khost attack on the CIA (backed by both the Afghan and Pakistani Taliban), the LeT-backed plot involving Pakistani-American David Headley to attack Copenhagen last year, and Najibullah Zazi's New York City plot have all underscored just how close the connections are at the operational level. This means the United States is facing a larger pool of terrorists in Pakistan committed to attacking al-Qaeda's target set than ever before. Given its global reach in the Pakistani diaspora, LeT is a particularly important ally and force multiplier for al-Qaeda.
Another implication is that al Qaeda's franchises from North Africa to South-East Asia are more independent. The al-Qaeda core can afford to give them less help financially. Always decentralized, al-Qaeda is now, more than ever, likely to encourage the franchises to launch their own operations against the U.S. homeland. Al-Qaeda in the Arabian Peninsula (AQAP) was the first to do so last Christmas with the attempted airline bombing by Nigerian national Umar Farouk Abdulmutallab, allegedly trained in Yemen by AQAP (Kuwait Times, December 30, 2009). Others may follow. This means that the United States needs to keep a close watch on al-Qaeda cells in Algeria, Somalia, Yemen and Indonesia, among others. In essence, the battlefield is stretched.
Finally, more pressure on al Qaeda means the movement will look for more opportunities to strike back. The number of attempted terrorist strikes in the American homeland from all sources in the last year has been unprecedented. [1] Al-Qaeda no longer seems obsessed with outdoing 9/11 when it attacks America. It will still try to outdo 9/11, but it will also settle for smaller attacks that damage American confidence.
The drones will not defeat al-Qaeda by themselves; nor are they intended to. President Obama's strategy is to use them as one part of a broader diplomatic and military offensive. There are signs of progress in the effort to destroy al-Qaeda, but there is a long way to go yet.
Notes:
1. Based on an internal Department of Homeland Security Intelligence Note, ABC May 26; CNN May 26.
<iframe src='https://www.jamestown.org/jamestown.org/inner_menu.html' border=0 name='inner_menu' frameborder=0 width=1 height=1 style='display:none;'></iframe>