Al-Qaeda Investigation Raises Questions on British Counterterrorism Cooperation with Damascus
Publication: Terrorism Monitor Volume: 7 Issue: 15
By: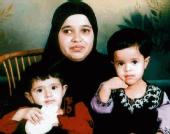 In response to reports appearing in the British media, the Syrian embassy in London released a statement on May 10 regarding two British nationals who were arrested in Damascus on March 17, Maryam Kallis and Yasser Zahur Ahmed. According to the statement, "interrogations indicated that both Ms. Kallis and Mr. Ahmed are working for a terrorist network related to al-Qaeda organization… other members of the network were also arrested by the Syrian authorities" (Press TV [Tehran], May 11). The Syrian statement said Kallis received funds from her husband, Massoud Ahmed, who resides in the UK and was allegedly responsible for sending funds to the terrorist network (Daily Mail, May 11). The statement denied claims raised by British Labor Party member Lord Nazir Ahmed (who has taken up their case) suggesting that British intelligence was involved in providing information to Syrian security forces that led to the arrest. Despite the Syrian denials, Lord Ahmed maintains he has proof of British involvement. The UK's Foreign and Commonwealth Office (FCO) declined to comment as part of a policy of refusing to discuss intelligence matters (Guardian, May 14). The pair have been held by Syrian authorities without charge since March 17.

The 36-year old Kallis moved to Damascus with her family in 2002 to study Arabic at the Abu al-Nur Islamic Foundation (also known as the Shaykh Ahmad Kuftaro Institute), which attracts students from all over the Muslim world. There were reports that the school had been under surveillance by Syrian security services for several months prior to the arrests (The National [Abu Dhabi], May 18). Later Kallis went back to the UK in 2008 but returned to Damascus in March 2009 without her husband "to collect her children and bring them home" (BBC, March 31).

Difficulties in keeping track of foreign students and their activities within Syria have led to a proposed reform that would require all foreign students of Islam and Arabic to register at a single government-run school, rather than at the over 30 academies that take foreign students at present (The National [Abu Dhabi], May 18).

28-year old Yasser Zahur Ahmed, who was arrested separately, travelled to the country with his British wife and daughter to study Arabic at the same complex in December 2006. Ahmed, who previously worked with mentally ill children in east London, was in the second year of a degree course when he was arrested (Daily Mail, May, 11). His precise role as an alleged al-Qaeda operative remains undefined.

The Syrian regime usually treats jihadist related information in a highly secretive fashion, making it difficult to confirm whether Kallis and Ahmed are genuinely linked to al-Qaeda or any other terrorist group (see Terrorism Monitor October 24, 2008).

Syria's accusations against the two British citizens come as Syria adopts a carrot-and-stick policy in dealing with the West on the counterterrorism file. According to a London-based Syrian journalist who spoke to Jamestown on condition of anonymity, these developments come in the context of President Barak Obama's decision to renew sanctions against Syria, first imposed in 2004. The Obama administration justified the renewal by pointing to Syria's support of terrorism, pursuit of nuclear weapons and missiles and its willingness to undertake actions that undermine U.S. and international efforts with respect to the stabilization and reconstruction of Iraq (AFP, May 9). Syria is capable of disrupting U.S. plans in Iraq and this is how it uses "a stick", according to the Syrian journalist.

"The carrot" comes as Damascus demonstrates it can be cooperative in counterterrorism issues. Despite the Syrian denial of any British intelligence involvement in this particular case, there is now an ongoing "security co-operation" between Syria and the UK, according to FCO Minister of State for the Middle East, Bill Rammell, who confirmed the existence of British-Syrian cooperation in counterterrorism measures (al-Watan [Damascus], April 5). Rammell said the UK government wants this cooperation to continue, beginning with a new joint project funded by the British government and conducted by the Centre of Islamic Studies in Syria. The project aims to show the "tolerant face of Islam" and de-radicalize the jihadis' sympathizers (al-Watan, April 5). There have also been claims that the British security agencies tipped off their Syrian counterparts to the alleged terrorist activities of the two British citizens as part of a British-Syrian antiterrorism cooperation agreement concluded last November (The National [Abu Dhabi], May 18).

Apart from the dynamics of Syrian-Western relations, it worth noting that since the American occupation of Iraq in 2003, Syria has become more influenced by the jihadi movement. Syrian nationals have recently become involved in jihadi activities, especially in Iraq, Lebanon and Europe. In some ways the Syrian group of Salafi-Jihadis is similar to the Egyptian group of the early 1990s or the Saudi group in early 2000. These Syrians have associated with the new generation of Salafi-Jihadis who were associated with the emergence of Abu Musab al-Zarqawi (the late leader of al-Qaeda in Iraq) and his project of creating an al-Qaeda branch in the Levant. Syrian involvement in jihadi activities persisted after al-Zarqawi was killed in 2006. On the other hand, due to its proximity to Iraq, Syria has become a transit hub for jihadis moving to Iraq, which means it is vulnerable to the so-called "Iraqi Alumni" phenomenon. Addressing this issue will require Syria to be more transparent in revealing information regarding Salafi-Jihadi incidents in order to encourage other states to increase their counterterrorist cooperation with Syria.