Al-Shabaab's Unavoidable Clash with Somaliland Democracy
Publication: Terrorism Monitor Volume: 8 Issue: 33
By: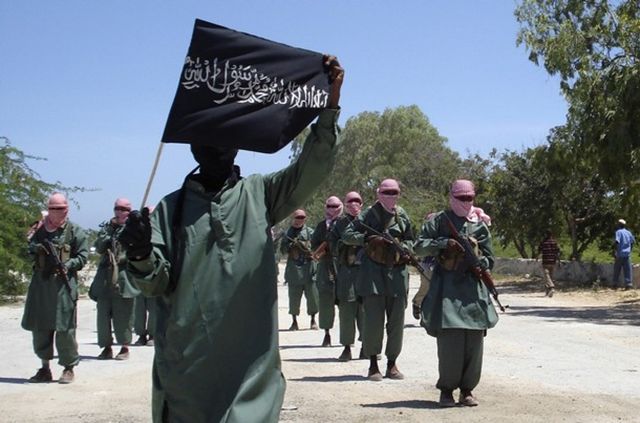 If the suicide bombings in Kampala during the World Cup finals were a sign of al-Shabaab's plans to fight outside of southern Somalia, then Somaliland's new ruling party must prepare for more attacks. Al-Shabaab leader Shaykh Ahmad Abdi Godane "Abu Zubayr" has made clear his intention to expand al-Shabaab's jihad to his native Somaliland.
Somaliland's democratic political system and desire for independence are to Shaykh Abdi Godane what Egypt's secular state is to Ayman al-Zawahiri and Saudi Arabia's friendship with the United States is to Osama bin Laden – blasphemy. Abdi Godane is a Salafist who fought with al-Qaeda in Afghanistan until the end of 2001 and calls for jihad "until Islamic law is implemented on all continents of the world" (AFP, May 13, 2009).
Shaykh Abdi Godane began his rise to leadership in al-Shabaab after he was released from prison in Somaliland in 2006 and then fled to southern Somalia to join the Islamic Courts Union (ICU) in its fight against Ethiopia. He became the leader of al-Shabaab in 2007 and has since courted Osama bin Laden by modeling al-Shabaab after al-Qaeda. He declared himself "in service to bin Laden" in 2009 and instituted a chain of command patterned after al-Qaeda, including individuals assigned to financing operations, people charged with recruiting, training and preparing suicide bombers, and an intelligence gathering arm. [1]
Abdi Godane's political beliefs hold no sympathy for democratic institutions, which he sees as imitations of Christian and Jews. He instructs Muslims to refrain from these "Western ways" and accuses the "un-Islamic" government of Somaliland of achieving only low income, unemployment, poor infrastructure and economic collapse (Daily Nation [Nairobi], June 24, 2010; September 3, 2009).  The way forward that he offers Somalia is to create an Islamic Emirate, incorporating southern Somalia, Puntland, Somaliland, the Ogaden region in Ethiopia, and ethnic Somali areas in northern Kenya (Al-Arabiya.net, June 26).
Ayman al-Zawahiri acknowledged al-Shabaab's membership in the international jihadist brotherhood when he responded to Shaykh Abdi Godane's pledge to bin Laden and called al-Shabaab the "lions of Islam in Somalia" (As-Sahab Media Foundation, November 10, 2008).
Al-Shabaab has not carried out a major attack in Somaliland since October 2008, when Abdi Godane organized three suicide bombings in Hargeisa on the United Nations Development Program office, the Ethiopian consular mission and the Presidential Palace.  However, this does not mean Abdi Godane has not been involved in plotting attacks in the region since then. Somaliland's security forces foiled at least three al-Shabaab plots in the country in 2010, twice in the month before the June 26 presidential election:
• On January 9, Somaliland security forces in Hargeisa uncovered six rockets and two mortars at a mosque where the imam had spoken out against militant suicide bombings (Reuters, January 9).
• On June 10, Somaliland police in Burao arrested a sleeper cell of seven male and four female al-Shabaab militants with small arms, hand grenades and explosives in their possession (Somaliland Press, June 10).
• On June 14, Somaliland police in Gabiley arrested suspected al-Shabaab militants, including two men and two women, one of whom was carrying explosives in her luggage bag (Somaliland Press, June 14).
The arrests of the al-Shabaab militants and prevention of any disruption at the June 26 general elections was an important victory for Somaliland's security forces because they came amidst well-publicized threats from Abdi Godane to make Somalilanders "face the consequences" of casting their ballots (Kulmiye.org, June 28).  Three days before the election, he released an audio recording on the internet encouraging Muslims "to fight… till everyone is killed; that is much easier than legalizing the devil's principles such as constitutions or making a ruler who governs against Allah's laws"  (Reuters, June 25). These threats never materialized thanks to the work of Somaliland's security forces, but al-Shabaab will try to strike again. After claiming credit for the July 11 World Cup bombings, Abdi Godane announced that "what happened in Kampala is just the beginning" (AFP, July 15).
If the leaders of Kulmiye, the winning party in the election, are as serious as their actions indicate, al-Shabaab will face increasing difficulty in carrying out attacks in Somaliland. Last January, Kulmiye's top diplomat visited Washington D.C. to discuss Somaliland's need for economic and political support, and to find a viable solution to the security issues in the Horn of Africa (Somaliland Press, January 22). After winning the election, Kulmiye has taken steps to strengthen its security, deepening alliances with Ethiopia and Britain. In July, British intelligence officers met with Somaliland's new president in Hargeisa to inspect an office designed to monitor al-Shabaab and Ethiopian security operations. British intelligence has also provided special counterterrorism training to the head of Somaliland's Criminal Investigation Department in Addis Ababa (Somaliland Press, July 17).
Kulmiye's international relations strategy is also set at countering Abdi Godane's anti-democracy, anti-Somaliland independence, anti-Western message. Somaliland's new foreign affairs secretary articulated the government's goals to include: 1) consolidating Somaliland's democratic system to deny extremist groups the opportunity to find a safe haven, 2) preserving Somaliland's national sovereignty and achieving political recognition, and 3) improving Somaliland's international relations by deepening the country's engagement with the African states, America and Europe (Kulmiye.org, May 21).
In 2010 al-Shabaab has captured areas in Central Somalia as far north as the Galgadud region, while the suicide bombings in Kampala show the group is presenting its credentials as a bona fide international jihad group – not merely a local militia (Garowe Online, April 29). Al-Shabaab's now undisputed capacity to strike outside southern Somalia will force Kulmiye to be vigilant and coordinate its security with its allies in the West and Ethiopia.
Somaliland's democratic system provides optimism to Somalis in an otherwise war torn country, but Somaliland's democracy is also the reason why al-Shabaab will never reconcile with the country. Shaykh Abdi Godane's Islamist vision for Somalia loses credibility when democratic Somaliland has peace and stability. Therefore, Somaliland must not only fight to keep al-Shabaab militants out, but also to preserve its institutions, which may be the strongest counterterrorism weapon.
Notes
1.    Godane's pledge to Bin Laden was part of a 48 minute video released to jihadi websites on September 22, 2009. See AFP, September 22, 2009.