Alexei Navalny Blasts Ingushetia's Government for Extravagant Spending
Publication: Eurasia Daily Monitor Volume: 10 Issue: 47
By: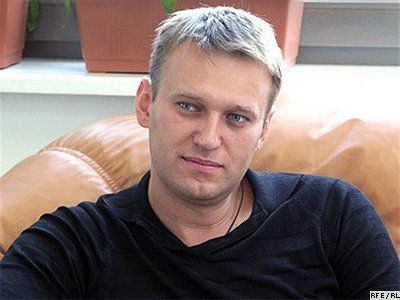 The most influential Russian opposition figure and crusader against government corruption, Alexei Navalny, has turned his attention to the North Caucasus once again. On March 1, Navalny revealed a document that implicates Ingushetia's government in planning to spend nearly $90,000 to enable a fashion designer from Ingushetia to present her work at a fashion show in Moscow. Navalny pointed out that it was unfair for "the budget of the republic of Ingushetia, which is, unfortunately, replenished from anywhere but Ingushetia itself" to finance the young designer's participation in an expensive fashion show in the Russian capital. "Perhaps some other opportunities should be found to support the young designer, instead of loading everything on the shoulders of [ethnic] Russian taxpayers who carry Ingushetia, Chechnya and many other things," the Russian opposition leader wrote. Navalny further suggested that if women were not attacked for not wearing the hijab in the North Caucasus, "a fashion week show could have been organized right in Nazran itself" (https://navalny.livejournal.com/777827.html). He posted a link to a YouTube video showing men driving in a car, apparently in Chechnya, and shooting a paintball gun at females not wearing headscarves (https://www.youtube.com/watch?v=9S3RxdboC2g&feature=youtu.be).
The irony of the situation, of course, is that Ramzan Kadyrov, known for his insistence on imposing a strict quasi-Islamic dress code on women in Chechnya, is staunchly supported by Vladimir Putin. So Navalny's sarcasm potentially is applicable not only to Chechnya and Ingushetia, but to the much larger problem of Moscow's policies in the North Caucasus that wittingly or unwittingly promote Islamism and traditionalism. So far, there has been little novelty in Navalny's approach to the problems of the North Caucasus, which comes down to supporting the catchy slogan "Stop Feeding the Caucasus!" (https://navalny.livejournal.com/627082.html). Essentially, this slogan means that Russians do not want to have anything to do with the North Caucasus. Although many Russians still think that Moscow should exercise political control over the region without financially subsidizing it, such control might also be costly and unsustainable. The North Caucasus' financial dependence on Moscow is the flip side of Moscow's struggles to retain control over this region. Changing this relationship would be hard for any Russian leader, but its viability is also constantly called into question.
Navalny's diatribe against Ingushetia's leadership may play into the hands of the opposition in Ingushetia given that he directly shamed Yunus-Bek Yevkurov in his blog entry. Corruption in Yevkurov's government is a topic that Ingushetia's opposition brings up quite frequently. On February 25, Putin met with the head of Ingushetia in the Kremlin. In reporting to Russia's president, Yevkurov started with glowing figures showing a decrease in the number of terrorism-related crimes. According to Yevkurov, in 2012, such crimes dropped by 50 percent in comparison to the previous year. The gross regional product (analogous to GDP) rose in 2012 by over 10 percent, and tax revenues substantially increased, the head of Ingushetia reported. However, Ingushetia's official unemployment rate remains a whopping 47 percent (https://news.kremlin.ru/news/17579).
An Ingush businessman based in Moscow, Aslan Khamkhoev, analyzed Yevkurov's report, comparing it to officially available data, and found numerous inconsistencies. Part of the problem is related to highly unreliable statistics: even such a basic indicator as the total population of the republic of Ingushetia fluctuates between 419,000 to 512,000 people, a difference of almost 100,000. Some economic indicators inevitably rise, because more money from Moscow's coffers flow in, Khamkhoev noted, but this does not contribute to actual job creation or the economic development of the region (https://publicpost.ru/blog/id/26712/).
Despite the fact that there have been only modest or no improvements in Ingushetia's economic performance, Yevkurov still has a chance to remain in power. In September 2013, Ingushetia, along with Dagestan, is set to hold regional governor's elections, and Yevkurov would probably not stand a chance of being elected. Yet, according to the newspaper Kommersant, the Russian government is considering tweaking the electoral law in such a way that it would allow regional parliaments to elect governors. The Russian government is especially concerned about the republics of the North Caucasus, where "the electoral process might destabilize the situation" (https://www.kommersant.ru/doc/2140768). Having the parliaments elect the governors would mean in effect that the governors in the North Caucasus would still be appointed by Moscow, especially since the proposed changes do not simply allow the parliaments to elect governors, but reinforce the previous legislation, under which regional parliaments rubber stamped gubernatorial candidates proposed by the Russian president (https://www.kommersant.ru/doc/2141091).
The legislation allowing regions not to hold direct popular elections for governor already was passed in the first reading. If the Russian parliament actually adopts the amendment, excluding the North Caucasus from a more participatory political model will have long-term consequences. First, it will mean that Moscow ostensibly does not trust the entire populations of the North Caucasian republics. Second, the divide between the North Caucasus and the rest of the country will further increase if Moscow applies different rules to it. Third, the disenfranchised parts of the North Caucasian population will see popular elections for governor in the ethnic Russian regions and will be even more willing to engage in various protest activities. All in all, decreasing democratic participation in the North Caucasus will likely further destabilize the region rather than stabilize it.