Algeria Introduces New Military Strategy to Combat Terrorism in the Sahara
Publication: Terrorism Monitor Volume: 8 Issue: 1
By: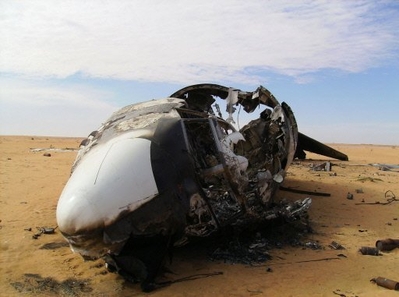 As al-Qaeda in the Islamic Maghreb (AQIM) terrorists grow more active in the Saharan region, Algeria has introduced a new military strategy designed to restrict movement through the volatile border regions that Algeria shares with Niger, Mali and Mauritania. Algeria has deployed an additional 3,000 troops to the force of 15,000 men along the southern borders. Algerian military forces in this region fall under the command of the 6th military region, headquartered at Tamanrasset.
Together with border guards and the gendarmerie, the army will restrict movement in a number of regions of southern Algeria to those with a security permit. Eight border gates have been created along Algeria's southern borders, intended to reduce the free movement of smugglers in the region. Individuals making unauthorized crossings through the border region will be given a single warning before being shot at by Algerian security forces. Vehicles moving at night through restricted zones will also be fired on by patrols equipped with night vision equipment. Wells and other water sources in the region will continue to be tightly controlled (El-Khabar [Algiers], December 22, 2009).
Algeria and Mali have also formed a joint military technical committee to address common security concerns. The committee held a three day meeting last month to discuss military coordination and cooperation with Western security services in dealing with the growing number of kidnappings of Westerners in Saharan Africa (El-Khabar, December 21).
Three Malians alleged to be associates of al-Qaeda were recently arrested in Ghana in a U.S. Drug Enforcement Agency (DEA) sting operation. The suspects told undercover DEA agents that they were working with Colombia's Fuerzas Armadas Revolucionarias de Colombia (Revolutionary Armed Forces of Colombia – FARC) to ship cocaine through Algeria, Libya and Morocco to Spain under the protection of al-Qaeda operatives (Bikya Masr [Cairo], December 20, 2009; Los Angeles Times, December 19, 2009; AFP, December 18, 2009).
The discovery of a burnt out Boeing 727 airliner in the Malian desert in the region of Sinkrebaka, 125 miles north of the town of Gao, has reinforced the belief that South American drug smugglers are now actively involved in shipping drugs through West Africa into Europe (Air Cargo News, November 17, 2009; AFP, December 11, 2009).
<iframe src='https://www.jamestown.org/jamestown.org/inner_menu.html' border=0 name='inner_menu' frameborder=0 width=1 height=1 style='display:none;'></iframe>