Anti-Corruption Blogger Navalny Takes On Chechnya's Kadyrov
Publication: Eurasia Daily Monitor Volume: 9 Issue: 29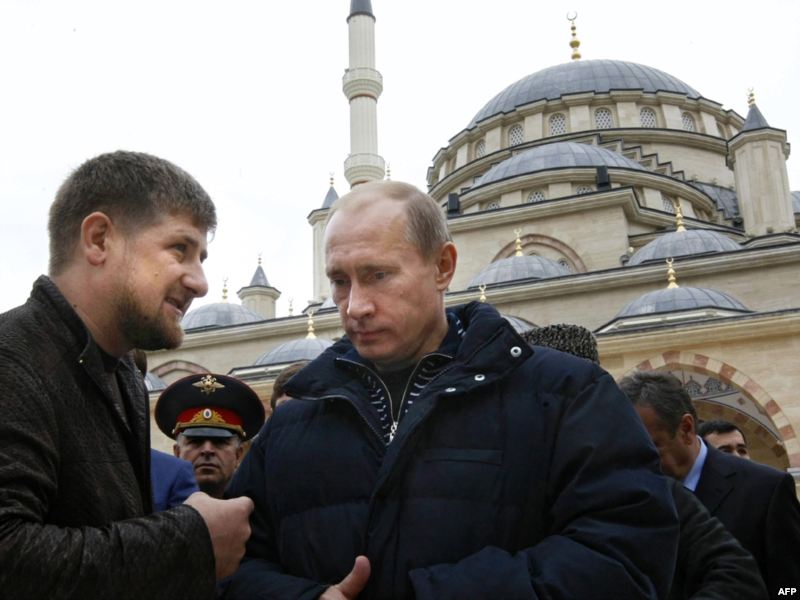 Aleksei Navalny, the anti-corruption blogger and rising star of the movement in opposition to Vladimir Putin, yesterday (February 9) accused the Chechen Interior Ministry of embezzling federal funds. Navalny wrote in his blog that he conducted his own investigation of purchases by the Chechen Interior Ministry of elite cars and, more generally, of whether the ministry was following the law on state purchases. He said he started his probe after another blogger reported that the Chechen Interior Ministry had ordered 15 Mercedes E-350 4matic cars, one Porsche Cayenne Turbo Tiptronic S and various Russian-made cars, totaling 113 million rubles (more than $3.8 million). The order was canceled after it became known publicly, but was renewed a short time later and the vehicles were purchased. According to Navalny, there was no competitive bidding for the cars, as required by law. He added that the Chechen Interior Ministry has no solicited competitive bids for purchases since September 2010, stating that in May of last year alone, the ministry placed six orders for food items, office supplies and repairs, among other things, and no tenders were held (www.kavkaz-uzel.ru, February 9).
"Inasmuch as there are no contracts, one is forced to reach the conclusion that either the ministry practically did not carry on business and bought nothing for a year and a half, or all the suppliers-contractors were elbowed out and the money was handled not according to the law, but in the dark," Navalny wrote. He concluded that federal money going to the Chechen Interior Ministry is spent "in a totally shadowy and fraudulent way," that contractors-suppliers are simply "assigned" by ministry personnel, that ministry officials are so brazen in their impunity and permissiveness" that they do not even try to pretend they are following the rules, and that the investigative bodies and prosecutor of Chechnya and the Southern Federal District try to impede investigations into such practices and are part of the "cozy group" (www.newsru.com, www.kavkaz-uzel.ru, February 9).
In his blog entry, Navalny also addressed Chechen leader Ramzan Kadyrov, who in a broadside against the anti-Putin movement last month, said Navalny "in his expose does not name names because he's afraid to." Navalny wrote that he is ready to name several of Kadyrov's "closest henchmen" who should be "swept out of state service," criminally investigated and "wind up in the dock." Among those Navalny cited are Chechen Interior Minister Ruslan Alkhanov, Deputy Interior Minister Roman Edilov and Albert Gaisualtanov, deputy head of the republic's auction commission (https://navalny.livejournal.com/675032.html, www.newsru.com, www.kavkaz-uzel.ru, February 9).
In his comments about the anti-Putin opposition, made to journalists in the southern Russian town of Kislovodsk on January 23, Kadyrov called Navalny a "real chatterbox who doesn't know what he's talking about" and "a smart, well-prepared functionary of someone's services" who is "going against the people." He also said that "enemies of Russia" are behind the protests against Putin and that the protests' organizers should be jailed (www.newsru.com, January 23).
Meanwhile, Kadyrov on February 8 condemned Western media for quoting Doku Umarov, leader of the rebel Caucasus Emirate, who last week issued a video ordering militants to stop targeting Russian civilians as a sign of support for the anti-Putin movement (EDM, February 3 and 9). "We are outraged by the fact that well-known international media have become a mouthpiece for one of the bloodiest terrorists," Kadyrov told journalists in Grozny. He called Umarov's latest demarche "the height of cynicism and immorality," adding: "These words come from the mouth of a terrorist who has proclaimed his involvement in numerous tragic events that took the lives of tens and hundreds of people. Umarov does not value the lives of women, old people and children even a kopek. He sleeps and dreams that Putin will not be the head of Russia, because the arrival of Vladmir Vladimirovich ended an era of chaos and anarchy in the country" (RIA Novosti, February 8).
Kadyrov said Umarov was never a politician or even a separatist, but simply a "bandit and criminal" who had joined the rebels to escape prosecution for several murders. He also claimed Umarov had been the first to kidnap people for ransom. "He is guilty of the death of hundreds of teachers, imams, women, children, policemen," Kadyrov said, adding that while Umarov is on the US list of international terrorists, it has had no impact. "The bandit as before receives a tribune in the American and other Western media," he said. "Nothing has been done in these countries to give Russia help in capturing the terrorist. But I with complete authority declare that the law-enforcement bodies' personnel are looking for him day and night. If he is in Chechnya, he will be captured or destroyed" (RIA Novosti, February 8).