Armed Attacks Reported in Dagestan
Publication: Eurasia Daily Monitor Volume: 8 Issue: 69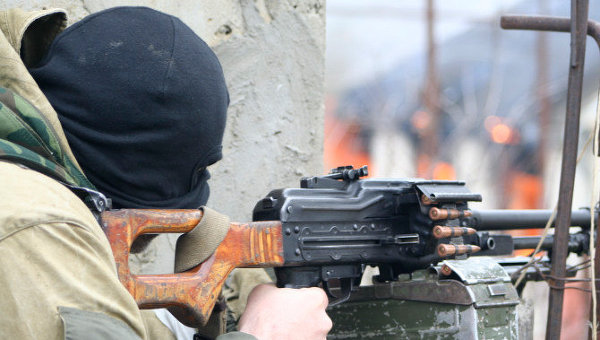 Violence continued in parts of the North Caucasus – particularly in Dagestan – this past week despite the major blow dealt to the North Caucasus rebels by a counter-insurgency operation in which 17 militants were killed. There were reports that Doku Umarov, the Chechen rebel leader and "emir" of the Caucasus Emirate, was killed along with his wife, doctor and several close associates in that operation, which took place on March 28 in the village of Verkhny Alkun in Ingushetia's Sunzha district. The rebels denied Umarov and his wife were killed in that operation, but they did confirm that Supyan Abdullaev, a top rebel commander and Umarov's designated successor, was killed in the operation (www.kavkaz-uzel.ru, April 4; EDM, April 7). Today (April 8), the Kavkazsky Uzel website quoted a source in Russia's special services as saying that DNA testing of the remains of those killed in the March 28 operation had not confirmed that Doka Umarov was killed (www.kavkaz-uzel.ru, April 8).
On April 7, three policemen were wounded when a booby trap explosive device detonated as they were conducting a search in Dagestan's Kizilyurt district. On April 6, an improvised explosive device went off in Dagestan's Tsumadinsky district as a car driven by an employee of a school was passing by. No one was hurt in that incident (www.kavkaz-uzel.ru, April 7).
Also on April 6, an unidentified attacker shot and wounded Dagestan's deputy agriculture minister, Bilal Omarov. The hooded gunman shot Omarov in the head with a pistol fitted with a silencer as the deputy agriculture minister was walking towards his car after leaving his apartment building in the republican capital of Makhachkala. Omarov was in serious condition but his life was not in danger, hospital officials said. In the early hours of April 6, unidentified attackers shot up the building of the police department in the Dagestani town of Kizlyar. No one was hurt in that incident, which took place around 2 a.m., local time. The attackers reportedly used automatic rifles and a grenade launcher (www.kavkaz-uzel.ru, April 6).
On April 4, Dagestan's Interior Ministry reported that a resident of the village of Mamedkala had reported to police that his father had left to go hunting near the village of Salik in the republic's Derbent district but had never returned. The ministry reported that police had discovered the bullet-riddled body of the man in a vineyard near the village of Gezhukh in the Derbent district and that 9mm shell casings were found near the body. The hunter's hunting rifle and mobile telephone were missing. As Kavkazsky Uzel noted, seven hunters were killed last year in the Baksan district of Kabardino-Balkaria, reportedly after they accidently stumbled across a rebel base (www.kavkaz-uzel.ru, April 5).
On April 2, three unidentified gunmen shot up a VAZ-2106 automobile parked in Makhachkala. The two people in the car at the time of the attack – the driver and a passenger – were hospitalized with multiple gunshot wounds. The attackers drove off in a VAZ-2107 automobile. Investigators found 60 shell casings from automatic weapons of various calibers at the scene of the attack. Also on April 2, unidentified attackers fired a Shmel infantry rocket flamethrower at an entertainment center in the Dagestani city of Kaspiisk. The projectile hit an electric pole next to the center, and while the blast broke windows in the complex and the windshield of a car parked nearby, no one was hurt in the attack, which took place just before midnight, local time (www.kavkaz-uzel.ru, April 3).
On April 1, three suspected militants were killed in a shootout with security forces on Makhachkala-Buinaksk highway in Dagestan's Kumtorkalinsky district. The National Anti-Terrorist Committee identified those killed as Rustam Batyrov, Batrutdin Salimov and Yakhya Aslanov. A spokesman for the committee, Nikolai Sintsov, identified Aslanov as "the leader of the Karabudakhkentsky sabotage-terrorist group, which has been involved in many crimes." According to Sintsov, the group had organized the suicide bombing attacks in the village of Gubden in February, further attacks on policemen, and was also involved in the murder of four hunters near Gubden as well as a bomb attack targeting a grocery store (www.kavkaz-uzel.ru, April 2).
Meanwhile, Russian media reported on April 2 that the body of the former deputy commander of Russian military intelligence's Vostok special battalion, Magomed Taisumov, was found in his native village of Benoi in Chechnya on April 1. According to the reports, Taisumov, who had been abducted from his home in the town of Novogrozny in Chechnya on March 28, may have been tortured before he was killed. Kommersant reported that investigators were looking into whether the killing was connected to criminal activities he may have been involved in or to his military past. The newspaper added that all the theories relating to Taisumov's death were "linked to revenge." The tradition of blood feud or vendetta remains alive in the North Caucasus (AFP, April 2).
It is worth noting that Taisumov's former boss, Vostok battalion commander Sulim Yamadaev, was reportedly assassinated in Dubai in March 2009 following a series of confrontations between his men and those loyal to Chechen leader Ramzan Kadyrov. Yamadaev was subsequently removed as Vostok commander and put on Russia's wanted list. In April 2009, the Dubai police accused Adam Delimkhanov, Kadyrov's cousin and a Russian State Duma deputy, of ordering Yamadaev's assassination.