As Gazprom Threatens the EU, Iran Presents an Alternative
Publication: Eurasia Daily Monitor Volume: 6 Issue: 69
By: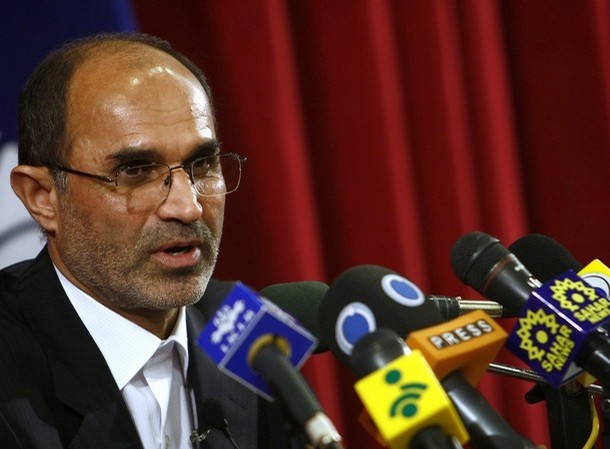 On April 1 Iran's Oil Minister, Gholam-Hossein Nozari took another step in promoting his country's goal of becoming a major natural gas supplier to the EU when he announced in Damascus that, "In accordance with a project being developed, Iranian gas will be supplied to European countries via Iraq, Syria and the Mediterranean Sea and further onto Greece and Italy" (RIA Novosti, April 1). Nozari supplied few details, but added that Iran had been in contact with its European partners and that a trilateral agreement between Iran, Syria and Iraq was needed in order to make the project viable. "Iran will transfer gas to Greece and Italy through Iraq, Syria and the Mediterranean Sea," Nozari told reporters after meeting with his Syrian counterpart Sufiyan al-Aw (www.presstv.ir, April 1).
On the same day, Alexei Miller, the CEO of Russia's Gazprom, issued a stern warning to the EU: "We realize that with the growth of globalization of the Liquefied Natural Gas (LNG) market…and at a time when documents are being signed which ignore Russian interests, it is time to re-evaluate our strategy towards LNG and the need to undertake new projects in this field." (Kommersant, April 2). Miller was evidently referring to the recent EU-Ukrainian agreement to renovate the Ukrainian gas pipeline system -without Russian participation. The deal prompted a strongly negative Russian reaction (EDM, March 27).
Russia's threat to divert gas from the European market, convert it into LNG and sell instead on the Asian and U.S. markets is not new. It was first mentioned by Russian Prime Minister Vladimir Putin in November 2008 when he stated that Russia "will drop Nord Stream and build liquefaction plants and send the gas to other markets. We will sell it to you [Europeans], too. But it would be more expensive [in liquefied form] (Kommersant, November 13).
The two announcements coincided with the start of the G20 meeting in London where energy supplies to the EU were discussed and came just three days after Alexei Miller inked an agreement in principle with the Azeri state oil company SOCAR, to buy most of Azerbaijan's future gas production meant for export (Vedomosti, March 30). Iran is apparently lobbying its own pipeline project, the Persian Pipeline, as an alternative to the EU-sponsored Nabucco, where its participation is being blocked by the U.S. and a number of EU countries in order to prevent Iran from earning money needed to fund its nuclear weapons program.
The EU, however, is still assessing the implications of Gazprom's two week long January 2009 gas boycott of Europe, a by-product of what the Kremlin and the company claimed was Ukraine's debt to Gazprom. This debt is now disputed, and the gas shut-off affecting third party countries in Europe was most likely a ploy by Gazprom to pressure the EU into accepting its Nord Stream and South Stream pipeline projects.
If the Persian Pipeline gains popularity within the EU, it will lessen the urgency of the already stalled Nabucco project and Russia's Nord and South Stream projects, as well as the planned second string of the Blue Stream gas pipeline to Turkey. A key to the viability of the Persian pipeline will be the new U.S. initiative to engage Iran in direct talks. The U.S. administration however, is faced with numerous diverging views on the wisdom of an early U.S.-Iranian reconciliation.
Many EU members are understandably wary of Russia's aggressive gas policy and its stated aim of keeping key gas transit countries such as Ukraine, within its sphere of influence, and would gladly welcome Iran as a major supplier of gas if that country abandons its nuclear ambitions. The conundrum lies in Iran's reliability as a future gas supplier. Washington, Berlin and London must decide if they are ready to support the EU's legitimate need to diversify its gas supply from Russia and rely on Iran -another less than transparent supplier, whose gas infrastructure will take at least a decade to build before it can begin deliveries via Syria and Iraq to Greece and Italy.
Iran's potential entry into the EU gas supply market is a major concern for Russia, which remains intent on maintaining its gas strangle-hold over Europe. The Russian-Iranian relationship has never been particularly close and might only prove to be a temporary united front against the United States. Yet Iran has never shied away from cooperating with NATO members such as Turkey in energy agreements, and appears willing to challenge Russia as a major gas supplier to the EU. With 16 percent of the world's proven gas reserves, Iran appears ready to assert its place as a major player.
On March 4 the Chinese People's Daily noted that: "Observers speculate that Russia's fresh attempts to reach Iran's energy resources and its tempting proposals to Iran suggest that Moscow is willing to see Tehran's energy flow to Europe via Russia in order to maintain the monopoly of transport routes." Gazprom is nonetheless making efforts to get its cut from any future Iranian-EU gas deal and has already signaled its "willingness to help market Iranian gas to Europe."