Azerbaijan and Russia Ink Tentative Gas Agreement
Publication: Eurasia Daily Monitor Volume: 6 Issue: 62
By: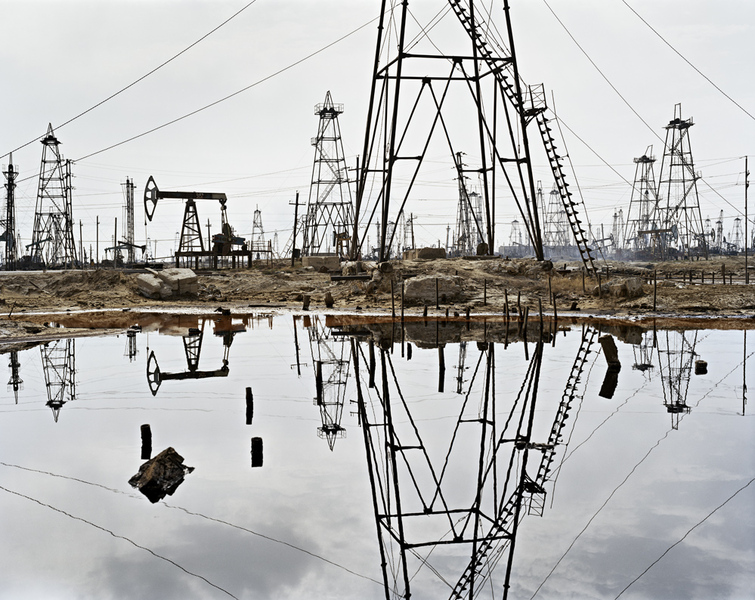 On March 27 Russia's state owned gas monopoly Gazprom signed a memorandum of understanding with Azerbaijan's state-owned oil and Gas Company, SOCAR, which would provide for deliveries of Azeri gas to Russia starting in January 2010. The report in the Russian newspaper Vedomosti on March 30 did not disclose any details, merely confirming that Gazprom Chief Executive Alexei Miller signed the memorandum in Moscow with the president of SOCAR, Rovnag Abdullayev, and that the two sides will begin talks on importing Azeri gas in 2010. Vedomosti mooted that the deal was part of Gazprom's plans to buy all the export gas produced in Central Asia and the South Caucasus in order to terminate the pro-Western Nabucco pipeline project, intended to supply the EU with non-Russian gas via a new route by-passing Russian territory.
The vagueness of the memorandum's wording suggests however, that Baku might be using the rather nebulous agreement to maximize pressure on the indecisive Europeans to finally make a firm commitment to Nabucco. Azerbaijan is the only gas producing country in the former Soviet Union besides Ukraine, which does not export gas, with which Russia does not have a gas purchase contract. Gazprom's talks with SOCAR began last year while it was negotiating the 2009 gas price with Turkmenistan, Kazakhstan and Uzbekistan. These negotiations ended with Gazprom offering to pay these producers the "European price" of gas, based on the price of petroleum products. In the case of Azerbaijan, Russia has apparently made a similar offer and the Azeri's are reportedly weighing their options between Gazprom's firm offer and the EU's wavering stance on Nabucco.
In June 2008 Gazprom offered to buy the projected production of 16 billion cubic meters of gas annually from the second phase of the giant Azeri Shakh Deniz gas field. (Kommersant, March 30). However, the second output phase of gas from Shakh-Deniz, estimated to cost $10 billion, will only come online in 2014 at the earliest, two years later than previous estimates.
Gazprom's approach to Azerbaijan is not limited to buying its gas, even if it costs substantially more than in previous years. The geopolitical and strategic factors tangential to the deal are of critical importance to the U.S. Ballistic Missile Defense (BMD) system in an effort to prevent Iran from potentially deploying a missile delivery system capable of delivering nuclear warheads to Central European, Central Asian, Caspian and potentially Russian cities.
Azerbaijan's Gabala radar station, currently used by Russia is a case in point. The Russian military is concerned that the station could fall into U.S. hands and be used against Moscow. According to Michael Coffey, a California-based specialist on BMD:
Moscow's air and missile defense systems have lost significant overseas assets in recent years. The breakup of the Soviet Union curtailed the Kremlin's access to numerous BMD ground sites, many of which landed in newly independent nations. In any case, insufficient resources were available for the support and maintenance of the system and many sites simply went offline (www.sras.org, August 28, 2007).
Russian support of the embryonic Caspian Economic Cooperation Organization (CECO) is yet another factor behind Gazprom's seduction of Azeri President Ilham Aliyev. On December 24, 2008 the Azeri Constitutional Court ruled to allow a referendum in which the possibility of unlimited presidential terms would be put to the public thus allowing Aliyev to extend his time in office beyond the constitutional limit of two consecutive terms. "The chairman of the Constitutional Court, Farhad Abdullayev, said there were no legal obstacles to parliament agreeing to sanction a referendum that would approve or reject the constitutional change" (www.rferl.org, December 24, 2008). Aliyev duly won the referendum on March 18.
If Moscow is convinced that Aliyev will remain in office for the duration, the plan appears to be to draw his country into the CECO along with Iran, Turkmenistan, Kazakhstan and Russia in order to consolidate Russian control over the Caspian region and it vast resources.
Aliyev, in the meantime, has been playing off Russia against the West in order to put leverage on the United States and Europe which have been backing off in their support for Nabucco. It is no secret that he is upset by Russian arms deliveries to Armenia and has publicly opposed this. The issue of Karabakh is sensitive for most Azerbaijanis and he cannot afford to been seen as "soft" on this issue. And while he has posed as being closer to the West than to Russia, it appears that in the final analysis he might go where the money is -Gazprom and the Kremlin.