Bakiyev Pleases Moscow, Seeks to Oust U.S. Military Base
Publication: Eurasia Daily Monitor Volume: 6 Issue: 23
By: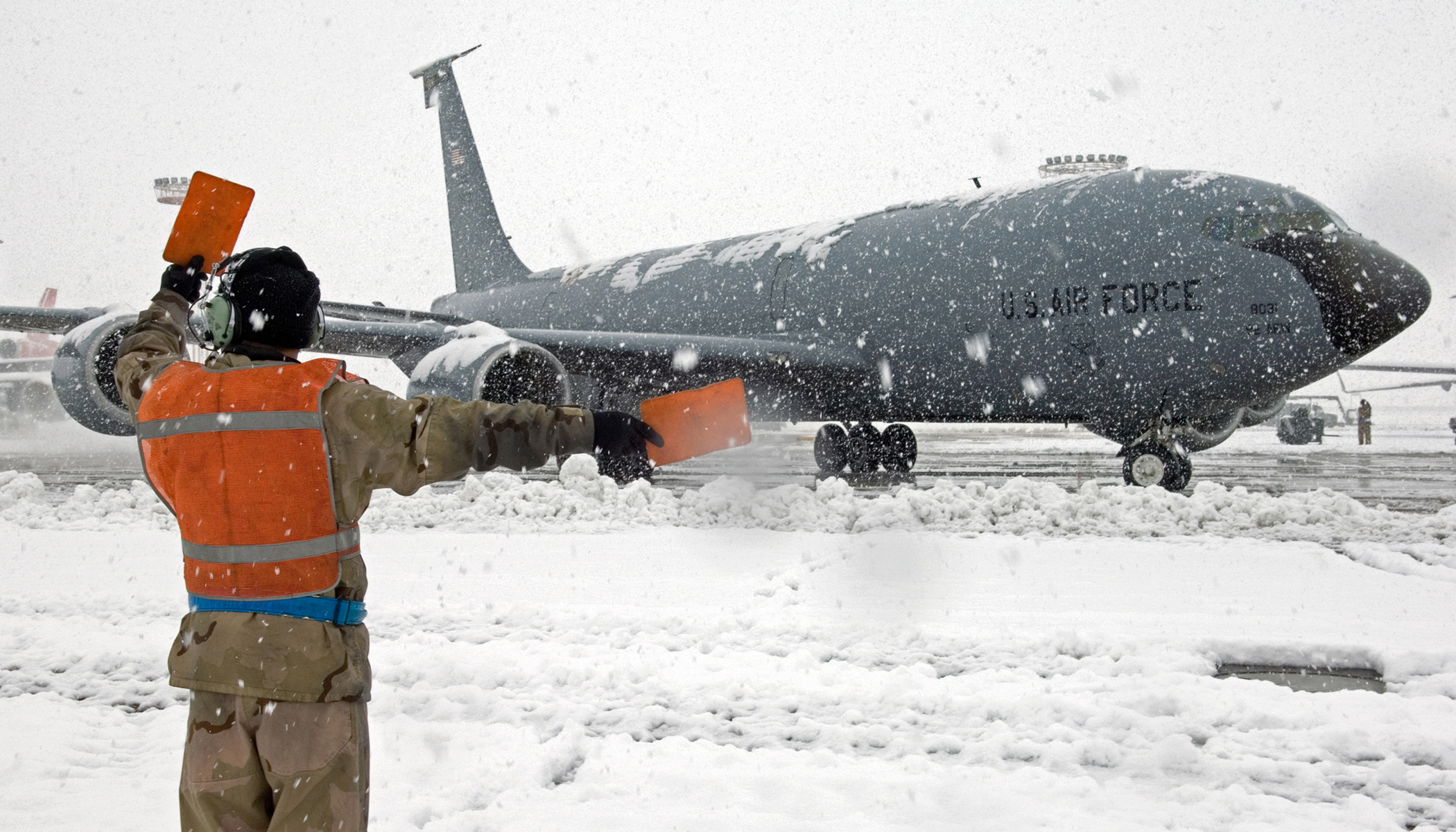 At a February 3 press conference in Moscow Kyrgyz President Kurmanbek Bakiyev announced that his government had decided to shut down the U.S. military base at the Manas airport. Although Bakiyev had previously been playing with the idea of ousting the U.S. base, his statements were rather taken as an attempt to please Moscow than readiness to break relations with Washington. This time, however, Bakiyev seems to be determined to satisfy Moscow's demands and get rid of the U.S. presence. In return, the president secures Kremlin's political support and more financial flows.
Jamestown has repeatedly informed about the strong pro-Russian views in Kyrgyzstan among politicians and the masses. The views are nurtured by the Russian mass media that has a near monopoly in the country. Since the mid 2000s, both Russian and local newspapers have been attacking the U.S. government and the Manas base from various angles. There were repeatedly reports that the base was enmeshed in drug trafficking, contained nuclear weapons, and planned to attack Iran. The anti-U.S. campaign was highly successful, with rumors such as these shaping public opinion. The accidental killing of a Kyrgyz track driver by a U.S. serviceman in December 2006 served as a catalyst for the public's negative perception of the U.S. politics in the country. Then, mass media outlets speculated that the U.S. was intentionally seeking to destabilize the country through a military presence.
Uncompromising pro-Russia views in Kyrgyzstan are homegrown too. A flock of experts openly propagate Russian nationalist visions. Leonid Bondarets, a former member of the president's Institute for Strategic Studies, for instance, often merges reality with fantasy while talking about the U.S. government's intentions in Central Asia. Last May Bondarets told Jamestown that the U.S. systematically undermined Kyrgyzstan's stability. According to him, only Russia was able and genuinely interested in helping Kyrgyzstan resist security threats. Bondarets and experts similar to him are arduous public campaigners in Kyrgyzstan.
During his visit to Moscow, Bakiyev and Russian President Dmitry Medvedev formed a joint stock company between Kyrgyz Elekrticheskie Stantsii and Russian Inter RAO EES. Russia will allocate $1.7 billion credit for the construction of the Kambarata-1 hydropower station from 2009 through 2013 (www.24.kg, February 4). This sum is part of the $2 billion assistance to Kyrgyzstan promised by then-President Vladimir Putin in August 2007. The prospective funding has been broadly broadcast in the Russian mass media and by Kyrgyz politicians.
The Kremlin in turn has been pressing Bakiyev to shut down the U.S. base since March 2005, when he came to power. Moscow chose, however, to pressure Bakiyev harder at a time when U.S. President Barack Obama intends to increase efforts to stabilize Afghanistan. The base's strategic value is increasing, while America's international image is recovering. By closing the base, Bakiyev is securing Kremlin support in the upcoming Kyrgyz presidential elections.
Yet, the success of the $1.7 billion deal for Kambarata-1 is less clear. Medvedev's recent visit to Uzbekistan has shown that the Kremlin considers Uzbek gas ahead of any other issue in Central Asia. Medvedev supported his Uzbek counterpart's view that upstream countries-Kyrgyzstan and Tajikistan-must comply with the conditions set by downstream countries. While agreeing to purchase Uzbek gas for the market price, Medvedev approved the Uzbek regime's hostility toward the construction of the Rogun hydropower site in Tajikistan, which would make the Tajik energy market more independent. In constructing the Kambarata hydropower station, the Kremlin is similarly prioritizing its relations with Tashkent.
Furthermore, according to Shukhrat Ganiyev, a lawyer from Uzbekistan, Russia is eager to force former Soviet states into greater dependence on the ruble in order to avert devaluation of its national currency. For the past few months labor migrants working in Russia have been allowed to transfer money home only in rubles, thus supporting its value.
Omurbek Tekebayev, leader of the opposition Ata Meken party, told Jamestown that Bakiyev once again demonstrated his primitive approach to foreign policy, contradicting his own promises and disregarding the country's national interests. Tekebayev expressed his concern that changes in Kyrgyzstan's foreign policy would lead to changes in domestic policy, further dragging down its democracy and human rights record. Instead, he argued, Bakiyev should have been negotiating the rights of Kyrgyz labor migrants working in Russia. According to the Bishkek office of the International Organization for Migration, 400,000-600,000 Kyrgyz are now working in Russia.
Meanwhile, almost no Kyrgyz politician publicly expresses support for U.S. engagement in Afghanistan. The U.S. government pays $150 million annually for use of the base, while over $850 million has been spent by the U.S. government in Kyrgyzstan for programs supporting democracy since the collapse of the Soviet Union. According to Tekebayev, the price of Afghan heroin is cheaper in Kyrgyzstan than in Tajikistan, the major transit country. "This means that the costs associated with the drug trade are lower in Kyrgyzstan," he said.
Bakiyev's recent announcement came as a surprise to many in Kyrgyzstan. Yet, some experts still see a possibility for negotiation between Bakiyev and the U.S. "Bakiyev is known for changing his viewpoint abruptly, bargaining for the best deal like at a bazaar," says an employee of an international organization in Bishkek. The parliament is currently revising the president's order on the closure of the U.S. base. Whether Bakiyev will prove willing to continue his bargaining will be clearer in the coming days.