Belarus Fights COVID-19 and an Information War
Publication: Eurasia Daily Monitor Volume: 17 Issue: 50
By: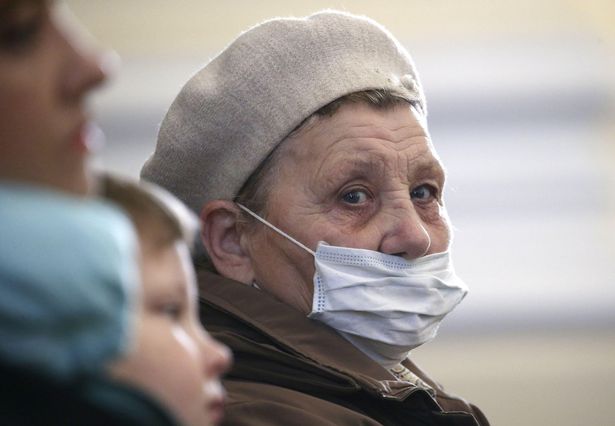 On Friday, April 10, 1,793 patients with confirmed COVID-19 infection were kept in hospitals across Belarus (Sputnik.by, April 10); but by the following day, April 11, the number had already risen to 2,031. As of Saturday, most patients' condition was fair; just 52 were in critical condition, sustained by ventilators. Altogether, 23 COVID-19 patients had died, all with pre-existing conditions, and 172 recovered (Belta.by, April 11). This is quite an upward dynamic since April 4, when there were officially only 440 infected and 5 reported deaths (see EDM, April 7).
The secondary school spring break has been extended by two weeks, through April 18 (Tut.by, April 10). Social distancing, wearing masks, and keeping the elderly at home are now official recommendations. Yet, there is no quarantine, except for infected individuals and their immediate contacts; public transportation continues to bring people to their workplaces; and college students are allowed but not obligated to use distance learning. Restaurants are open but with tables farther apart than before.
According to Health Minister Vladimir Karanik, there are two strategies for fighting pandemics: mitigation and containment. As of now, only two countries in Europe, Sweden and Belarus, adhere to the former, all the rest follow the latter. Karanik explained that the containment strategy, which involves quarantines and bringing much of the economy to a screeching halt, prevents the overload of the health-care system. However, once the quarantine is relaxed, the spread of the disease resumes until a critical mass of people develops immunity. The mitigation strategy limits the spread of the disease at a lower socioeconomic cost. But the government reserves the right to resort to tougher measures (Belta, April 9).
Writing for Eurasia.expert, Piotr Petrovsky, a government-friendly analyst, refers to a model according to which the number of those in Belarus infected by COVID-19 will grow until early May and then subside. Considering that 10 percent of hospital capacity (7,000 beds) and 25,000 health care professionals are assigned to the fight the disease, the adopted strategy of focal-point mitigation is likely to prevail, he asserts (Eurasia.expert, April 8)
The government is trying to calm passions, which can only be done through state-run media. Belarus, however, is a relatively small country with a high proportion of Internet users, and so its information space is under a constant barrage from media outlets spreading alternative information. Criticism (including of the derisive kind) emanates from three major sources: the domestic opposition, Russian media, and opposition media sources based in the West.
When it comes to the domestic opposition, its critique of the official COVID-19 mitigation strategy often involves ridiculing President Alyaksandr Lukashenka's off-the-cuff pronouncements (such as advocating a job as a tractor operator in order to avoid catching the coronavirus). The other major line of rebuke regards the continuous changes in official reports, which, critics charge, illustrate the authorities' complacency and/or inconsistency (Naviny, April 11).
Occasionally, one can read harsher condemnations, like that by Alexander Feduta (Tut.by, April 9), who had formerly been a member of Lukashenka's 1994 winning electoral team. According to Feduta, a decentralized approach to fighting the virus is now being practiced in all three East Slavic countries—though for different reasons. In Ukraine, a varied, region-specific response is inherent to the country's democratic system of governance (see EDM, April 2). In Russia, it is willy-nilly. Whereas, in Belarus, Feduta charges, it is simply the result of the government's incompetence. Considering that in Ukraine, only 23,500 tests had been conducted by April 10 (Focus.ua, April 10), whereas in Belarus, whose population is four times smaller, 49,000 tests had been done as of April 9 (Office Life, April 9), Feduta's reasoning seems strained, at best.
Meanwhile, Artyom Shraibman, Belarus's most popular political commentator, opined that while the economic situation of Belarus is desperate, the real reason why Lukashenka avoids even milder measures (such as a ban on all public gatherings and obligatory distance learning for college students) is that he does not want to demonstrate weakness. As a result, what is unfolding is Lukashenka's most critical gambit to date (Tut.by, April 9). Earlier, Shraibman posited two observations about the "regime's" approach to the pandemic. First, "it is the people's mood that is the only lever able to change the authorities' behavior." Second, he claimed, "most people are against the government's tactic of responding to the virus piecemeal. And this is despite the torrent of anti-panic propaganda" (T.me/s/shraibman, April 6).
The second major source of criticism of the Belarusian government's coronavirus response comes from Russian media. Indeed, Belarus's minister of foreign affairs, Vladimir Makei, suggested that a particular show devoted to this theme, aired on April 9, on the First Channel of Russian TV, contributed to "dirt pouring on Belarus" (Tut.by, April 9). The foreign minister suggested that, rather than attacking Minsk's response, the Russian side should instead focus on taking better care of its own country. Notably, Makei revealed that 15 construction workers from the city of Nizhni Tagil, in Russia's central Urals, had recently arrived to the work site of the Astravets Nuclear Power Plant in Belarus. And even though not a single case of COVID-19 had officially been recorded at Nizhni Tagil, every single one of these men, when tested upon arrival to the Belarusian work site, turned out to be infected. Yesterday, April 13, the Russian construction workers apparently released a video on Telegram claiming all of them feel completely healthy and are allegedly being isolated in a locked hospital room by the Belarusian authorities without cause (T.me/belamova, April 13).
The final category of outlets, painting the situation in Belarus as an out-of-control disaster of unprecedented proportions, consists of the Warsaw-based Charter97 and Belsat as well as the Prague-based Belarusian Service of Radio Liberty (BSRL). Illustratively, on April 9, at 3:55 P.M. EST, the BSRL's homepage displayed as many as ten articles with titles like "The First Death From Coronavirus in Orsha," "Lukashenka: Many More People Die From Fires Than From Coronavirus," "Already 16 Deaths Reported," and "Only One Member of the Parliament Wearing a Mask During Session." BSRL published a set of gloomy assessments of the situation, including that by Nobel Prize laureate Svetlana Alexiyevich. The famed Belarusian writer argued that, by refraining from European-style quarantines, the government of Belarus is "committing a crime" comparable to that committed by the Soviet government, which had pushed some youths to empty highly radioactive water from underneath the slain reactor at Chernobyl in 1986 (Svaboda.org, April 10).
"Who Will Win, Lukashenka or the Kings of the Internet?" is the provocative title of one of BSRL's recent talk show episodes (Svaboda.org, April 7). Who indeed? The world is watching.