Belarus: Unintended Consequences of Crisis in Ukraine
Publication: Eurasia Daily Monitor Volume: 11 Issue: 41
By: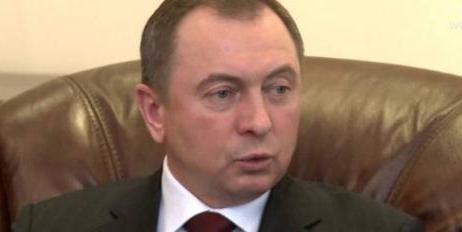 "In the event of escalation in Crimea and Ukraine at large," reads the February 28 editorial statement by Nasha Niva, "Belarus will need national unity and restraint. All the political arguments between the [Belarusian] government and the opposition would be worth putting on the back burner." Nasha Niva is a Belarusian-language newspaper and a mouthpiece of Belarusian nationalists of the Westernizing strand; from November 2005 to December 2008, it was banned from the state-run print media distribution and subscription networks. The above statement is a rare sign of maturity of the opposition-minded political thinking in Belarus; the editorial implies that Russia's military operation in Ukraine may have unintended consequences, including the national consolidation in Belarus. "The conflict between official Minsk and the West should also be terminated," the Nasha Niva editorial continues. "A release of all political prisoners and further reinforcement of the Belarusians' national identity would create a precondition for that termination. Just like during the Russian-Georgian war of 2008, the events in Crimea remind us about our consensus on the issue of Belarus's independence" (nn.by/?c=ar&i=123728).
Multiple observations about the events in Ukraine were also shared by Belarus's foreign minister Uladzimir Makei during his visit to Lithuania. In his March 1 interview with the Baltic News Service (https://news.tut.by/politics/389179.html), Makei underscored that Ukraine's territorial integrity should be maintained and that it should not befall the fate of Yugoslavia. Makei reminded his interviewer that the cultural divide in Ukraine is real and that what transpired in Kyiv is not to the liking of the majority in Crimea and in eastern Ukraine. Still, Makei does not believe in the contagious diffusion of the Ukrainian pandemonium into Belarus. In his judgment, corruption is the principal scourge of Ukraine. While corruption is not uncommon in Belarus, it pales in comparison to that in Ukraine.
As if to underscore this difference between the two neighboring Eastern European countries, Makei expressed his satisfaction with the proposals of Latvian and Lithuanian Baltic port authorities regarding the expansion of cargo transit from Belarus. He suggested that the ratification of the agreement about the cross-border movement between Belarus and Lithuania should be preceded by the improvement and expansion of border crossings because the agreement in question involves the mobility of 1.5 million people residing on both sides of the border. It was a smaller scale of cross-border movement between Belarus and Latvia that allowed for the ratification of an identical agreement with Lithuania. Makei opined that all tensions regarding the construction of a nuclear power plant in proximity to the Lithuanian border can be diffused if both sides start hearing each other. In both Lithuania and Latvia, Makei has conducted negotiations with various officials, including the president of Latvia. Earlier, on February 27, in Riga, Makei expressed the view that Belarus is "demonized too much" in the European media, and that the human rights situation in Belarus is no worse and in some areas better than in the other member countries of the European Union's Eastern Partnership (https://news.tut.by/politics/388771.html).
Interestingly enough, a similar point of view is shared by Belarus Digest, an opposition-minded online publication maintained by Belarusian graduates of leading Western universities. According to Belarus Digest's Minsk-based author Artyom Shraibman, Western journalists "go far beyond objective analysis [while] describing […] Belarus. They prefer to portray the country as a big concentration camp in the middle of Europe." Shraibman debunks three myths about Belarus—that it is a European North Korea, that Belarusians cannot travel freely, and that Belarusians strive for freedom and are ready to rebel (https://belarusdigest.com/story/belarus-european-north-korea-top-three-myths-about-belarus-western-media-16932). This de facto appeal to the Western media to set the right tone on Belarus (see also EDM October 2, 2012; February 18, 2014) is yet another sign of growing maturity on the part of the opposition-minded community in Minsk.
In fact, when the members of the Belarusian opposition dare refrain from telling their Western sponsors what they want to hear, mutual understanding between Minsk and the West is likely to benefit. Nevertheless, a certain cycle—whereby a rock bottom in mutual relations coincides with presidential elections in Belarus, and the zenith is reached in between—is still likely to affect the Belarusian-Western relationship.
That said, on February 19, Dirk Schubel, the head of the European External Action Service's division responsible for the EU's relations with the Eastern Partnership countries, said in an interview with naviny.by that the EU and Belarus were preparing a new framework for dialogue. This framework is called "an interim phase." It will involve the EU, the Belarusian government, and some representatives of civil society and will be devoted to investment and trade. When asked about the EU's double standards on human rights—pointing to sanctions imposed on Belarus and no sanctions on Azerbaijan—Schubel cut off the interviewer by saying that he just does not want to talk about Azerbaijan (https://news.tut.by/politics/387422.html).
Seemingly, the thaw in Minsk's relationship with the West that has been going through a series of false starts since 2012 is now gaining strength. This is because of the financial meltdown in Russia, which will likely lead to shrinking domestic demand and consequently to further decline in Belarusian exports to Russia. Hence, a growth in the relative significance of cooperation with the West is projected for the near future.
Indeed, on February 27, President Alyaksandr Lukashenka met with Peter Spuhler, Director General of the Swiss-based Stadler Rail Group. "We use your example to show what kind of investors we would like to have in Belarus" was Lukashenka's message to Stadler (https://news.tut.by/economics/388585.html). Stadler Rail AG is implementing the investment project to start manufacturing passenger electric transport for railroads and urban mass transit systems. Specifically, a factory is under construction in Fanipol, Minsk Oblast. The joint venture, called OAO Stadler Minsk, was registered in Belarus in January 2012.
It remains to be seen if the usual upward phase in Belarus's relationship with the West can, this time around, extend beyond the next presidential elections scheduled for 2015. Ironically, Russia's intervention in Ukraine suggests that this may be a possibility after all.