Belarusian Stability in Peril
Publication: Eurasia Daily Monitor Volume: 12 Issue: 163
By: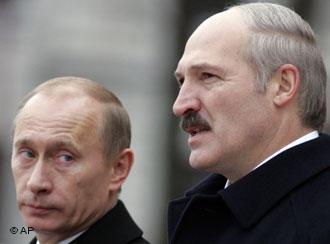 The government in Minsk has long claimed that Belarus's socioeconomic stability is its major achievement. Indeed, from 1996 to 2014, it experienced positive GDP growth every year, and its living standards were on the rise. However, the conflict in Ukraine ultimately converted this idea of "stability" from a propaganda cliché into a palpable reality now treasured by most Belarusians. Popular trust in President Alyaksandr Lukashenka has long been linked to the dynamics of per capita incomes, but the latter's growth has now come to a halt. Nevertheless, the public's readiness to vote for Lukashenka in the upcoming presidential elections, scheduled for October 11 (about 40 percent would vote for him if the elections were conducted today, according to independent pollsters), is not declining. Lukashenka's stature in Belarus is being propped up by his dexterous foreign policy maneuverings: his skillful dealing with Russia, i.e., maintaining close ties with Moscow and yet opposing Russia's expansion; his balancing act on Ukraine; his attempts to improve relations with the West; as well as developing economic ties with China.
Two new circumstances, however, pose a threat to this idyll. One of them is Russia's commitment to permanently locate an airbase in Belarus, supposedly around the city of Bobruisk. The Russian government has already passed the project of the Russian-Belarusian airbase agreement to President Vladimir Putin. On September 8, in Grodno, Belarus, this agreement was discussed at the meeting of the Eurasian Inter-Governmental Council (Government.ru, September 8). How Lukashenka ultimately responds remains to be seen, but the risks associated with accepting the airbase cannot be overestimated. According to Arsenii Sivitski, who chairs the Minsk-based Center for Strategic and International Studies, the most obvious risk is a loss of Belarus's neutral status vis-à-vis the conflict in Ukraine, which would compromise Belarus's peacemaking efforts. The new airbase would also imperil Belarus's rapprochement with the West. It could even potentially jeopardize relations with China, Sivitski argued. China sees Belarus as a strategic hub on the newly recreated east-west Silk Road, but this is contingent on ending Belarus's isolation from the West—which, as stated above, would be complicated by the presence of a permanent Russian airbase on Belarusian territory. Given such risks, Lukashenka's putative approval of the airbase could only come about in exchange for extremely significant financial benefits from Russia, Sivitski believes (Csfps.by, September 4). Similar considerations were shared by the participants of a talk show aired on the Belarusian Service of Radio Liberty (Svaboda.org, September 3). In particular, Belarusian analyst Yury Drakakhrust remarked that Prime Minister Dmitry Medvedev of Russia, while making public the issue of the projected airbase agreement, has actually sparked an auction to determine who will give the most money to Lukashenka. The bidding at that auction, however, has non-financial components as "Russia may not only use a stick, it can hit you equally hard with a carrot" (Svaboda.org, September 2).
Yet another threat to stability has to do with a sudden revival of the hitherto dormant idea to repeat the December 19, 2010, violent post-election protest "on the square." This idea was refloated by the newly released Nikolay Statkevich, who mentioned it during his joint press conference with three other opposition leaders on August 28 (Naviny.by, August 28). While it is unlikely that thousands of protesters would gather under Statkevich's banner this time around to protest in the streets, several dozen might decide to clash with police in an effort to produce TV footage that would subsequently undermine a rapprochement between Belarus and the West. This is all the more possible because, contrary to earlier predictions (see EDM, September 4), the European Union has actually postponed the decision regarding the possibility of suspending its sanctions on Belarus until after the October 11 presidential elections (Kyiv Post, September 4).
It bears noting that for a long time, the West's information channels about the actual goings-on in Belarus were controlled by the opposition. Today, however, the Belarusian opposition is involved in a self-annihilating internecine fight, giving vent to jealousy and vengeance, not to mention spreading compromising rumors about its own members. The two chief targets of these attacks are Tatyana Korotkevich, a presidential hopeful from the Speak the Truth campaign, who has been more successful in collecting signatures in support of her candidacy than more seasoned members of the opposition, as well as Andrei Dmitriev, the current leader of that campaign. While criticism of the opposition is nothing new in the opposition-minded media, its tone has acquired a new intensity. Thus, when the Belarusian Popular Front (BPF) withdrew its support from Korotkevich, a commentator on Radio Liberty's Belarusian service explained that this was due to the BPF not having received a portion of its financial benefits promised by Dmitriev (Svaboda.org, August 29). At the same time, Dmitriev has now been openly accused—by his former boss Vladimir Neklayev—of being a KGB agent (Nasha Niva, August 28).
The entire fight against Korotkevich (see EDM, September 4) within the opposition has been described as "intraspecific competition," a biological term describing an occurrence when members of the same species compete for limited resources—i.e., Western grants, in this case (Naviny.by, August 29). Even nastier characterizations have also been used: for example, that delegitimizing the signatures collected on behalf of Korotkevich serves the purpose of ruining a more successful comrade-in-arms under the slogan "let us die together" (Svaboda.org, August 28). Other observers have remarked that "the Belarusian opposition is close to its ignominious end, it cannot possibly become worse" and that the members of the opposition "do not even care how society perceives them" (Svaboda.org, September 1). One substantive remark has suggested that the most important reason for the current state of the opposition is that "there is no demand for [a political] alternative in Belarusian society" (Zautra, August 31). A recent article by Mikhas Kukabaka seems to reinforce this latter remark.
Born in Bobruisk, Kukabaka is an ethnic Belarusian and a Soviet-era dissident who spent 17 years in Soviet prisons and was subjected to forcible psychiatric treatment. His current message to Belarusians: While Putin is in power in Russia, support Lukashenka, who is effectively more patriotic than the newly released Statkevich (Nasha Niva, August 31). Published on Lukashenka's birthday by the daily Nasha Niva, the most anti-Lukashenka media outlet allowed in Belarus, Kukabaka's piece could not possibly have been a better birthday gift for the incumbent.